By Sylvie Peron – ©Airbus
Imagine boarding a private jet with your entourage and flying out to your next destination. Within a few minutes you will be airborne, leaving the Pacific Coast and the city of Los Angeles, Europe-bound for an appointment in London. Not only will you attend the meeting refreshed and operational a few hours later, you'll have had time to catch up with your team members on the ground, grab a gourmet meal and nap in total comfort. Breakfast and a shower before landing will set you up for another fruitful day.
Although this scenario is not unfamiliar to users of private aviation, the novelty lies in the new ACJ TwoTwenty aircraft which aims to redefine the business aviation landscape by carving out a whole new market segment.
Attracting all the attention at EBACE2023, Airbus' first ACJ TwoTwenty sat proudly on Static display, in Geneva last May. The aircraft had just been delivered from Comlux to its owner, who immediately put it to good use. The completion had taken just under 14 months, from the time the green aircraft arrived at the Indianapolis Completion Center until it was re-delivered to Dubai-based Five Hotels, the customer.
«Comlux's operational experience was attentively integrated into the creation of the signature flexible cabin concept," says Airbus. "This ensured that practical and pragmatic aspects, which significantly enhance the flying experience, were not only duly considered but also effectively incorporated into the cabin's design, engineering, and operational elements.»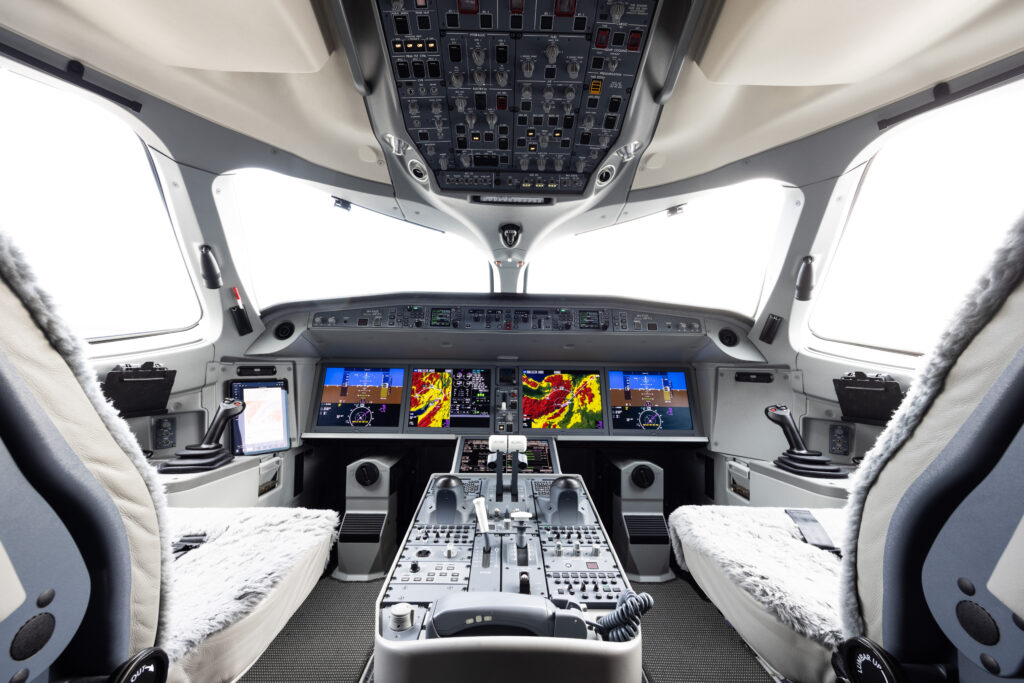 A NEW MARKET
With this new state-of-the-art aircraft, Airbus is entering a new market.  «It was a commercial decision to acquire the C-Series program from Bombardier,» a spokesperson for the European manufacturer told Ultimate Jet. 
«The 100-150 seat aircraft was complementary to Airbus' existing product line and enabled the company to offer the most comprehensive range of aircraft on the market. With this acquisition, we also invested heavily in the integration of facilities, processes and people before developing the ACJ TwoTwenty. We decided to launch the ACJ TwoTwenty because we noticed the growing demand for more personal space. Business jet cabins have increased by 30% to 40% over the last 20 years, but no business jet was offering the combination of intercontinental range and extra-large personal space. The ACJ TwoTwenty directly addresses that market gap. Unlike previous ACJ aircraft, with the ACJ TwoTwenty we also developed the signature flexible cabin catalogue, which allows for hundreds of pre-defined and pre-engineered cabin configurations. This meticulously planned approach significantly reduces costs and outfitting time for our customers compared to starting with a blank slate for each customer. We also took the necessary time to select the right outfitting partner and suppliers to make an economically viable completed solution.»
Far from worrying that this new aircraft might cannibalize its legacy ACJ319/20 family market, the manufacturer says it sees the ACJ TwoTwenty competing in the same space as the large business jets from Gulfstream, Bombardier, and Dassault.
«It sets itself apart by offering double the cabin space and unbeatable operating economics for a similar investment as the Ultra Long Range (ULR) jets. Additionally, the ACJ TwoTwenty opens up a new market segment for us, one we've not previously competed in, expanding our reach significantly. The ACJ TwoTwenty complements the ACJ offering, addressing the large business jet segment, while ACJ319/20 competes in the bizliner segment.»
The ACJ TwoTwenty clearly aims to redefine the business aviation landscape by carving out a whole new market segment,
«The Xtra Large Bizjet.»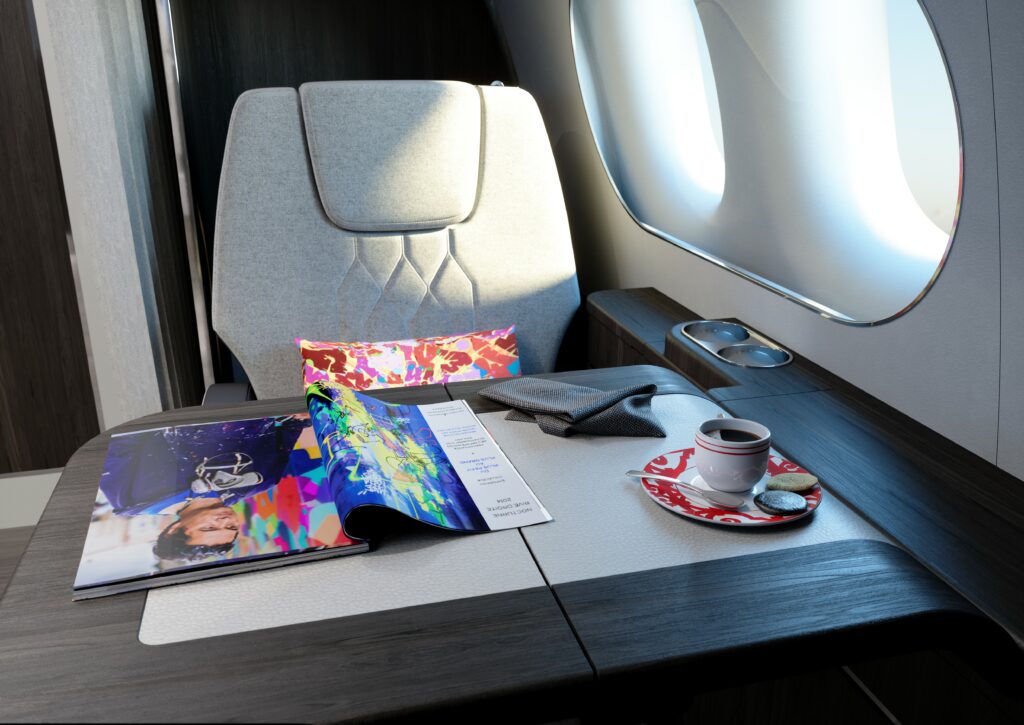 OPTIMIZED MAINTENANCE
The aircraft offers twice the cabin real estate compared to similarly priced ULR business jets with market-leading fuel efficiency and unrivalled reliability, says the manufacturer. It occupies the same parking footprint as competitive ULR jets and can take off from the same airports, but its operating costs are one-third less. It also has short-field performance capabilities, with 5,470ft (1,670 m) of balanced field length. 
With a range of up to 5,650 nm (10,465 km), and more than 12 flight hours, the ACJ TwoTwenty can meet the requirements of 99.9% of all U.S. departures, connecting city pairs including Los Angeles to London, Miami to Buenos Aires, and New York to Istanbul (source: ACJ analysis of WingX data, March 2023). Compared to ULR jets, its design incorporates simplified maintenance procedures and longer maintenance intervals, reducing the time it spends on the ground and lowering labor and maintenance expenses.
The first C check scheduled maintenance takes place at year six. That translates to 50% fewer maintenance man-hours and 80 more days of aircraft availability over the first ten years. The aircraft's Airbus DNA, worldwide success, and footprint enable it to benefit from more affordable spare parts, maintenance, and training services.
Flight crew training is also efficient and cost-effective thanks to the wide availability of training solutions for the A220 program. Compared to ULR jets, initial training is one-third the cost and takes 25% less time.
STRONG VALUE RETENTION
The primary market segments for the ACJ TwoTwenty are large corporations and successful entrepreneurs who would like to replace or supplement their current aircraft or aviation solution. «We have also seen significant interest from fractional operations and corporate shuttles. We are engaged in a number of active sales campaigns in these growth segments,» says Airbus. 
«We hear from our charter operators that ACJ aircraft are sought after with strong demand on the international market. Similarly, we hear from our customers and prospects that it can be difficult to source ACJ aircraft. We expect demand for the ACJ TwoTwenty, which will have a lower price point on the charter market, to be off the chart, in North America and around the world.»
From a marketing point, the ACJ TwoTwenty also offers strong value retention.
«Strong demand and limited supply contribute to ACJ aircraft having twice the value retention compared with long-range and ultra-long-range business jets,» explains the manufacturer. «An internal analysis of over 20 years of transaction data by ACJ (January 2023) showed average annual depreciation of only 3% (in both buyers' and sellers' markets). A similar study by Bank of America Merrill Lynch Research (October 2018) of long-range and ultra-long-range business jets showed average annual depreciation of 6%.»
In addition, unlike most Original Equipment Manufacturers (OEMs), Airbus only builds ACJs to order, eliminating the financial pressure to reduce prices to move unsold inventory (white tails). Furthermore, ACJ maintains commonality in new feature designs, allowing existing aircraft to be retrofitted to the latest capabilities without buying a new model. This equates to millions of dollars over the duration of ownership.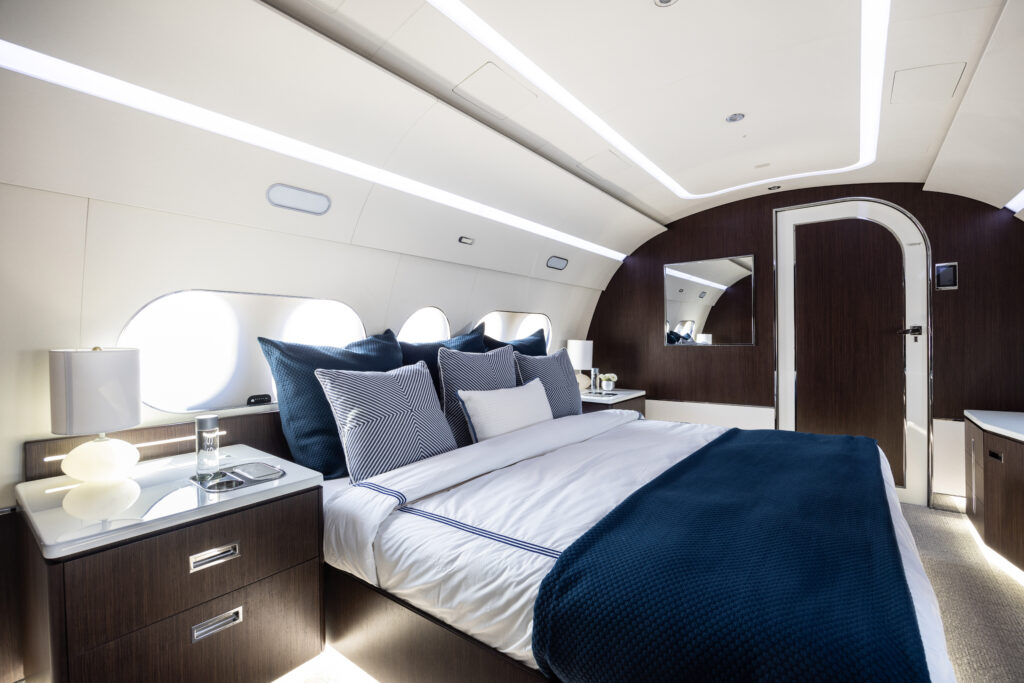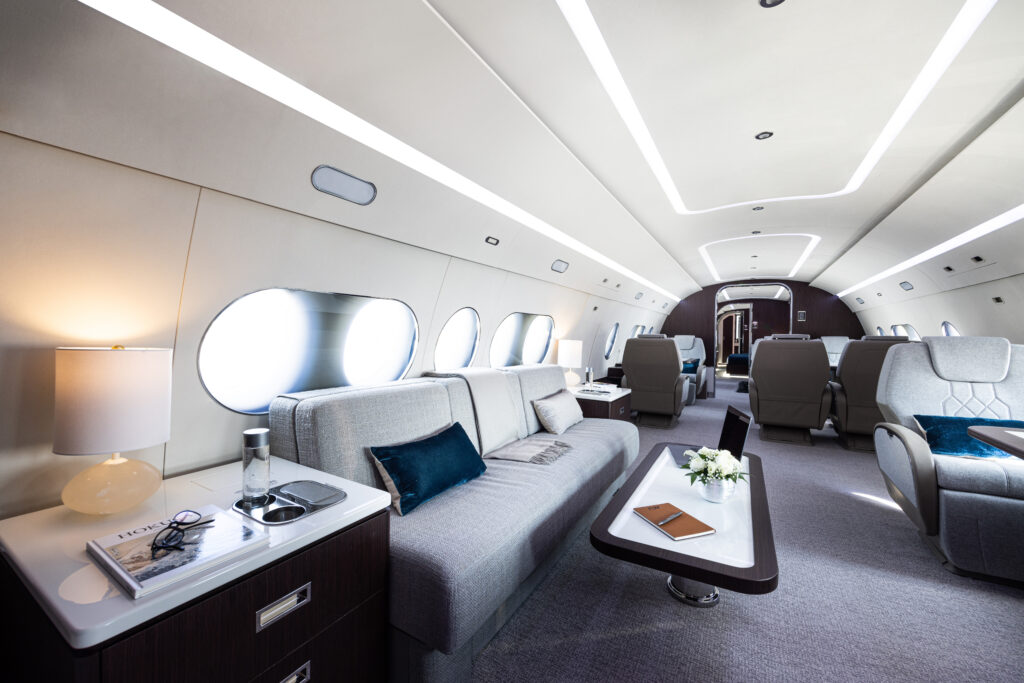 THE NORTH AMERICAN MARKET
Regions such as the Middle East, Asia, India and Europe have shown significant interest. The North American market seems particularly responsive.
«The ACJ TwoTwenty has been well received in the U.S. market as both a replacement aircraft and supplemental lift for corporate fleets,» says Sean McGeough Head of ACJ North America. «Large corporations and entrepreneurs have shown a keen interest in the aircraft, attracted by its Xtra Large cabin, innovative features, and cost-effectiveness. Interestingly, the ACJ TwoTwenty has attracted attention from fractional operators due to its unique combination of cabin size, comfort, and dispatch reliability. Corporate shuttle operators have also shown interest in the aircraft cabin's flexibility for up to 70 seats, high-speed connectivity and its lower total cost of operation per seat. Overall, we are looking forward to getting customers, especially large cabin business jet customers, on the aircraft to experience it for themselves during the upcoming demo tours.»
Comlux Completion Center being based in Indiana, has indeed a positive impact on the US market.
«Comlux, renowned as a seasoned outfitter and operator with extensive ACJ expertise, brings significant value. Their state-of-the-art facility in Indianapolis is a great place to bring clients to explore the cabin firsthand within the U.S.
Complementing this, our manufacturing facilities in Montreal, Canada and Mobile, Alabama, coupled with the Experience Center in Washington DC, form a well-established footprint and strong presence in North America,» states McGeough.
The ACJ TwoTwenty is set to become a game-changer in the business aviation market, offering a unique combination of unmatched cabin space, intercontinental range, state-of-the-art amenities, and competitive pricing. With lower operating costs and twice the value retention versus ultra-long-range aircraft, ACJ TwoTwenty is, simply put, the best value-for-money proposition in business aviation.