By Sylvie Péron
AllianceJet is part of the Alliance Aviation Group, which was created in 2008 as a ground-handling provider. Over the years several strategic acquisitions and key partnerships have been realized. The Malta-based company currently operates a long-range Bombardier Global 6000, two Challenger 605 aircraft and a Boeing BBJ 737 under its EASA Air Operators Certificate (AOC MT-11). CEO Hervé Laitat shares his vision, explaining the true meaning of what a boutique operation is. 
Your background in business aviation is impressive. What made you decide to leave Luxaviation after two decades at Abelag ?
First of all, I would like to mention that I left Abelag and the Luxaviation Group in good understanding and with immense pride to have helped Abelag win the prestigious tender for the operation of two Falcon 7X aircraft for the transportation of the Belgian Royal Family and the Government's dignitaries. This being said, I had the chance to run Abelag under an independent AOC in the years 2000 and then, as part of the Luxaviation Group from 2013 to 2020. I helped with the integration of several AOCs, but at some point, I felt that I could no longer offer this tailored and "family-like" type of operation that aircraft owners and charter clients were used to getting when they first joined Abelag. Several of them had been loyal to the company for over 20 years.  Business Aviation has evolved and innovated in many aspects, but now more than ever clients need attention. They want to be listened to. Sometimes they have even helped us increase our quality of service since they knew better than us what the competition has to offer. The same goes for their dedicated crews who can also bring their own experience and suggestions to improve our service such as challenging the choice of a simulator provider or FBOs, which they constantly visit. I felt it was time for me to find an operation where I could get the autonomy and the support to design and grow the organization based on a customer-centric approach with ambitious targets in terms of quality of services.  
What brought the creation of AllianceJet ? 
Hans Cauchi founded AllianceJet in 2020. A Belgian/Maltese hospitality guru, he managed to replicate the vision and standards that have contributed to his impressive success in the hospitality sector in Europe and beyond. We both immediately shared the same vision the first time we met. 
©AllianceJet
AllianceJet is based in Malta, with its own AOC, while you are based in Brussels. How does that work ? 
It works for the simple reason that AllianceJet can count on a talented and experienced team of professionals led by an Accountable Manager, Adrian Spiteri, who has more than 35 years of experience in aviation. The setup is a bit different compared to Abelag where I combined the role of Accountable Manager and CEO. Adrian and I are very much complementary. I must admit, while at Abelag I often lacked the time to dedicate myself to our aircraft owners and charter clients. Today at AllianceJet I am at ease to fully serve our clients and deliver what I promised them. This is probably the side of the business I have always had at heart. 
What is your vision of a Boutique operation ?
A boutique operation is first and foremost an attitude. It starts by acknowledging within the entire organization that, besides the safety and quality of the operation, an aircraft owner is also expecting that you will dedicate enough time to listen to his needs and be willing to design your organization according to his specificities and wishes, whether it is the choice of a specific supplier he likes or the personnel attached to his plane. This means being ready to offer an aircraft management agreement that is not the standard template but that the client feels comfortable with. To achieve this, of course, you need the right experience in your team but also having enough time to be on top of all aspects of your owner's operation. Business Aviation is a relationship and personal business. When an operator manages to convince an aircraft owner to join, it often comes after long negotiations and a lot of promises made. But then, over time when the operator's fleet grows too much, the level of time and care the management can dedicate to aircraft owners and their operations (like drafting and following budgets, or the time needed to protect the aircraft owner's interests and properly negotiate an important maintenance bill with the supplier) slowly decreases until the moment the owner simply feels he is just one among many others. A true boutique business jets operation should of course grow and make profits, but always keeping in mind that size is not the main goal. 
Does AllianceJet own its fleet of aircraft ?
No. Very few operators owning planes can pretend to be truly profitable, simply because of the cost of the asset. It may work on certain segments with high charter volumes relying on decent hourly charter rates that allow the reimbursement of the capital and financial costs of the assets. The PC12 market allows that for instance, and it is working. Our Group has developed a brand – HansJet – with the current charter operation of two PC12 and after more than one year of operations, the model has proven to be successful in all aspects and the aircraft are constantly flying. Adding a third aircraft is under consideration. 
What other type of aircraft would join the fleet and why ? 
We will primarily focus on Bombardier, Dassault, and Gulfstream aircraft. We already operate 1 Bombardier Global 6000 and 2 Challengers 605. Over time, we have developed strong skills on those aircraft but also robust and trusted relationships with all stakeholders involved in Bombardier aircraft operations. The other focus on Dassault Aviation mainly comes from my experience. In my previous position I used to operate 12 Falcons out of a fleet of 20 aircraft. For over 20 years, we operated all types of Falcon jets and such accumulated experience does position AllianceJet as a highly credible operator of Dassault aircraft. Concretely, I negotiated the first FalconCare contract in 2006, followed by a dozen others, and I supervised 3 complex C Checks. A business aviation operation is a business by experience, which requires very niche operational, technical, legal, and financial knowledge acquired over time. Consequently, the more you know, the better you naturally differentiate yourself from the rest of the market by adding real and immediate added value to your customers. I always believed that successful long-term relationships in this "out of the ordinary" sector, can only be achieved based on full transparency, real consistency in the service you deliver, and credibility that can be judged by the experience of your team. That is why we will mainly focus on those aircraft types we know very well. 
What kind of services does Alliance Flight Support offer ? 
Alliance Flight Support is a part of our Group (Alliance Aviation Group) and the entity provides full range of dispatching support to our operations. The team is composed of a dozen experts who are dedicated to our operations 24/7. This is a substantial team for our current fleet of 4 aircraft, but it has always been our vision that the required reactiveness, pro-activeness, full control of the quality from A to Z, and discretion could only consistently be achieved by organizing most of our flight's preparations, requests, permits, etc. ourselves. Reducing the number of external agents limits the risk of missed communication along the chain, but it also allows us to develop internal skills that make a difference when a complex flight must be launched quickly in complex parts of the globe.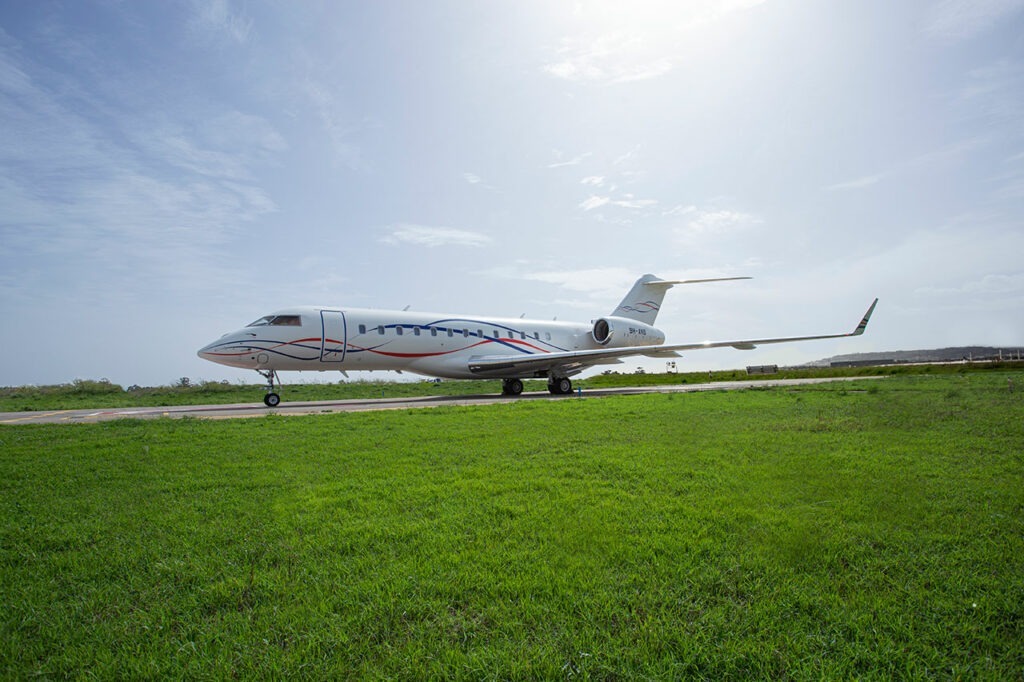 Is your Management Program geared towards a particular client-base ?
We can perfectly manage aircraft based anywhere in Europe, the Middle East, or Africa. Those are probably the three main regions where we would be the most competitive and able to rely on the required network to deliver a good service. We have a physical presence in Europe, from Malta to Brussels, Luxemburg, and also Switzerland.Our second Challenger 605 is based in Belgium and we have an aircraft and a team based in the Middle East. Africa is certainly a region we want to develop. Malta has historically always been a natural geographical entry door to North Africa. Furthermore, several people on our team also speak French, and the use of a common language between you and your client naturally helps build trust between parties.  
Is there anything else you would like to add ?
Yes. I wanted to mention the word passion, which, I believe, is inseparable from our business. Besides the experience, professionalism, or attractive management fee an operator will put forward to convince a potential aircraft owner to join its operation, I think it is also worth it for an aircraft owner to feel that the people he is talking to are passionate about what they do, and to what extent this passion is consistently present across the organization.  This can sometimes prevent an aircraft owner from making a choice he will thereafter regret.