By Fred Vergneres
Despite the absence of Ebace convention for the second consecutive year due to the pandemic, manufacturers are keen to show that they remain in the development race. In this respect, Collins Aerospace is undoubtedly an exception and does not hesitate to unveil its advances in the various fields related to business aviation. Overview.
The American equipment manufacturer is making progress on many subjects, and is keen to make it known. The launch of the Falcon 10X by Dassault Aviation on May 6 was like a breath of fresh air for the business aviation sector. A welcome second wind in an aeronautical sector ravaged by crisis, and one that has also benefited all the players in the sector, and more particularly the equipment manufacturers involved in the program for the largest business jet ever built. Collins Aerospace, already a long-time partner of Dassault on the Falcon range, notably on the 6X, has once again been selected to participate in the 10X program.
On board to the Falcon 10X
Building on its experience and history with Dassault, the equipment manufacturer based in Cedar Rapids, Iowa, has been awarded the contract to produce the Auxiliary Power Unit (APU) for primary and auxiliary power generation. This is a small revolution for the equipment manufacturer, whose system is being used on the Falcon range for the very first time. In addition to the APU, Collins Aerospace has been entrusted with the development of the Ram Air Turbine, a small turbine connected to a hydraulic pump or an alternator, used as an emergency power source on aircraft. The field of air data reception and management has also fallen into the lap of Collins Aeropsace, which will integrate its Smartprobe system, a combination of multifunctional probes and aerodynamic data calculators.
Besides the electronic aspect, Collins Aerospace is also collaborating with Dassault Aviation for the introduction of a new green extinguishing agent (without halon) in the fire protection system. Last but not least, the American firm has also been mandated to manage the water and wastewater systems.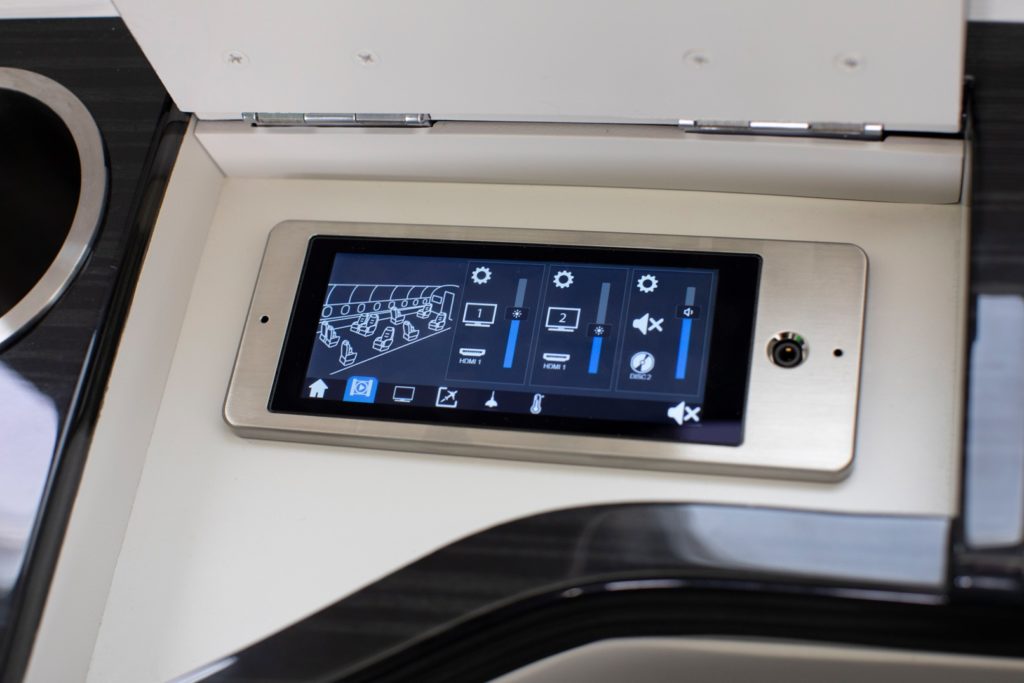 New Venue
However, nothing has transpired about the possible selection of the industrialist for a participation in the cabin of the Falcon 10X, in particular via its Venue solution. Dassault has not yet made a choice concerning the cabin management system for its aircraft.
However, Collins Aerospace is advancing its plans by unveiling an update of the Venue CMS. Unveiled in 2007, this cabin interface management system has continued to evolve with the arrival of new technologies and now has more than 1,500 installations on various types of aircraft. This new version includes a new graphical user interface (GUI), much more fluid. According to the OEM, the new and improved GUI "simplifies cockpit controls and looks the same on the cockpit touchscreens and on the system's mobile device application. "Also according to Collins Aerospace, this new Venue "provides a more intuitive experience with more icons, less text and fewer buttons for most tasks to be performed." Collins plans to roll out the new GUI to VIP cabins later this year and make it available as an upgrade for in-service Venue aircraft.
Supersonic
If Collins Aerospace is present in the current programs, the American industrialist is nevertheless resolutely turned towards the future, and more particularly towards supersonic projects. After joining Aerion's AS2 project for the aircraft's flight control actuation systems and signing a strategic collaboration with Boom Supersonic in November 2020, Collins has approached Lockheed Martin's Skunk Works team to provide the avionics for NASA's X-59 Quiet SuperSonic Technology (QueSST) aircraft. The X-59 is a U.S. supersonic experimental aircraft under development as part of NASA's Low-Boom Flight Demonstrator program. The goal of this aircraft, developed within the Skunk Works unit of Lockheed Martin based in Palmdale, California, is to conduct experiments to reduce the noise of the supersonic boom. A big challenge awaits Collins Collins which will have to help the pilot of the plane to fly and land safely, in all weather conditions, without any window. To do this, the manufacturer recently delivered a custom 4K large format display system.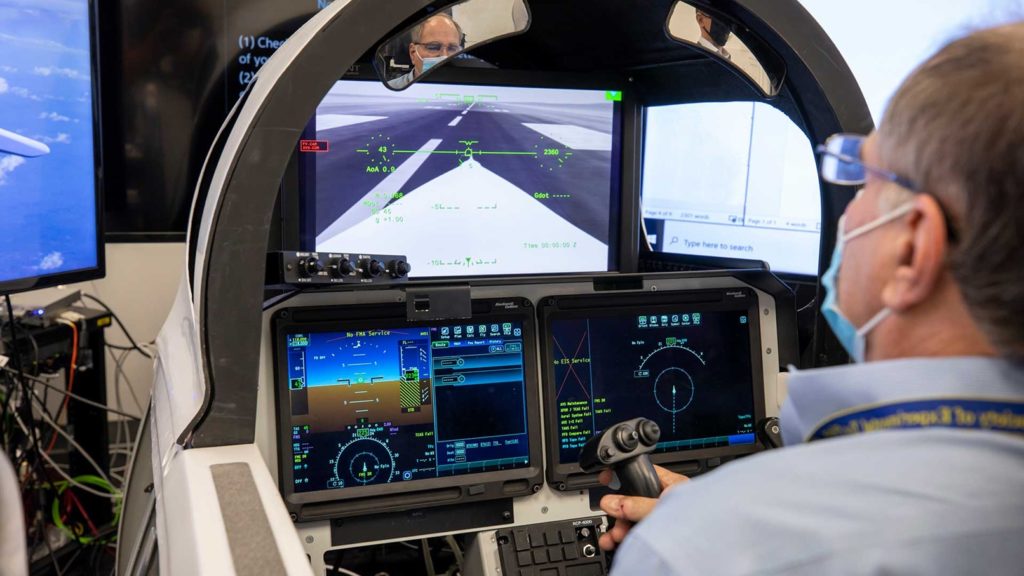 To achieve supersonic speeds with a low bang or sonic shock signature, the X-59's design incorporates a long, slim airframe that features a nose that is approximately 9 meters (30 ft) long. The aircraft's lines prevent it from having a forward-facing windshield. NASA's eXterne vision system will allow X-59 pilots to safely navigate the skies by using a 4K monitor to display images from two cameras on the outside of the aircraft, combined with terrain data from an advanced computer system. By jointly developing software applications side-by-side with Lockheed Martin Skunk Works and NASA, Collins Aerospace says it was able to provide an optimized avionics solution that includes the touch-sensitive flight displays, with tailored multi-function windows, heads-up display (HUD) symbology, synthetic vision, ARC-210 communication radios, and a suite of navigation and surveillance equipment. In addition, Collins Aerospace was able to leverage its Enhanced Multispectral Vision System (EVS-3600) to enable pilots to land in almost any weather condition with advanced visual sensors and multi-wavelength infrared technology.
According to Dave Schreck, vice president and general manager of military avionics and helicopters at Collins Aerospace, "The X-59 is expected to create a sound about as loud as a car door closing instead of a sonic boom when it breaks the sound barrier." The goal is to test noise-reducing technologies and collect data on the populations of the cities over which the plane will fly. The results will help legislators establish new rules to allow commercial supersonic air transport for passengers and cargo.
The X-59 is expected to make its first flight in 2022. And just like Collins, we can't wait to get on board this new supersonic aircraft.