By Sylvie Peron
The unexpected passing of Joe Clark on Monday, March 30, hit the aviation community hard. A living legend, Clark, aged 78, fervently believed aviation could be a model for green innovation.
"Joe's passing was sudden and unexpected, and left us all at Aviation Partners in shock as you can imagine, " emailed Gary Dunn, Aviation Partners, Inc., new president. "The amount of people that have reached out to me with messages of condolence, and stories of their relationship to Joe, is staggering. He really touched a lot of people in our industry with his enthusiasm and his great personality."
Dunn, age 48, has served the company for more than two decades. "Gary continues the tradition of innovation and excellence established by Joe," says Kyle Washington, a member of the board of directors of various Washington Companies, including Aviation Partners. His father, Dennis Washington, and Joe Clark founded Aviation Partners in 1991. "Gary's strategic thinking and quiet leadership have earned the trust of our clients, our board and the aviation industry."
A model for green aviation
Seattle-based Aviation Partners, Inc. (API) was founded in 1991. Clark still served as its CEO and as chairman of the joint venture Aviation Partners Boeing. Although he didn't dream up winglets – NASA did that in the 1960s – he made them better and cooler.
Smart and humble, Clark saw himself as a maverick and catalyst. He loved to say, "I carry the water buckets for the smart guys."
Washington wanted to improve on his Gulfstream II aircraft's performance. Clark assembled an elite team of aerodynamicists to produce his patented blended (and, later, split scimitar) winglets to cut drag, improving fuel efficiency by as much as 7%. Blended winglets for various Falcon and Hawker models followed. In 1997, a friendship with Borge Boeskov led to Aviation Partners' winglets becoming standard on the Boeing Business Jet. That paved the way to the joint venture – Aviation Partners Boeing – and winglets for thousands of Boeing airliners.
In 2018, Clark founded real-time data-analytics service APiJET as a joint venture of Aviation Partners, Inc, and iJet Technologies, an opportunity to diversify into a new market. At the launch, Clark said, "We are small, lean and mean so we can move quickly, and the big boys tend to move very slowly." APiJET landed the first commercial license for NASA Traffic Aware Strategic Aircrew Requests (TASAR) technology in December 2019. It markets this new offering as digital winglets.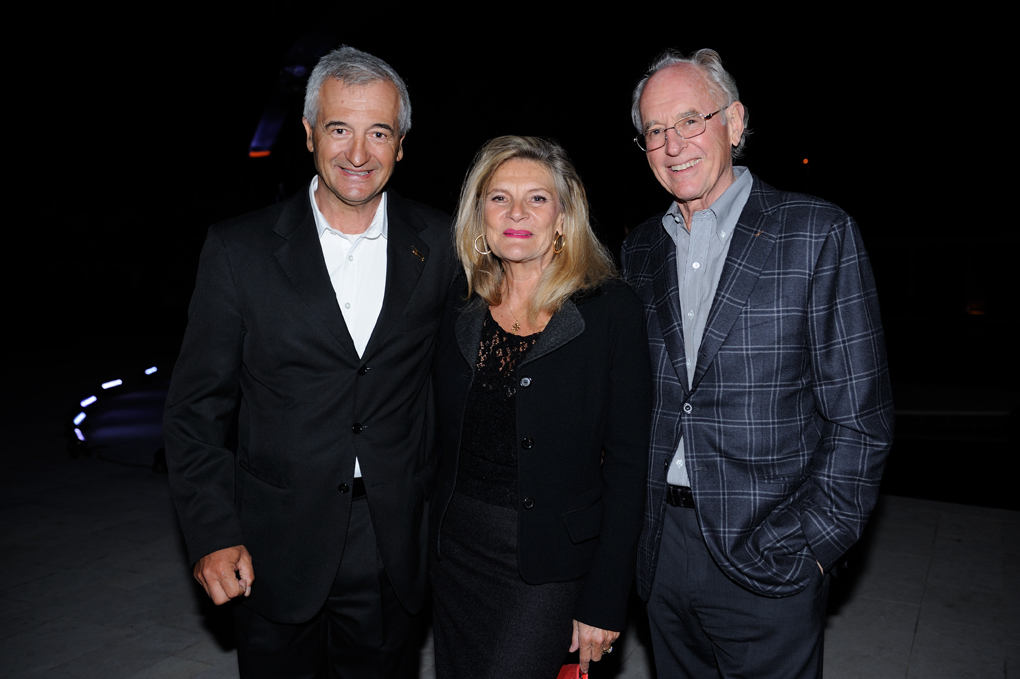 High flying Philanthropist
Canadian born, but raised in Seattle, Clark earned his private pilot's license in 1961. Meeting Clay Lacy at the 1964 Reno Air Races changed his career trajectory. He founded Jet Air in 1966, serving as the first Learjet dealer for the Pacific Northwest and Canada. "We'd land the Learjet in places where jets had never landed before. "People would come out to the airplane and they'd think you were in a spaceship."
Clark had a big personality, but he kept a small profile when it came to his often high-dollar philanthropy. His list of causes spanned from children's charities and the homeless to all-things aviation.
"When Joe took off his jacket, you almost expected feathers to fall out," says Dunn. "The sky was his happy place. Being on the ground, selling cool products to improve aircraft performance was another. He could talk airplanes and efficiencies forever."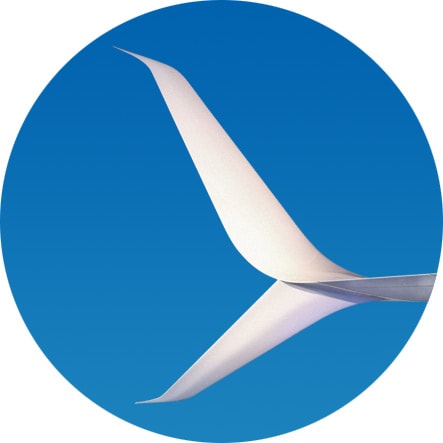 Gary Dunn has been responsible for rolling out virtually all new products, including those for Hawker and Falcon series aircraft. In his new leadership role, Dunn continues to look for ways to be the leader in winglet technology and to expand its ability to reduce CO2 emissions to even more aircraft models.
"Whilst the promotion is bittersweet," he says, "I am proud to have been chosen to carry the torch."