A slow life haven in prestigious surroundings, Saint-Tropez's Hôtel de Paris is celebrating a ten-year anniversary this season since it underwent a total renovation. The mythical hotel steeped in history and culture has become a great meeting place since its creation in the 1930s. It is a member of the L.V.X. Preferred Hotels & Resorts.
A new life began when the hotel re-opened its doors last March under the leadership of Brice Delclos, attentive to a certain art of living, refined and contemporary. 
For the summer season, the rooftop restaurant appropriately named 'Les Toits' has had a makeover, with its renovated deck overlooking the Gulf of Saint-Tropez and the village's red-tile roofs. As the sun slowly sunk into the bay setting the sky ablaze, we celebrated poolside, perched 15 meters above the ground, with a signature cocktail 'Moi je joue', named after one of Brigitte Bardot's songs. Executive Chef Michele Fortunato had imagined a light and tasty gourmet dinner for us, sublimated by a glass of locally produced Rosé wine. For desert, a remarkably revisited Tarte Tatin by pastry chef William Miroslaw was hard to resist.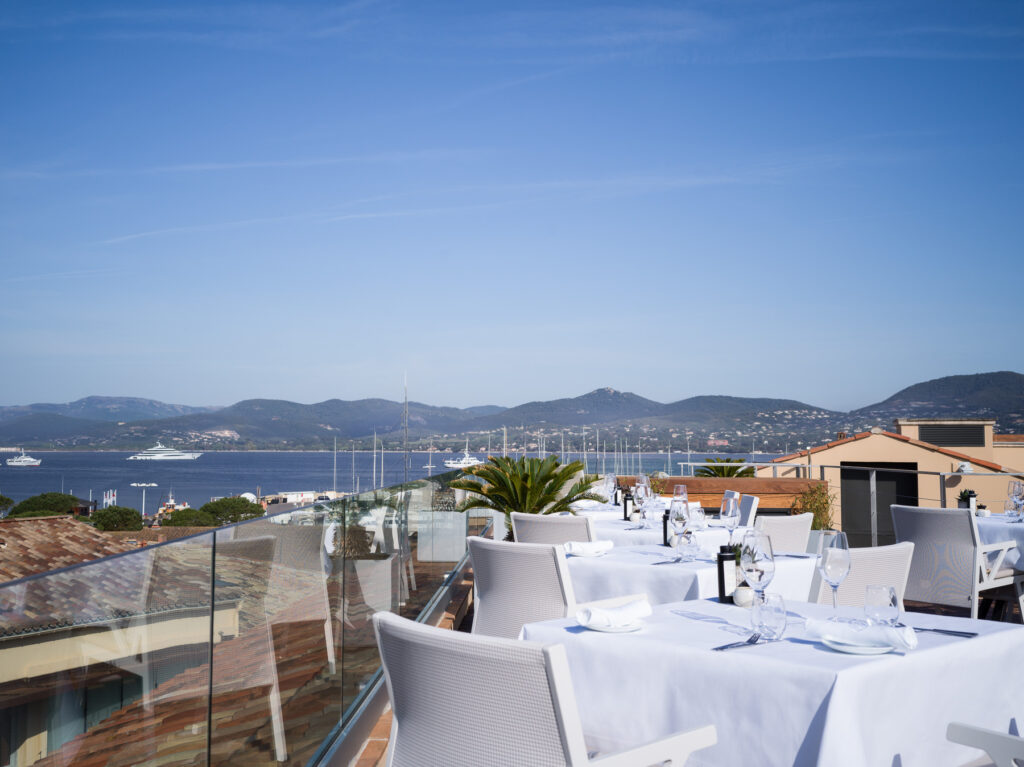 Reluctant to leave the restaurant under the stars, we pursued our conversation over a nightcap in the ground floor living room, ensconced in deep sofas, surrounded by rare and visual art pieces.
A good night sleep later, thanks to the unequaled comfort of the bedding, a restorative breakfast awaited us on the rooftop dining room.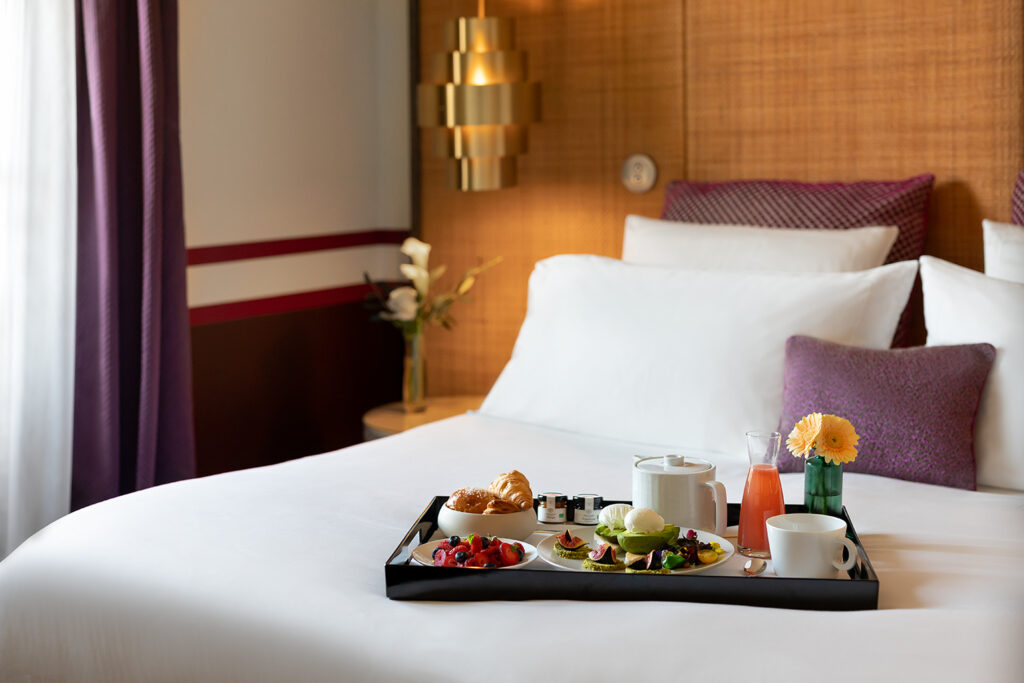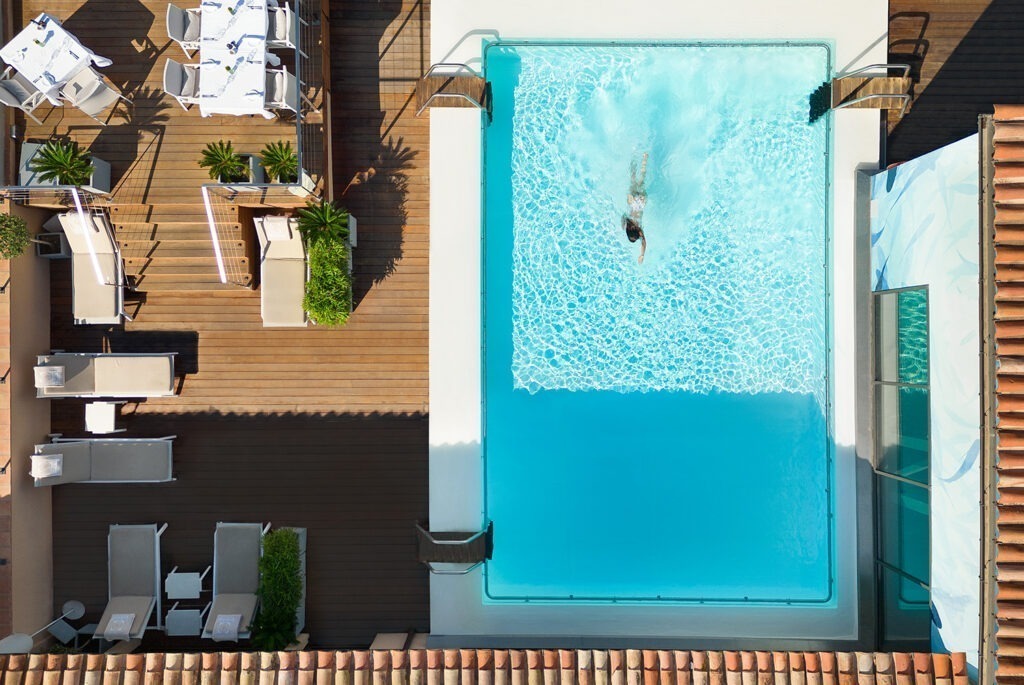 Was there a better way to start the day, admiring the yachts moored in the Gulf swaying in a gentle breeze? Well, yes, if you opt, as we did, for a deep tissue massage in the Spa by Clarins. A moment of absolute relaxation !