Hotel de Russie, a Rocco Forte Hotel in Rome, has unveiled its new presidential suite, redesigned by Olga Polizzi.  
With a vision to evoke a sense of a Roman residence, Polizzi has blended timeless elegance with an eclectic mix of vintage Italian pieces and custom made objects from across the country.
Every aspect of the 172sqm two-bedroom's interior has been curated to cultivate an atmosphere that is both harmonious and refined.
The expansive 240sqm private outdoor terrace provides views of Villa Borghese, Pincio, the hotel's secret garden and the rooftops of Rome.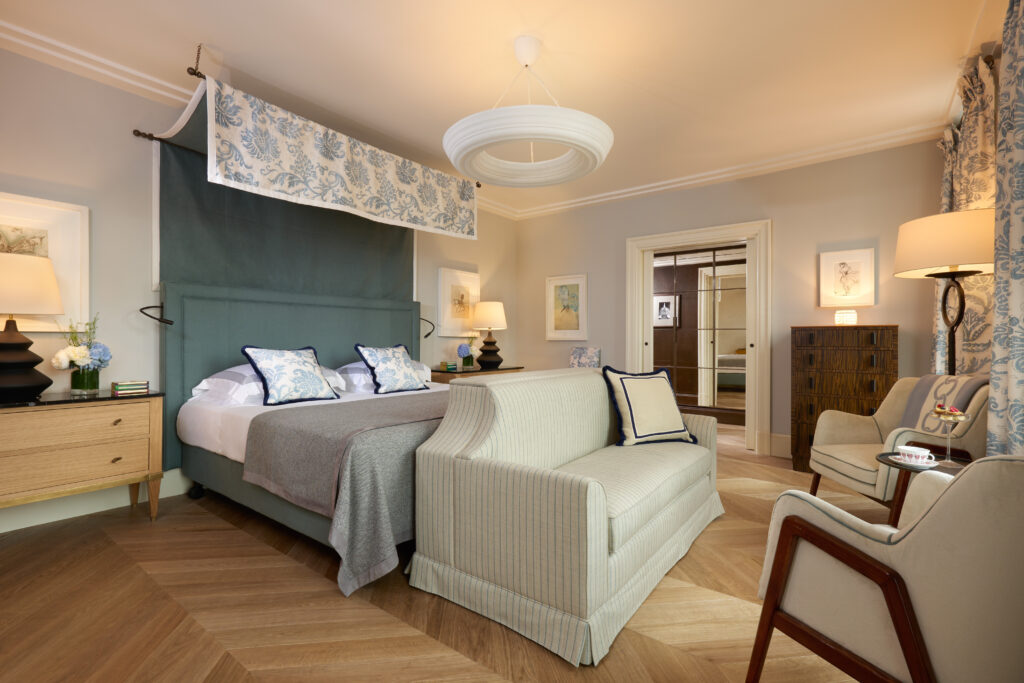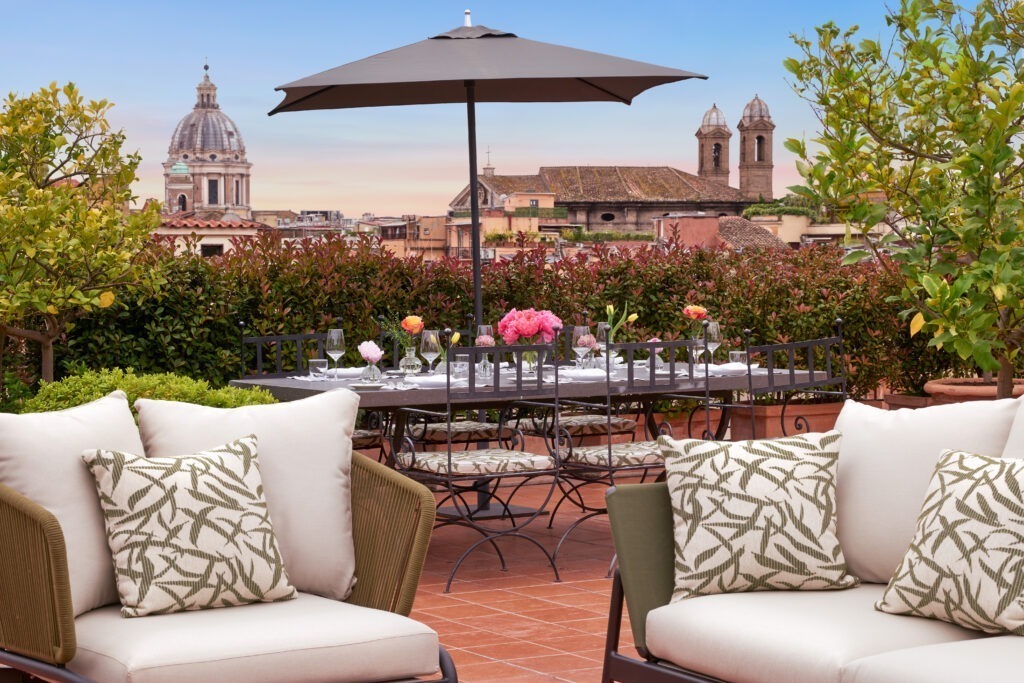 "Crafting a profound sense of belonging and homecoming has consistently been at the heart of every Rocco Forte project," commented Olga Polizzi. "In line with this ethos, the suite embodies the essence of an aristocratic Roman residence, featuring distinctive elements such as original statues gracing the entrance, vibrant red walls reminiscent of traditional Roman houses, an exquisite collection of 19th-century plates and Valadier-era objects d'art, wallpaper depicting an enchanting Italian garden, and a terracotta cabochon floor that establishes a tangible link between the suite, the building, and the city of Rome."
The completion of the Nijinsky Suite, named after the ballet dancer and choreographer Vaslav Nijinsky, is the culmination of a three-year renovation journey that reveals a reimagined oasis of luxury, including the restoration of Valadier's Secret Garden, Le Jardin restaurant by immersive artist Gio Bressana, and an enhanced Stravinsky Bar, reception area, rooms, and suites.
Established by Sir Rocco Forte and his sister, Olga Polizzi in 1996, Rocco Forte Hotels is a collection of 14 individual hotels and resorts.