"This year we shall be celebrating in style as we return to the Pays de Fayence, and in particular to Seillans, where the Festival International Musique Cordiale all started, almost 20 years ago," says Founder Pippa Pawlik. "Who could have known that buying a small house in Seillans, (the village where artist Max Ernst lived in), would have such an impact on our lives or for many other musicians and public alike?"
This year the organization is presenting an eclectic program ranging from baroque, classical, romantic and some jazz music.  Conductor Graham Ross, Director of Music at Clare College Cambridge, U.K., will lead the orchestra. Solo players are professionals from England, France and Norway, and the solo singers are English, Spanish and Brazilian.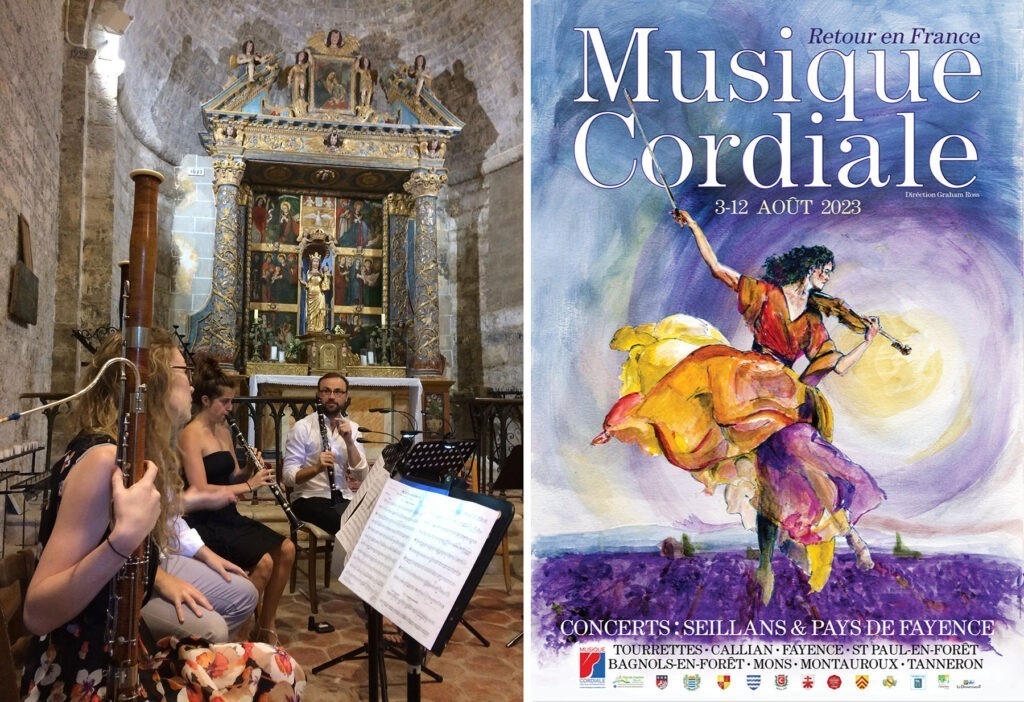 Highlights of 'Musique Cordiale' include the famous Coronation Mass by Mozart and the Coronation Anthems by Handel, all with a large choir of over 50 singers.  The Four Seasons by Vivaldi & Piazzolla will ring out in the Théatre de Verdure in Fayence, Mahler's Symphony no 4 will hear Chloë Morgan's divine soprano voice, and there will be an evening of Opera Arias at the Vineyard "Val d'Iris", the renowned vineyard set in spectacular surroundings in the Seillans countryside.
"Musique Cordiale has become an integral part of the summer in the Pays de Fayence, and we are so looking forward to balmy nights filled with music, friends and of course rosé wine," enthuses Pippa !