Arcadia is the latest spot to enjoy light yet tasty food at the famed Byblos hotel in Saint-Tropez. For breakfast lunch and dinner the poolside restaurant, nestled in luxurious Mediterranean vegetation, morphs according to the sun's trajectory for the sheer pleasure of gourmet guests. Executive Chef Nicola Canuti has created a generous and sophisticated culinary experience, ideally showcased in the exclusive intimacy of the Arcadia. 
Following a good night sleep in one of the sumptuous guestrooms, hedonist pleasures begin with breakfast. To the soundtrack of chirping birds, with blossoming jasmine exuding their fragrant scent, it's time to indulge in a healthy breakfast before the sun gets too hot. Home-baked breads and pastries by Head Pastry Chef Geoffrey Turpin, juices and smoothies made to order, all sorts of homemade preserves and hot dishes à la carte make for a great start of a sun-filled day. 
Under the shade of parasols, 'Garden Bowls' are served at lunchtime at 'Le Jardin d'Arcadia'. This elegant interpretation of classic salads, featuring fresh vegetables from 'le potager', the Hotel's very own private garden, may be followed with grilled meats and fishes to share. The Chef also offers his day's suggestion, which changes according to the season.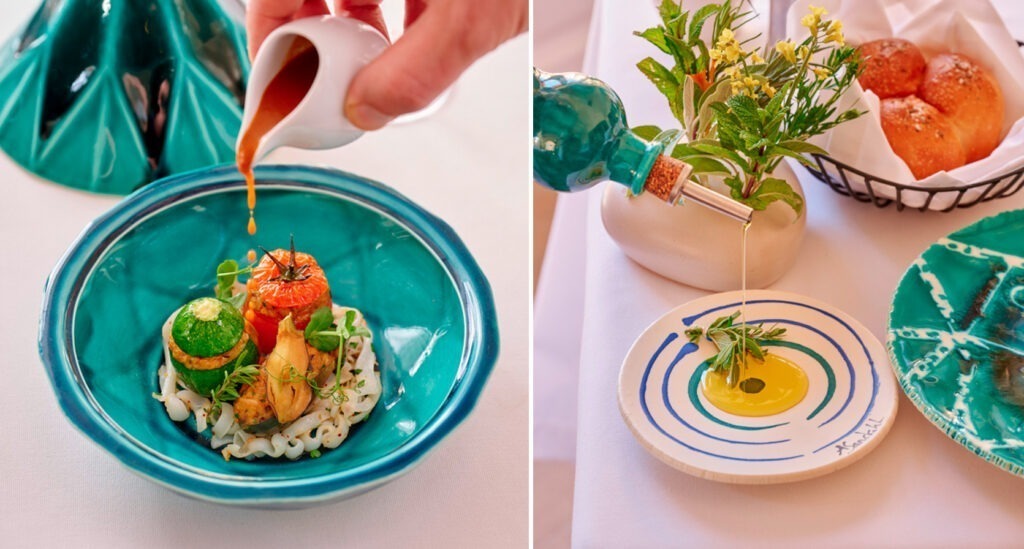 As the sun arcs down over the Gulf of Saint-Tropez, setting the colored façades of the Byblos village aglow, poolside 'aperitifs' are de rigueur. 
Dinner consists of ultra fresh products in a cocktail of flavors enhanced with touches of local spices. Vegan dishes, grilled filets of fish (think John Dory) with season vegetables, veal and 'foie gras' in truffle juice and 'sarriette' (local thyme) or 'carbonara guanciale' spiced up with Costa Rica pepper and a pecorino sabayon, figure among the dishes Nicola Canuti has imagined.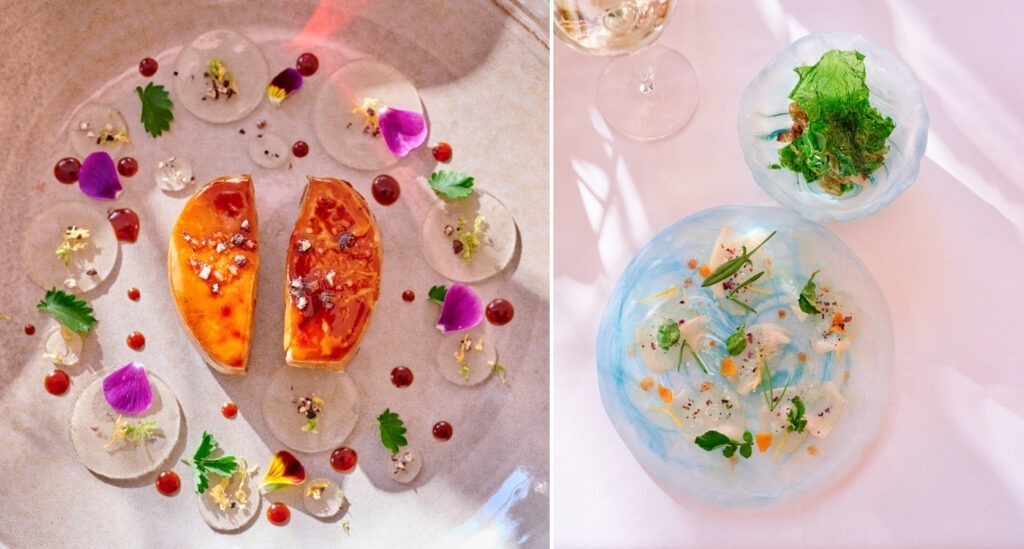 "I'm looking for a savory cuisine that can be shared. May it be sophisticated or simple, the product itself is essential."