Casual sophistication might best describe the insanely chic fourth resort under the Cheval Blanc brand in Saint-Tropez. An oasis of calm, dotted with art pieces, drawing on the legacy of the Résidence de la Pinède, the only resort in Saint-Tropez with direct access to the beach combines the atmosphere of its ancient pine grove with a refined sense of detail, elegant art de vivre and bespoke service.
Architect François Vieillecroze, a native with deep roots in Provence has dressed Cheval Blanc Saint-Tropez in fresh appearance, using natural elements like wood and stone, giving a breath of fresh air to the venerable resort.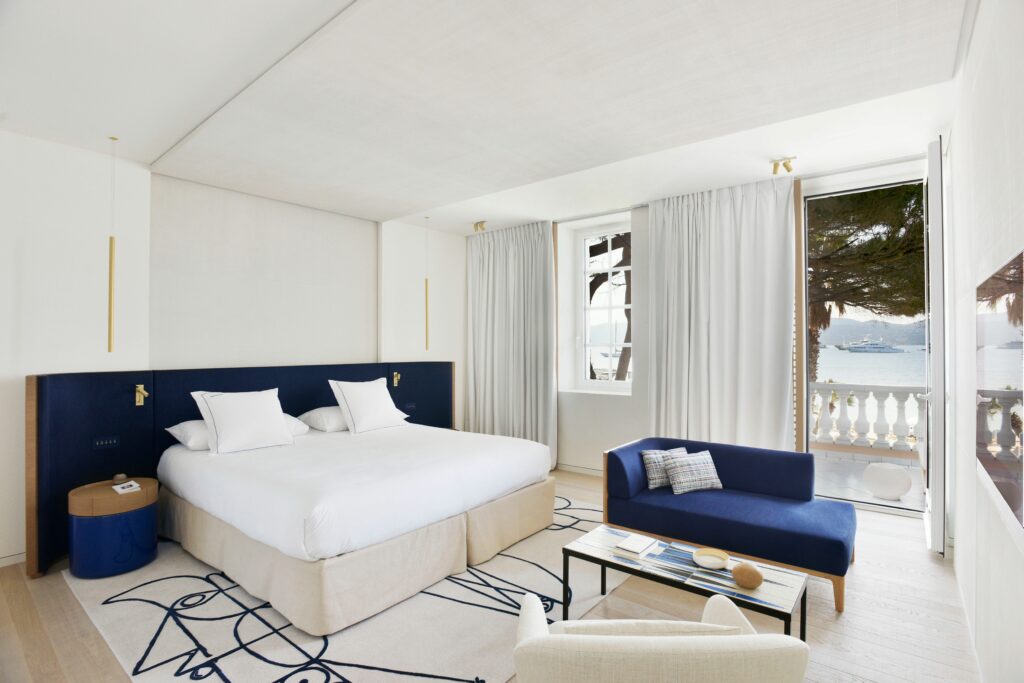 A tireless collector, Jean-Michel Wilmotte redesigned the interiors with careful attention to detail and comfort. Opened up, the interiors shift with the rhythm of the changing light, which passes effortlessly through the newly diaphanous design. Thanks to the collaboration of these two architects, the essence and character of the Maison has been preserved while being modernized in a timeless way.
The ceramic artist Roger Capron has left an indelible mark on the spirit of Cheval Blanc St-Tropez. In the Résidence de la Pinède, Capron's columns for the central staircase and an immense fresco were given pride of place; in the new design scheme, Wilmotte has given Capron an even more central role – his coffee tables, sculptures and drawings are at the heart of the architectural theme. In preserving the original spirit of place, the redesigned spaces of the resort are a living homage to this 20th-century master.
Intense blue is the distinctive shade of Cheval Blanc St-Tropez. Azure shades used in the design echo the Mediterranean horizon. The furniture, artworks and fabrics are all orchestrated to harmonize with the blue of the sea and the sparkling light of the Côte d'Azur. The unique Mediterranean light, so dear to the heart Paul Signac, the artist painter who discovered Saint-Tropez in the 19e century, amplifies the palette of luminous whites and crisp, modern blues.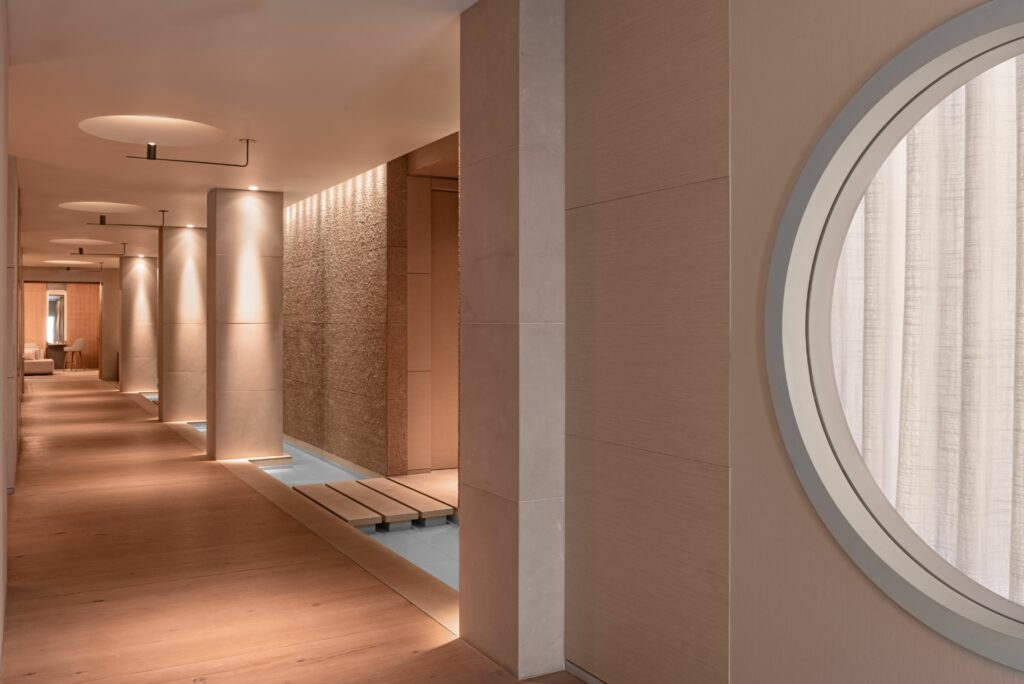 At three Michelin stars restaurant La Vague d'Or, Chef Arnaud Donckele's creations delight the palate of savvy diners.
The Spa Cheval Blanc by Guerlain is a peaceful and spacious haven, devoted to well-being, ease and sport.
Between land and sea, spa and sail, ancient pine grove and Mediterranean horizon, Cheval Blanc St-Tropez retains its intimate family spirit while bringing to life the legendary wonder of a French Riviera journey.