By Sylvie Péron
Vertis Aviation, the charter specialist headquartered in Switzerland, celebrates its first ten years in business. James Foster recently joined Vertis as Chief Operating Officer responsible for overall planning, developing and executing of Vertis' global development strategy for its charter business. Vertis markets on behalf of owner/operators a select portfolio of business aircraft including a Global 6000, Global 5000, Gulfstream 450, Falcon 900EX, Challenger 350, and an Embraer ERJ145.
Despite the pandemic, Vertis Aviation is strengthening its portfolio of aircraft available for charter. How did you cope over the past year?
As for many in the industry 2020 proved a challenging and complex year for us, yet as a boutique business with a decade of experience and extensive global network we were agile enough to respond to the almost daily changes in the travel landscape. This, combined with our customers' uncertainty about what they could or couldn't do, meant we had to regularly adapt to a changing rule book. Whilst the need and demand to move between locations remained strong, fueled partly by a lack of commercial connections and partly by the desire to travel safely by reducing exposure to COVID-19, the market remained extremely competitive. The ability to deliver value and service played a key role in helping both our existing and new customers remain mobile. 
With offices in Dubai, Zug, London, Dublin, Cape Town and Beverly Hills we were able to capitalize on our international contacts and could provide charter options for our customers no matter where they were. We worked hard to ensure that we were able to assist customers even as regional responses to the pandemic were changing. Initially we noted that the flights were predominantly related to repatriation, cargo and even medevac. Later in the summer the leisure travelers began to travel again and currently we are working to move families between first and second homes, as well as supporting business leaders who are able to move between certain locations.
We also have an incredibly talented and dedicated team who are not easily fazed and remain committed to supporting our customers and the industry, even in challenging times. They have really helped us work solutions throughout the pandemic.
Are you seeing a new generation of customers, younger and more eager to fly than ever?
Interestingly while 2020 did see many new customers come to the industry, and to us, it was in fact our core business in the super midsize, ultra-long-range, and executive airliner categories that remained most active.
Like many other providers, we have seen a notable uptick in interest from customers new to business aviation, however it is difficult to ascertain as of yet whether their interest is purely a means of mitigating their likelihood of being exposed to COVID-19 and/or the short-term commercial airline disruptions or a more meaningful long-term change. Only time will tell, but we are seeing new customers who are now realizing the real benefits of business aviation for their travel needs.
The next generation of business jet users are also more open to the idea of sharing rather than owning the assets. This could also be stimulating some of the activity.
Which destinations are the most popular at the moment?
Currently the most requested destinations are between major connecting airports and national capitals. We are also seeing more passengers interlining between commercial airline activity where it is operating and then optimizing business aviation at their destination. For example, one client will fly commercial to Africa and then use business aviation to move between the company locations on the continent, which are often quite remote.
Our clients still have essential reasons to fly whether it is because they provide key services, support industrial operations, need medical transfers or for repatriation. Long-range leisure traffic played a factor over the holiday season with lead destinations being Dubai, The Maldives and the Caribbean.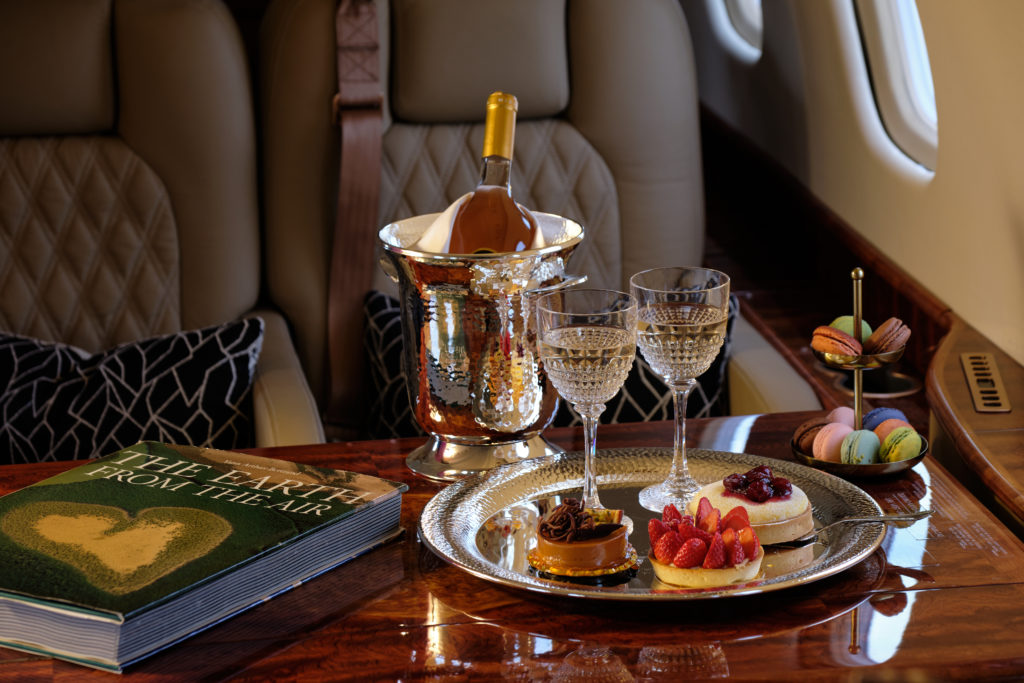 Which aircraft are the most popular in your Charter Program?
The Challenger 350 and Global 6000 continue to remain very popular aircraft within our portfolio.
We are particularly excited about the addition of the Legacy 600, based in Athens, which is a great addition at this time because it delivers excellent value and serves a region where supply of this type of model has been variable.
In fact, we received forty inquiries about it the day we announced the aircraft had joined our Vertis Aviation Charter Program. We are working with the operator, Marathon Airlines, which is run by an extremely experienced team, to ensure our clients receive the powerful combination of value and high-quality experience. The fact it is exclusively available via Vertis Aviation for charter also ensures that passengers receive consistent service too. We're anticipating the newly refurbed aircraft will be flying a lot this year.
What is your strategy of expansion for the coming years?
As we enter our second decade of business we have been reviewing and analyzing what our customers value most, and it is our highly personalized and boutique approach. Consequently, we are exploring other ways of adding value to this, our defining quality, and are developing new customer-centric services.
We are also in advanced preparations to further extend both our team and customer support infrastructure. We are proud to continue working alongside some of largest operators in the business and expect to further increase our reach over the coming year.