Earlier this May, as all commercial airliners were grounded, an airlift was set up between Moscow and Geneva, Switzerland, thanks to Albinati Aeronautics and French ski champion Jean-Claude Killy. 
Due to the COVID-19 crisis, a total of ten Russian children with retinoblastoma, a rare and aggressive form of retinal cancer, found themselves without transport solutions when they had to be admitted to Jules-Gonin Ophthalmic Hospital in Lausanne, Switzerland for treatment. Doctors there have developed a unique technique that can attack the tumor while preserving the eye. Interrupting the treatment puts the patients in extreme danger. If the tumor is not treated quickly, the risk of metastases, especially in the brain is high, leading to loss of vision or even to death, in the worst-case scenario. 
Informed of the children's dire predicament by one of the Russian mothers, Swiss ambassador to Moscow Yves Rossier organized a transfer. Contacted for this operation, Albinati Aeronautics' CEO Stefano Albinati activated his contacts.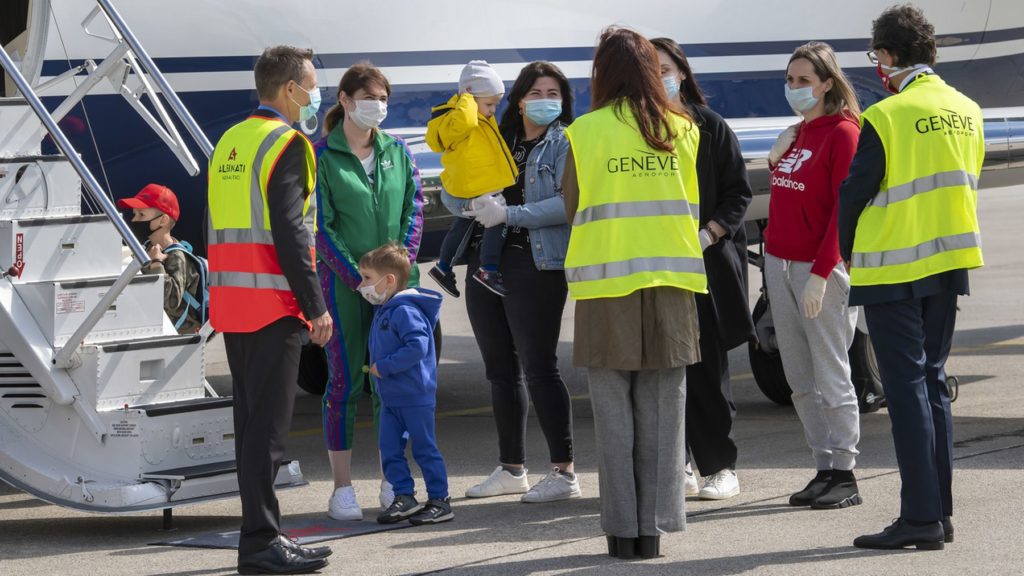 Jean-Claude Killy, triple Olympic ski champion, former sponsor of the Patrouille de France, and Stefano's close friend for over thirty years was the first to respond, offering to finance the flights. Total cost for the two round trips amounts to one hundred thousand Swiss francs. 
HB-JRQ, a Bombardier Challenger 604 under Swiss registration is operated by Albinati Aeronautics, one in a fleet of some twenty private aircraft in management based in Geneva Cointrin Airport. "Organizing a Geneva-Moscow flight is our daily routine, but with the closing of the airspace, everything is a little more complicated," says Stefano Albinati. 
Thanks to the airlift, the first five patients arrived in Geneva on May 6, accompanied by their mothers. Five more arrived on May 8.
The DFAE (Swiss Foreign Ministry) is working to continue this medical transfer between Lausanne and Russia until the resumption of commercial flights. Albinati Aeronautics is set to repeat this type of operations in June and July.