By Sylvie Peron
Flexjet Europe, a Directional Aviation company, has grown rapidly since its launch in late 2019 through investment in infrastructure, crew, and aircraft that were part of a $1.4 billion order. Managing Director Marine Eugène talks about the recent acquisition of UK-based helicopter operator Halo Aviation and the new Malta AOC.
Flexjet Europe recently established a new operational center in Sliema, Malta, building on its headquarters in the London Mayfair district. Tactical control center is in St. Albans, UK and maintenance facility in Milan, Italy.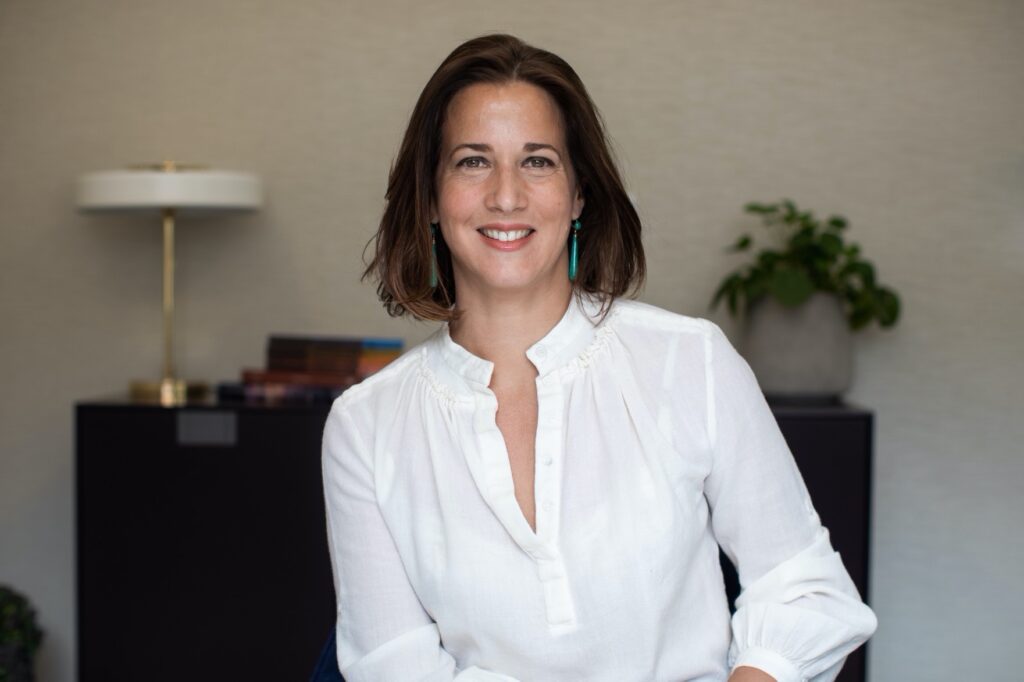 In addition to leading Flexjet Europe, you recently became managing director of PrivateFly. How do you manage both positions?
While PrivateFly and Flexjet remain separate brands with distinct offerings, there are a lot of synergies in our operations, so it made sense to realign them more closely. Our sales teams are separate but have common goals, and there are efficiencies in terms of sharing resources such as our operations and marketing teams – and indeed with other brands in our group, such as helicopter operator Halo, which was acquired earlier this year. So we are an expanded team in Europe now, with a very positive energy.
What are the differences between both entities?
Ultimately, this is a business all about customer service, so we orient ourselves around the client. Between PrivateFly and Flexjet – and now with Halo too – we can meet the needs of private aviation users at different stages of their journey or as their travel needs change. It's very exciting to now have that 360-degree offering.
Flexjet appeals to private aviation users who are looking for the highest levels of consistency and service, but who want to avoid the complexity and commitment of owning an aircraft outright. Our tailored and flexible programs provide Shared Ownership of our fleet of super-midsize Praetor 600s or midsize Legacy 500s – the newest and most-advanced fleet in the industry. Owners with transatlantic flying needs can also choose the Gulfstream G650. We have already grown the European fleet by 40% this year and, with the growth and increased flying demand from our owners that we are seeing now we will continue to do so significantly over the coming months.
PrivateFly is primarily focused on private aviation users looking for market-based charter, either due to their varied flying requirements; because they are newer to private aviation; or because they fly less often, perhaps up to 10 – 25 hours per year. In addition to on-demand charter, PrivateFly also offers Jet Cards and membership, which gives regular clients levels of increased service, guaranteed pricing and availability.
Having worked for Kenn Ricci's Directional Aviation for many years, what are the leadership qualities you most appreciate in him?
Kenn Ricci is a very generous and thoughtful leader, and bold in his decision-making. This has been so clear over the past 18 months. At the start of the pandemic when no one knew what was ahead or for how long, he was quick to move the whole group into a place that protected our teams and allowed us to avoid major losses of employees, crew and aircraft.
This was both a great people decision and a commercial one, as when it became clear that demand for our services was still there – and indeed it was stronger than expected – we were able to move quickly back into full operation, with minimal recovery time.
He is also an industry visionary, and Directional Aviation's current focus on future and more sustainable aviation innovations is very exciting.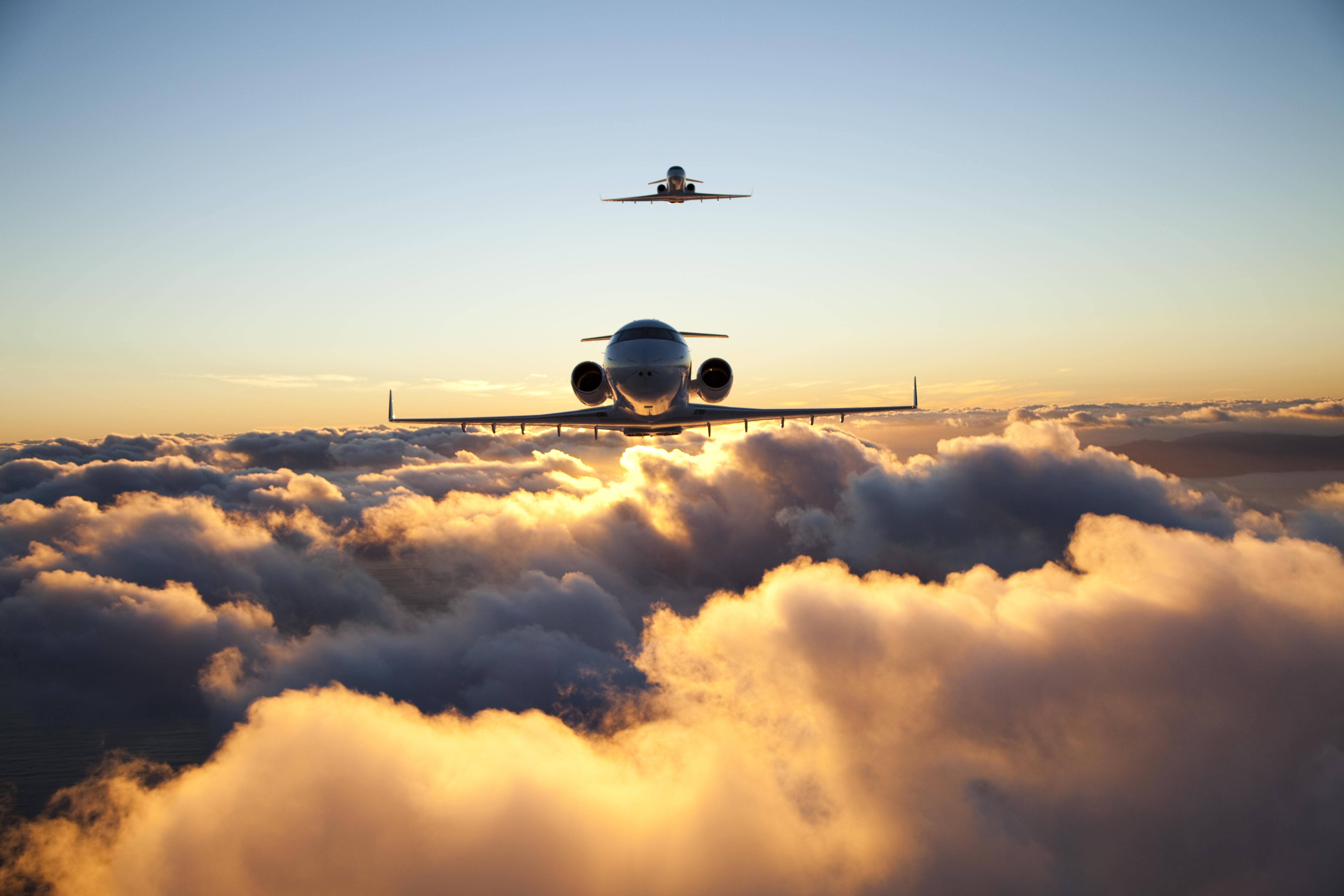 You have been in the aviation business for a while, what are the major changes you are seeing in the industry?
Obviously we can try not to make everything relate to the pandemic! However, it really is the big game-changer for our industry at the moment. But not just in terms of increased demand for private aviation over airlines – which has been well documented – but also as a catalyst for some of the shifts that were happening already.
One obvious area is sustainability. As we build back from all these months of reflection, it is essential to have a clear and considered strategy in place. Our clients want that, and as an industry leader, we want to be at the forefront. We have put in place a leading sustainability program, which offsets 300% of carbon for every flight as standard and allows our clients to go further in terms of buying sustainable fuel or credits and investing in a fund to support aviation research and development.
Other recent changes include more consolidation of smaller brands and businesses in Europe, which means the industry is beginning to feel slightly less fragmented and private jet clients have a clearer idea of who the big players are. I think we are seeing the market mature, and this will continue in the coming months.
Launching Flexjet Europe in the middle of a pandemic, what were the major difficulties you encountered?
Of course, the timing could have been better, but in fact we had been planning to launch Flexjet in Europe for several years prior to the pandemic and had invested heavily in those plans in terms of aircraft, crew and infrastructure. We had to shift our timings in terms of our major growth phase, but thankfully we had the support and belief from our parent company.
Like many other businesses we have had to live with a lot of uncertainty and operational complexity during these times, but we have learnt a lot from that, and we are looking forward to now accelerating our growth even further in the months ahead.
How did Brexit affect Flexjet's business, and how did you adapt?
As with the pandemic, the impact of Brexit is something that has certainly created challenges for us as a business. We have recently opened a new Operational Centre and been awarded an Air Operator Certificate (AOC) for Malta, to complement our UK operation and give us more operational reach. We're planning to grow our fleet in both locations, to enable us to maximize route flexibility as we continue to grow.
What are the new trends in terms of destinations you are seeing this summer as compared to 2020?
In the summer of 2020 travel patterns were still so unusual, but this year we are seeing many of the usual destinations that our clients and owners enjoy escaping to in the summer months. We have noticed a lot of demand for the Greek islands this summer, with islands like Mykonos and Milos high on the getaway list. Italy is also a hot destination this year, with Naples or Salerno providing access to Capri and the Amalfi Coast.
Palma and Ibiza are both popular as usual and with many clients having properties there, we have noticed them planning to stay for longer this summer, combining work and family time. Then of course there is the South of France, which has an unmatched, timeless appeal in the summer. Nice, Cannes, Monaco and St Tropez are all popular, and in fact our Praetor 600 is the only super-midsize aircraft capable of landing at nearby La Môle airport, which many of our owners are appreciating.
Please tell us about the advantages PrivateFly's Jet Card program offers?
Over more than ten years PrivateFly had offered very responsive and reactive on-demand charter and had built an excellent reputation with a loyal and regular client base. As the brand matured and in response to the pandemic, we were seeing a lot of regular clients flying more often and looking for additional service – such as a refined aircraft selection, guaranteed availability and fixed hourly rates.
Our group already had a great deal of expertise in the Jet Card market in the US, so we knew we could create a very strong offering for the European market. That has proved to be the case, and we have had an excellent first year of sales for this program, which we are now excited to be building on.
Looking forward, what is your vision of the future?
The last couple of years have taught us all that predicting the future is not always easy! But I do think we are likely to see private aviation evolve in many interesting ways in the years ahead, becoming faster, more efficient and more sustainable. Vertical lift and urban mobility are areas that we are very focused on as a group, with our sister company Halo the launch customer for Eve, the leading eVTOL provider.
On a more personal level, how do you manage your private life, having so many responsibilities?
It's a juggle of course, as is the case for so many people who have a busy job and a family. I am lucky to have some great support and some wonderful friends so I embrace it all and enjoy the challenge!
Will you be attending the Monaco Yacht Show in September?
Yes absolutely, our team will be there, and we will be hosting some of our owners and regular clients. It is a very important event in the European calendar and also a great opportunity for us to meet our colleagues and friends in parallel industries as well as our own. It is fantastic to see these types of events beginning to return and I am looking forward to it immensely.