Far from the bustle of the city of Saint-Tropez, shaded under pine trees, time seems to stand still in the family home atmosphere of Gigi, one of the trendiest spot on the beach at Pampelonne.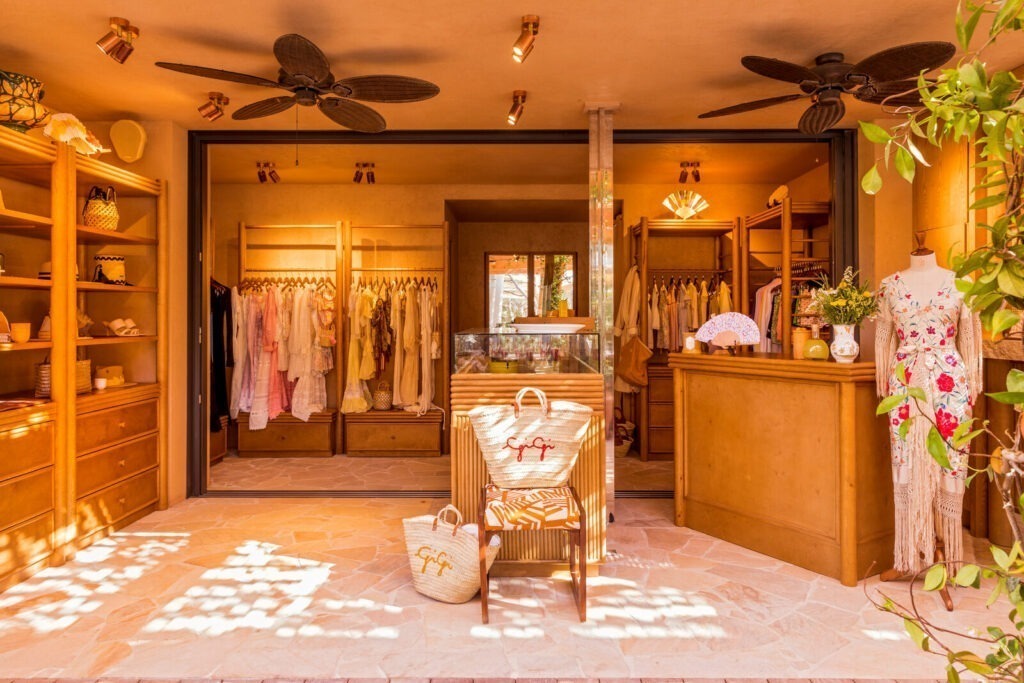 The refined decor by Hugo Toro invites lounging with feet in the sand and every detail encourages letting go and escaping. From posts covered in rope to ceramic tables adorned with bountiful lemons, from tablecloths to specially designed spacious rattan armchairs, a gentle Italian fragrance mingles with the song of cicadas. 
The menu features carefully selected charcuterie, artichokes and 'arancinis' along with pizzas and pasta. Our favorite remains roasted langouste, fresh from the fishing boat, on a bed of spaghetti.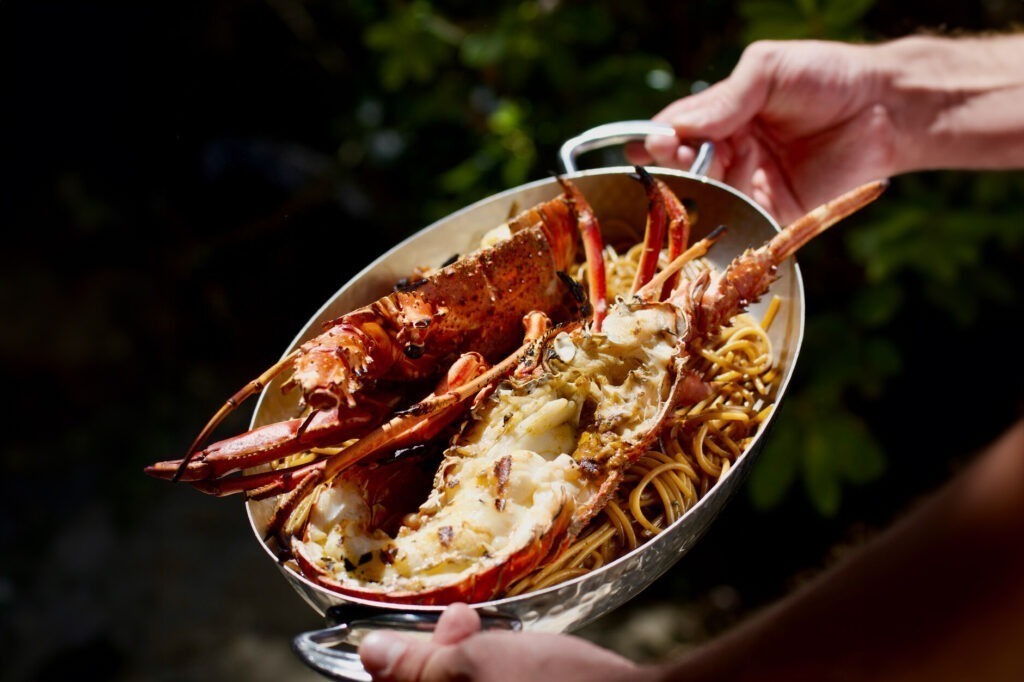 More than just a restaurant, Gigi is a true living space. At the Bellini Bar, the master of the house's favorite cocktail reigns supreme, both in its original version and in surprising variations crafted by Gigi's mixologist. 
Lounging poolside and engaging in relaxed conversations is highly recommended after lunch, while a bit further away, the Ischia and Ponza cabanas beckon. For those seeking tranquility, these two private tents provide all of Gigi's services away from prying eyes. And for exceptional meals, there is the chef's table: a private table overlooking the pool with a dedicated chef. 
Not far from there, guests can gather for a game of 'pétanque' or enjoy a round of ping pong under the pine trees, while children discover their reserved kingdom, Gigi Circus : a supervised kids' club offering activities such as treetop adventures, water games, ping pong, and other discoveries. 
Open 7/7 days, lunch is served from 12 to 6 pm and dinner from 8:30 pm to 12 am in July and August.