Tillberg Design of Sweden (TDoS), part of The Viken Group, has designed a luxury superyacht for Four Seasons, the hospitality brand that runs 127 luxury hotels and resorts all over the planet. The studio has been appointed for the designing and master planning as well as the complete exterior styling of the 207-metre vessel. TDoS also designed all the guest suite accommodation, including the 'funnel suite', and a few of the most iconic guest shared areas onboard.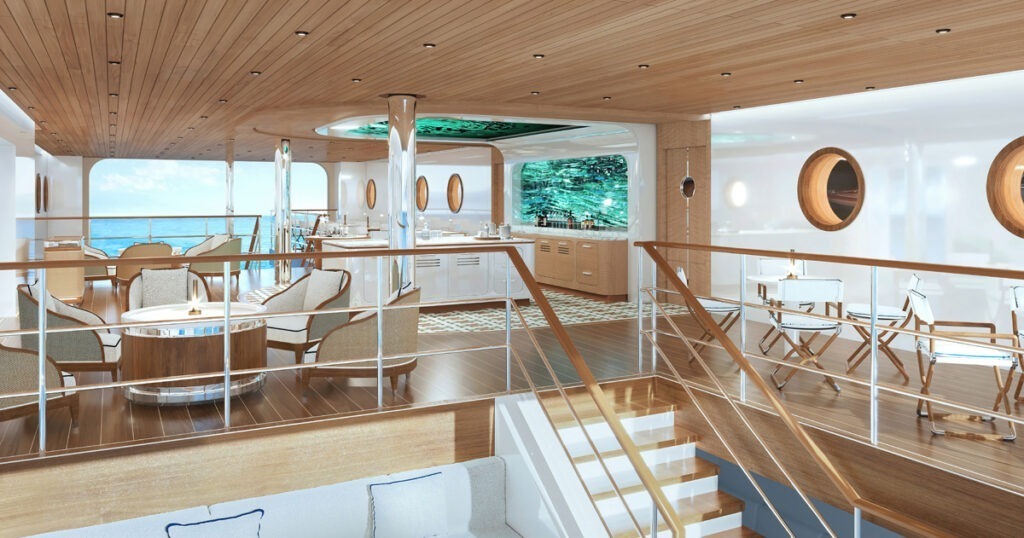 "This project confirms a new and strong trend in modern yachting – luxury yacht liners. They are a new breed of very exclusive vessels that combine the scale of small and intimate cruise ships with superyachts' amenities, splendor and level of sophistication," said TDoS' Partner and Executive Director Fredrik Johansson. "Our new project started with a very clear and unique vision from our client. The brief was condensed into a single line: imagine that [legendary yacht built for Aristotle Onassis] Christina O meets James Bond. It would be hard to go wrong there, you may think – but it is also a huge challenge. You must not go wrong – failure is simply not an option. Every part and every detail of the yacht has to be perfect."
The yacht is engineered and constructed by Fincantieri is scheduled to be launched in 2025.
Established in 2022, The Viken Group includes Tillberg Design of Sweden, Hot Lab and Thalia Marine. The group offers a full range of design, naval architecture and project management services in the yachting industry.