Among several private beaches on the French Riviera, two caught our attention with their laid-back elegance set in spectacular scenery. 
Byblos Beach
Since 2019, 'Byblos Beach' is a reference on Pampelonne's 4-mile stretch of white sand, in Ramatuelle, near Saint-Tropez. The nautical themed architecture matches the exceptional environment. Using noble materials, exclusive made-to-measure wooden beds, interlaced sailing cloth adjusted on wooden masts protecting diners from the scorching sun or iconic cord umbrellas filtering sunrays, the chic design creates a relaxing atmosphere. 
Attention to detail is essential. The five-star Byblos Palace offers free transfer to its guests and boat transfer (Channel 12) for yachting clients. Even children benefit from beach games left at their disposal.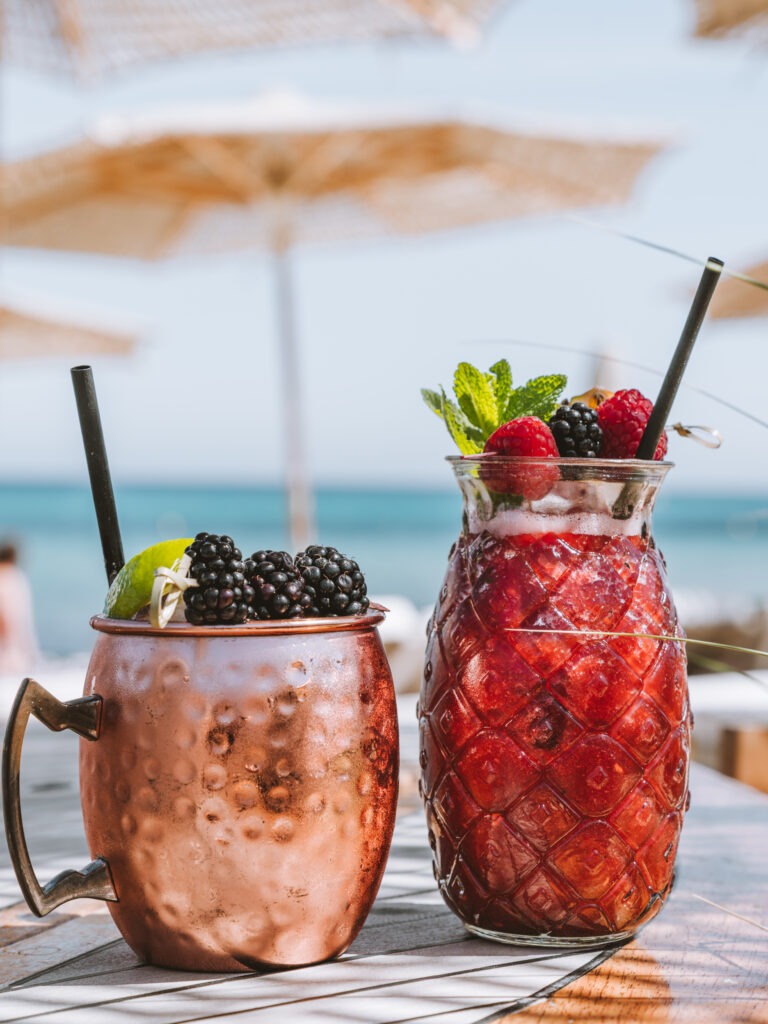 In the kitchen Chef Brice Migneaux heightens local products, including vegetables, herbs and flowers from the hotel's garden or fresh fish and lobsters, along with grilled meats and vegetarian dishes
The Bar stays open until 9:00 pm.
Feet in the sand, a glass of chilled Rose Ott Clos Mireille in hand, there are few better ways to getting in the mood for the Saint-Tropez nightlife.
La Plage Blanche
Late last June French hospitality group Millésime, a family run office with several 'Maisons' around France, launched the summer season in Théoule-sur-mer. Across from Cannes with the Alps in the background, the entirely refurbished and freshly decorated (ex-Magellan) beach restaurant hosts 100 diners, a lounge bar and 120 beach-beds.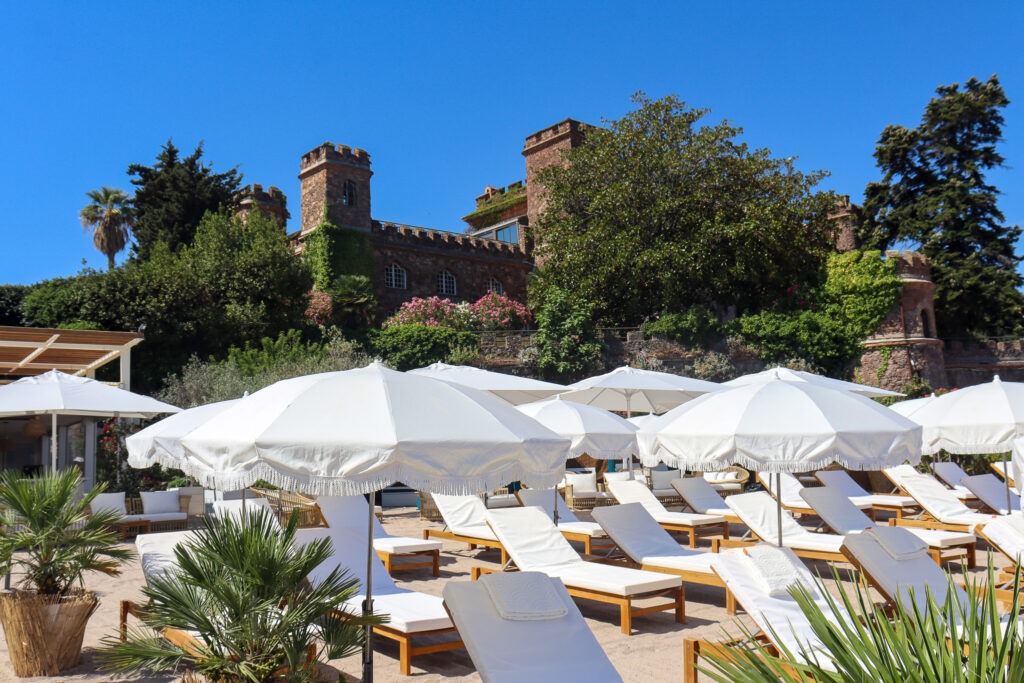 For lunch and diner, Chef Flora Mikula offers a generous cuisine based on local products. Whole fish and red meat are on the menu, along with large salads and carefully selected wines. 
A couple of massage cabins, discreetly concealed behind ethereal veils and a boutique complete the offer.
Nestled just below the mighty red-stone castle, which is undergoing a total renovation and is set to open next year, the white themed beach is a one of the French Riviera's best-kept secrets.