This autumn, Sotheby's will offer for sale one of the earth's rarest and most coveted wonders – a highly important 102.39-carat D Colour Flawless Oval Diamond. Only seven D colour Internally Flawless or Flawless white diamonds over 100 carats have been sold at auction, making this the eighth. In an unprecedented move, the diamond will be offered 'without reserve', meaning that, the winning bid is the highest bid, regardless of its amount or the intrinsic value of the diamond itself. This approach marks the first time in auction history that a diamond of this calibre – or indeed any work of art or object of this importance and inherent value – has been offered this way. 
This 102.39-carat diamond will be offered in a stand-alone, single lot live auction on 5 October 2020, with bidding open online from 15 September. The auction will be preceded by a series of by-appointment-only previews in Beijing, Shanghai, New York, Taipei and Hong Kong.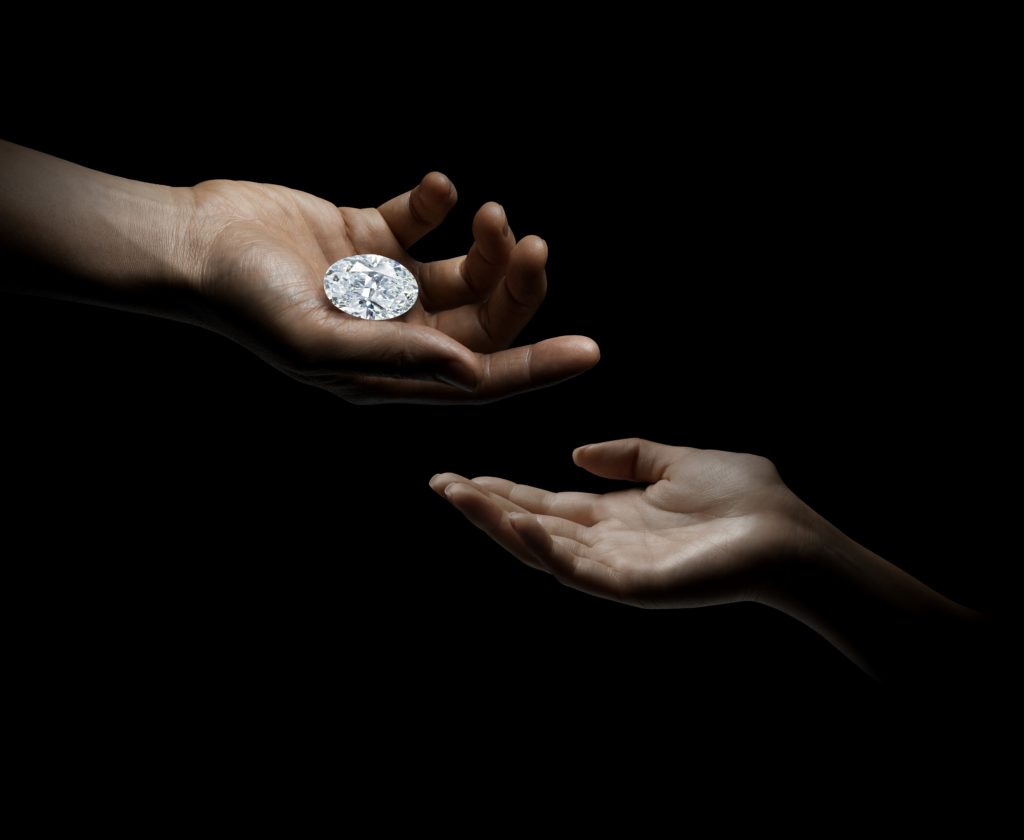 Perfect according to every critical criterion, this gem has achieved the highest rankings under each of the standards by which the quality of a diamond is judged ('the four Cs'). The diamond is D colour (the highest grade for a white diamond); of exceptional clarity (it is completely flawless, both internally and externally), and has excellent polish and symmetry, the most sought-after grading for the oval shape category. This gem belongs to the rare subgroup comprising less than 2% of all gem diamonds, known as Type IIa. Diamonds in this group are the most chemically pure type of diamond and often have exceptional optical transparency.
This 102.39 diamond was cut from a 271- carat rough, discovered in the Victor Mine, Ontario, Canada in 2018. (The mine, which was discovered by De Beers Group in 1987, has since ceased production and is undergoing a pioneering reclamation programme.)
Following its discovery, the rough was cut and polished over a year by Diacore, world-leading specialists in sourcing, cutting and polishing extraordinary diamonds, to bring out its best brilliance, fire and scintillation.
According to the Gemological Institute of America, Type IIa diamonds are the most chemically pure type of diamond and often have exceptional optical transparency. They were first identified as originating from India (particularly from the Golconda region) but have since been recovered in all major diamond-producing regions of the world.
Traded since at least the 4th century BC, diamonds are arguably the first universal currency. One of the safest of investments, it is something to turn to, particularly in times of financial uncertainty.