By Fred Vergneres
This acronym may not mean anything to you. But along with Covid 19, it has become one of the most popular discussion groups in recent months. Created by Benjamin Rosinger, a Falcon pilot in Hong Kong, FL470 has become in a short time a reference for crew around the world.
This highly specialized social network, which doesn't say its name, is still a very closed circle, open only to pilots who hold a license and a type rating on certain aircraft. And this is undoubtedly what has earned this discussion group its great reputation in the world of professional pilots. Launched on the WhatsApp application in 2018 by Benjamin Rosinger and five pilots qualified exclusively on Dassault Falcon, the discussion group has very quickly gained momentum in the community. Today, the group brings together more than 880 qualified pilots who exchange daily feedback on the machines of the brand with the clover, particularly on technical and operational aspects. A network of professionals where the state of mind is above all based on mutual aid. The selection by cooptation is also part of the process, as the founder underlines: « Each pilots who joins the group is recommended by a subscriber. In fact, co-optation allows us to select the people who join the group in order to avoid the arrival of black sheep that would weaken the reputation of the group, which is built on a climate of trust and on the relevance of the information given ».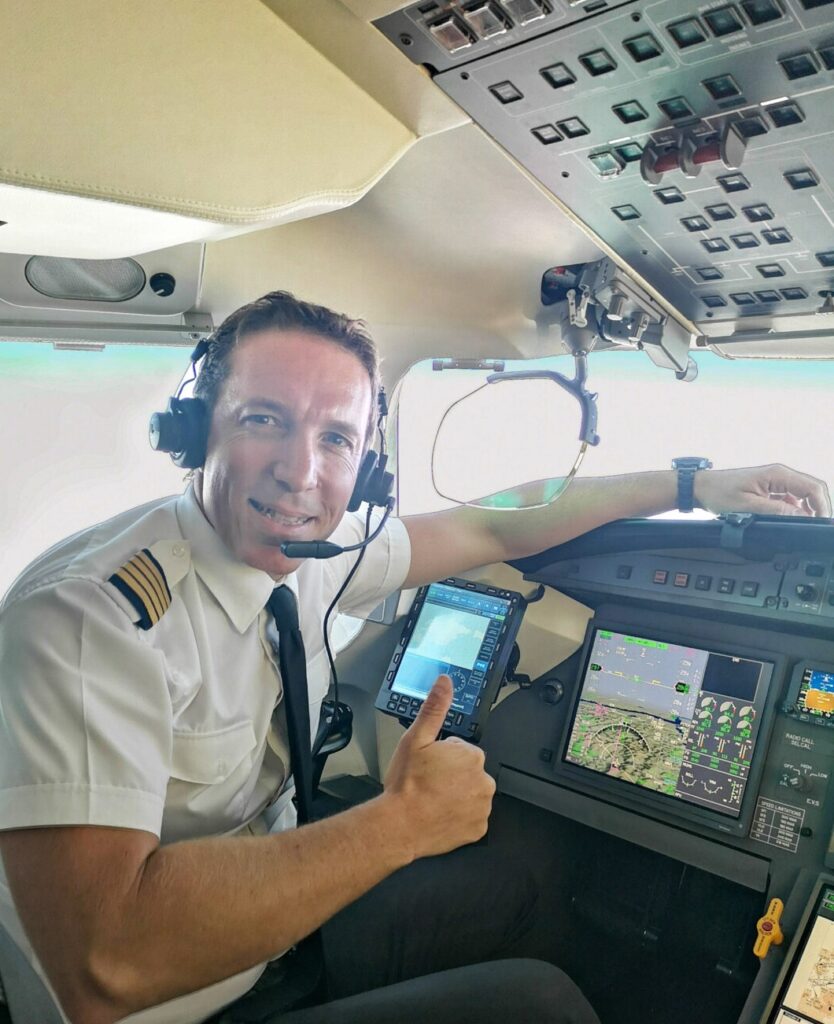 Recruitment assistance
Based on the feedback from the first group, and the extent of FL470's reputation, Ben Rosinger recently created two other "discussion threads" dedicated to qualified crew on Gulfstream and Bombardier. Like the Falcon group, they also discuss all operational aspects they encounter. Whatever the aircraft, the founder says that these groups, "allow us to exchange and raise certain technical questions, not only between pilots but also with the manufacturers themselves," says Ben. The manufacturers seem to be more and more involved in this type of group in order to have unique feedback almost instantaneously. In parallel to this feedback, FL470 is also an important vector of information on job opportunities. The Covid-19 crisis has increased the number of posts on this subject. Paradoxically, 2020 has been the biggest year in terms of job offers because the restrictions have led companies to face many last minute problems such as invalid licenses or problems with outdated passports due to state administrations sometimes not being able to meet the needs. « The crisis has been violent for the airline industry, although in business aviation we have been slightly less affected than commercial aviation. Some people lost their jobs while others were stuck without being able to go home because of quarantines. During this period, there was a great deal of last-minute job requests from European and Asian operators. The group's reactivity allowed us to respond to their requests in less than two hours around the world. » The operation, which is outside the standards of specialized recruitment brokers, is increasingly appreciated by professionals in the sector who see it as an additional guarantee of the quality of the candidate. "As the integration of the group is done by cooptation, a person recommended by all the FL470 users gives the candidate a little more legitimacy, which is far from being negligible for certain recruiters," says Benjamin. The initiative aims to be as transparent as possible and FL470, a company with a real legal status based in Hong Kong, donates a part of the hiring commissions to a foundation that replants trees around the world. A great initiative that also allows, in practice, to contribute to put into perspective the CO2 emissions of business aviation.
There is also a resuming project for FL470 after Covid time, to have partnership with hospitals for chronically ill children to experience flying. "I want to contribute our skills and resources to make kids' dreams come true and escape them from unlucky time"
Business Aviation vs. Covid-19: Resilience
As noted, mutual aid is the group's most important motto, and this notion has been particularly important during this pandemic period "because the situation remains complicated for those who do not have a job as well as for those who do," says the founder. Resolutely optimistic, Benjamin is nonetheless lucid about a radical change that is taking place within the business aviation industry and that transpires through the discussion group. With the return of key players such as crew, the WhatsApp thread allows us to take a snapshot of the profession and of the aviation sector, especially during this period of Covid-19: « For more than six months, there has been a very significant drop in aviation activity. Nevertheless force is to notice that global travelling is slowly increasing but crew working conditions has become tougher in the terms of their contracts and the wages. We have researches showing that some owners have reduced the number of pilots in the operations in order to reduce costs. Our working patterns are changing, the volume of flights remains similar or even higher than in 2019, especially during the period June and July. It is a silent and temporary change, which should resume to pre-covid time with pilot shortage as results. »
In addition to this trend, the few studies carried out within FL470 show an evolution in the types of flights which, due to the pandemic, have become regionalized, whether in America, Europe or Asia. « We carry out a lot of regional flights, especially in Asia, since the quarantine is particularly restrictive. » And the procedures change regularly, which does not facilitate operations.
Despite these negative aspects, the pandemic has given a second bloom to the pre-owned market. It is common to read search requests for aircrafts posted on behalf of the owners. Even though Ben Rosinger has no desire to interfere in this type of transaction, the group has allowed him to observe « a meteoric rise in the number of requests for certain aircraft, particularly Global series, Falcon 7X and 8X, two types of business jets that are particularly difficult to find on the second-hand market. A new clientele has thus turned to this mode of transportation in order to continue to travel without constraint and above all without risk, » emphasizes the director.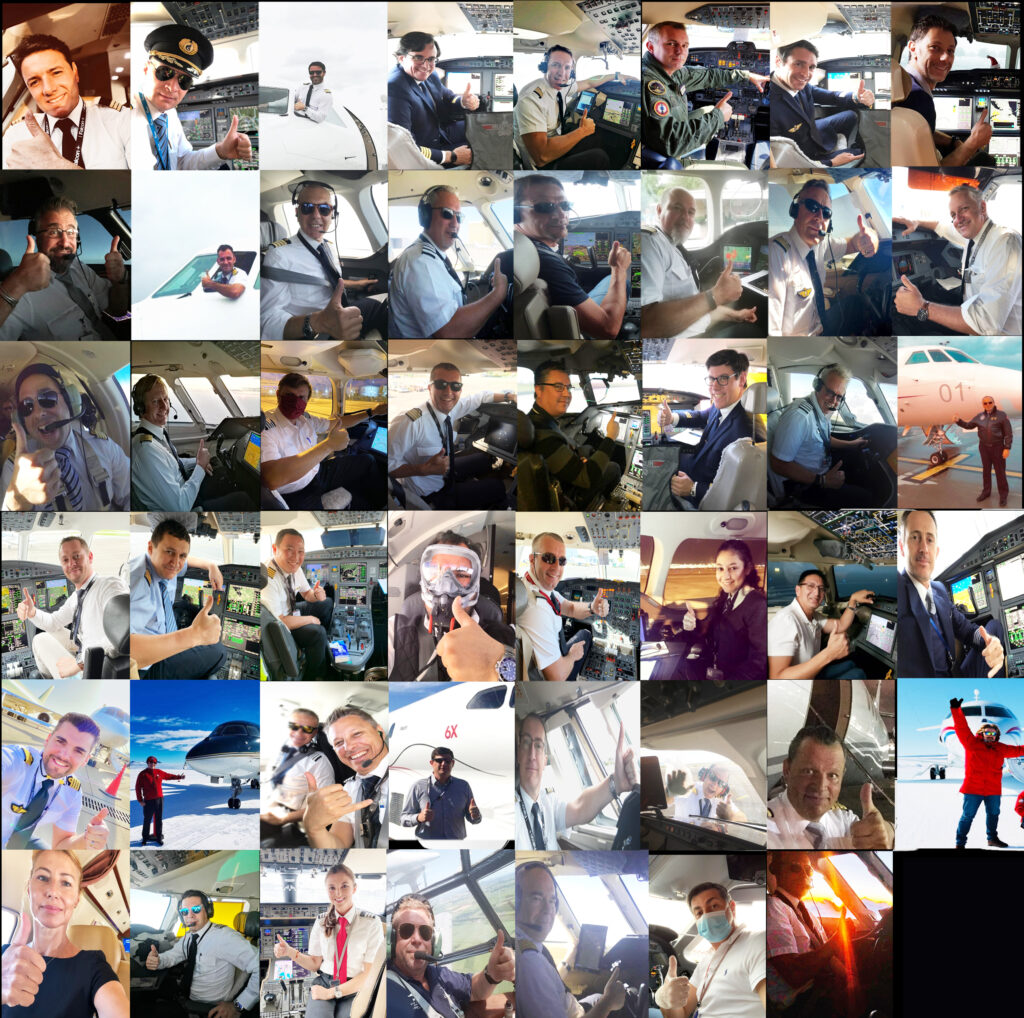 Partnership
In order to consolidate the community, and the spirit of mutual aid that reigns within the group, Ben Rosinger organizes throughout the year certain events such as photo contests or challenges, allowing members to vote and win valuable prizes, this type of interaction also brings FL470 to shine through social networks such as Linkedin and Facebook but also on the website of the entity. Beyond that, these events sometimes allow pilots to meet on certain platforms also making some companies aware of the steps organized by FL470. The company has thus been able to enter into various partnerships, including one with license specialized in psychological testing of crew, which has allowed some pilots to benefit from assistance for the job interview.
With this feedback, Benjamin Rosinger notes that the group is particularly appreciated in the pilot community and even beyond: « During my various flights, I meet many colleagues who know FL470 and speak to me in a very positive way. It is very encouraging and I know that it is necessary to maintain a certain balance within the discussion threads. Even if I am alone to manage FL470, I obviously rely on the whole community of pilots who are the actors and animators of the group. Without them, FL470 would be an empty shell. » FL470 was created in a pure spirit of sharing and flying passion, its success should nevertheless give new bases of reflexion to the professionals and in particular to the operators and manufacturers who need in feedback are more and more felt.
Ben Rosinger's idea could therefore give wings to the future of business aviation and allow it to cross serenely at FL470.