By Sylvie Peron
Crystal Skye operated by Comlux Aviation continues to soar the skies even in these difficult times. Chartered by Rubber Products Distributors, the VIP Boeing 777 landed in Indianapolis carrying approximately 20 tons of medical cargo to support the COVID-19 efforts in Indiana, US. Andrea Zanetto, CEO Comlux Aviation, the VIP operator division of Comlux, talks about two recent missions operated by the company.
How is Comlux functioning during the quarantine? 
Comlux Aviation is fully operational. The headquarters in Malta are open with a minimum presence and in compliance with the WHO measures of sanitization and social distancing for our employees. Most of them work from home and are fully connected with all other offices from Miami, to Moscow and up to Hong Kong through our efficient fully cloud-based paperless systems. We have found ourselves as efficient and as 24/7 ready than before.
What is the impact on your business?
Our Aircraft Owners are very concerned about the safety of their crew and the guests on board therefore we have taken strict measures to protect health on board applying all recommended best practices. Lately some aircraft have been safely parked for low utilisation, while others are still flying – mostly ultra-long-range routes. We have managed to diversify our business quickly and to be responsive to the new world demand in terms of medical cargo repatriation charter flights.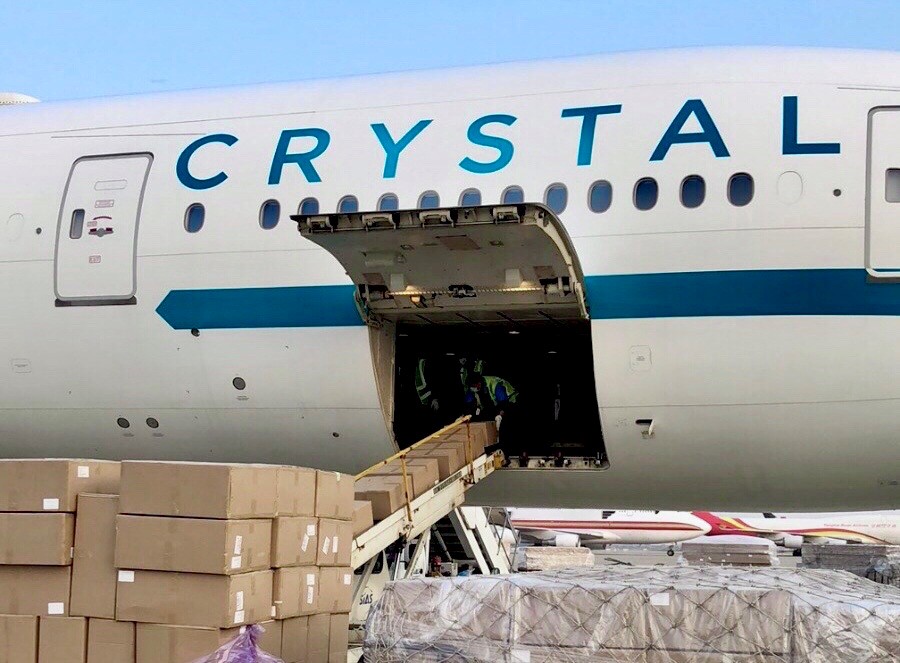 Lately, Comlux operated two different flights, quite different from the company's usual activities?
We have provided cargo services from Shanghai to Indianapolis to provide medical equipment to our client with our Crystal Skye 777-200LR which has great range and outstanding cargo capabilities.We have also provided transportation between Karaganda and Almaty with our Sukhoi Superjet SBJ for Chinese doctors to support their fight against the pandemic.
Do you expect to run more of these flights, and how does it work?
The 777-200-LR Crystal Skye was loaded in the cargo space only, but we are planning to increase the load volume by carrying more in the cabin, providing that the cabin will be well protected and of course that we respect all safety rules for cargo transportation.
Finally, once the skies will clear again, how do you prepare for the post-crisis?
We are confident that the situation will improve soon and the world leaders will fly again to connect the countries and the businesses and to support the post-crisis recovery. We are already preparing to be ready perform our core business services again.