By Sylvie Péron
With the number of business jets for sale at an all-time low, sourcing high quality pre-owned aircraft is certainly challenging in the current climate. With high demand and limited new options available, active buyers are now focusing on the pre-owned sector of our industry.
Global for sale inventory has dropped from 2,330 aircraft (10.5% of the entire business jet fleet in operation) in June 2020, to just over 800 as of today (late April) (or about 3.5% of the fleet). The last time the market experienced such low volumes was in November 1998. However, it's important to highlight that at this time, there were only 6,200 business jets in operation, compared to over 23,000 today.
"If we have to smooth out the average number of transactions over the first three quarters of 2020, we would be at about 150 sales/month, all models and categories combined," says Dominique Trinquet, Boutsen Aviation President. "In comparison, this average was substantially higher in 2021 with 250 sales/month over the same period. There are various reasons for this high level of activity, but the issue being raised today is the difficulty in finding aircraft for our customers. The lack of availability, the delay in new aircraft deliveries faced by many manufacturers, the uncertainties related to the post pandemic climate, as well as the current conflict between Russia and Ukraine, are all reasons that make the mission to source aircraft challenging."
Founder Thierry Boutsen adds: "It is now more than ever that the Boutsen Aviation network of aircraft owners, industry partners and contacts, built over the past 25 years has proven its market leading strength and allowed us to keep sourcing superb aircraft for our clients. The excellent reputation of the company and a great deployment of energy and connections have allowed us to keep our heads above water."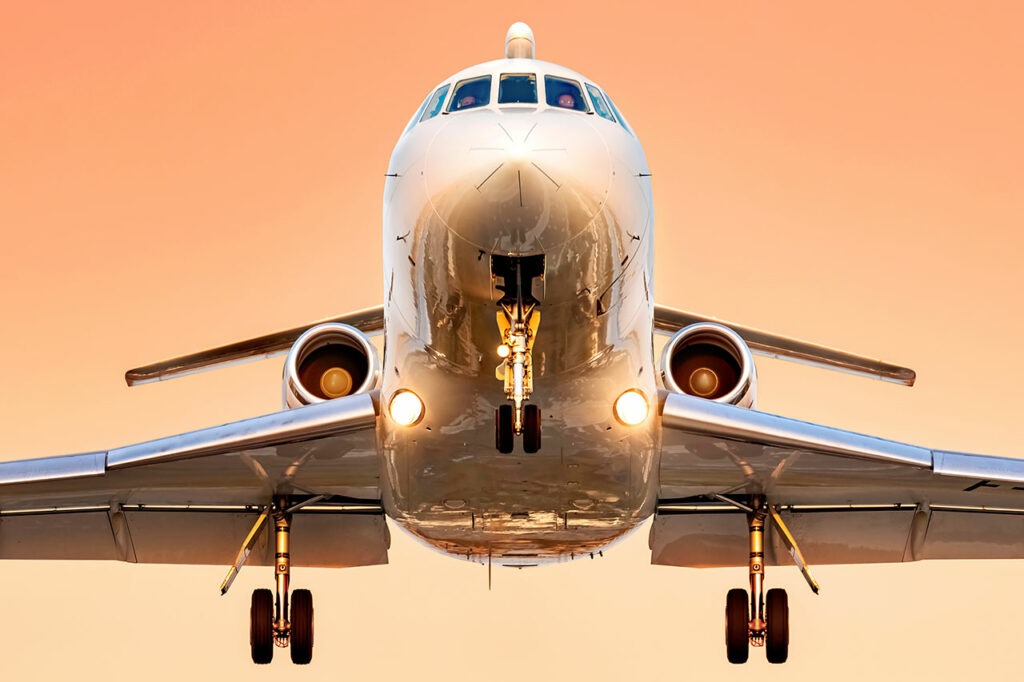 As explained by Aircraft Sales Director Switzerland & Eastern Europe Jean-Louis Cehovic: " I was recently contacted by an operator who had a customer looking to sell his aircraft. We provided him with an estimate value of the aircraft and once the seller remembered we dealt together in the past, he contracted with us. After the delivery of the aircraft, I assisted him to put it into operation and answer all his legitimate questions and concerns. Customers seem to appreciate our ability to foresee their post-transaction needs. Another example was this customer who was looking for an aircraft with a longer range. He had looked at range charts available on the web without taking into account statistical wind. He really appreciated that we advised him on the real world capability and thus he avoided a costly mistake by purchasing the wrong aircraft that could not fly to his intended destinations. Such cases are fundamental as they cement a long-term relationship with our clients."
The business aviation brokerage works in cycles totally out of brokers' control and only the most humble and customer-focused professionals sail through crises as they remain the trusted partners to go to in challenging times.
"As a result of global business jet activity experiencing impressive rebound growth after the pandemic, high demand across all segments from charter, fractional through to outright ownership, coupled with new aircraft availability remain to be limited. We are working with a wide range of buyers and sellers, from those who have recently started making use of private aviation and are moving from charter to ownership to those existing aircraft owners who lust for longer range and who have or are upgrading to a larger cabin aircraft such as a Falcon 7X or G650. Having asked our clients why they turned to Boutsen Aviation, all attributed our market knowledge, worldwide access and direct contact with owners of qualified on and off-market aircraft to be one of the many reasons they entrusted us," comments Sales Director for Northern Europe James Hughes.
By being pro-active and constantly monitoring the market, Boutsen Aviation were able to celebrate the sale of their 400th aircraft in early 2021. A symbolic milestone, especially as it was achieved in a very uncertain and particularly challenging environment. The team covers all areas of the globe, a great strength that allows customers to benefit from a significant network, the latest market data and quick responses to their inquiries.