By Sylvie Péron – © UAS International Trip Support
Founded in 2000 by Mohammed Al Husary, Omar Hosari, Mohsen Felo and Mike Mamoun Milli, UAS International Trip Support is a one-stop shop for all aviation needs, delivering customized flight support solutions to the global market. 
With global presence in 31 countries, its global network is constantly expanding to ensure clients get the best supervision and quality at every destination. Omar Hosari spoke to Ultimate Jet during a one-on-one meeting during EBACE2023, where the company held center stage at the Geneva conference center.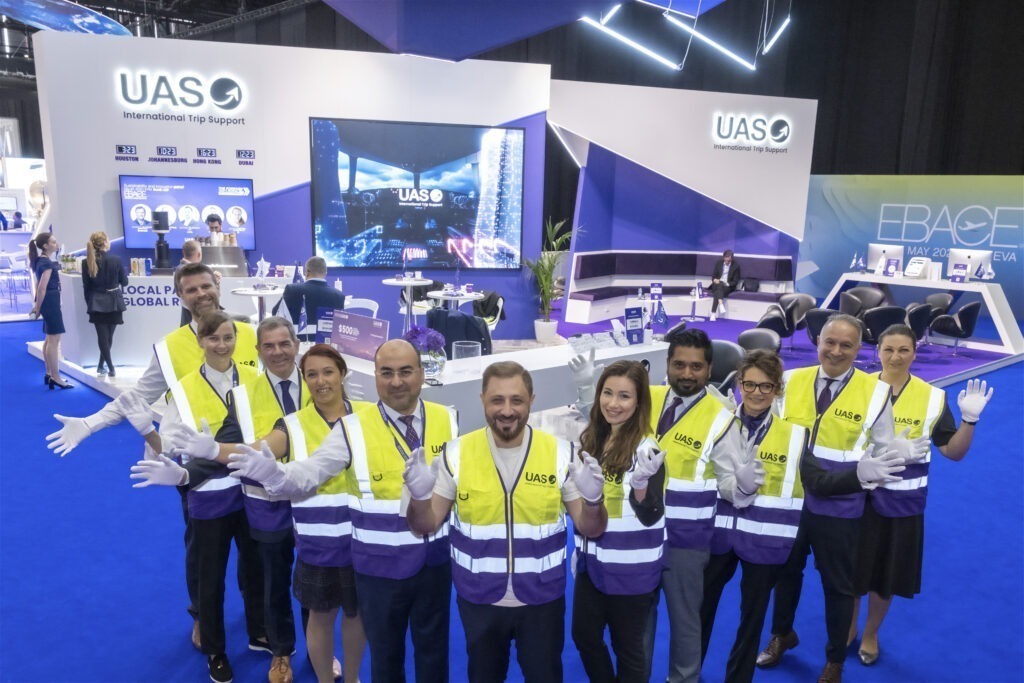 What prompted you to found UAS International Trip Support?
We wanted to establish a trip support solutions provider that could serve even the most remote destinations, which had never been reached before. Breaking from the constraints of traditional general aviation at the time, we recognized that the future relied on connectivity and we set about to ensure there were no boundaries to where we could take our clients. And that is what we have been making happen for our clients over the past 23 years.
What is your background in Business Aviation?
Business aviation has been my passion and professional pursuit since I was a youth. Inherited from my father Hisham, who was a key figure in the development of business aviation in the Middle East. 
What type of services do you provide at UAS?
UAS provides customized trip support solutions for trip support, executive travel, air charter, and advanced technology globally. Essentially, we are a one-stop shop for all aviation needs. This year, we will be adding additional sustainability and regulatory solutions to our offering. 
How are you expanding your presence worldwide? 
Currently, we have ground presence at more than 30 locations and are constantly investing in our global network so our clients receive the best supervision and quality at every destination. We are revolutionizing the international business flight user experience and a large part of this is our ability to deliver our white glove service standard no matter the location. 
Please tell us about your 'Unsung Heroes' team members?
Our Operations teams and supervisors on the ground are heroes at the coal face – managing challenges and supporting clients. A recent example is a client who operated into Southeast Asia. As soon as they arrived the aircraft was declared AOG (Aircraft on Ground). Since it was a military aircraft, the part needed to come from abroad. A week later, they were still struggling to repair the aircraft. Every single day our dedicated supervisor made the two-hour trip to the airport to support the crew and their team with whatever they needed. It didn't matter if there was hardly anything for her to do, just being visible and providing localized support is what demonstrates to our clients – they are our priority.
What is your client-base composed of? Are they essentially Middle Eastern customers?
No, this Is a misconception because UAS was founded in the Middle East.  UAS has clients all over the world. Heads of State, VVIPs, Fortune Global 500 companies, and business jet operators trust our services worldwide. Our continental headquarters in Houston, Johannesburg, Hong Kong, and Dubai, and regional offices in Beijing, Lagos, and Nairobi incorporate three 24/7 Operations teams serving the globe.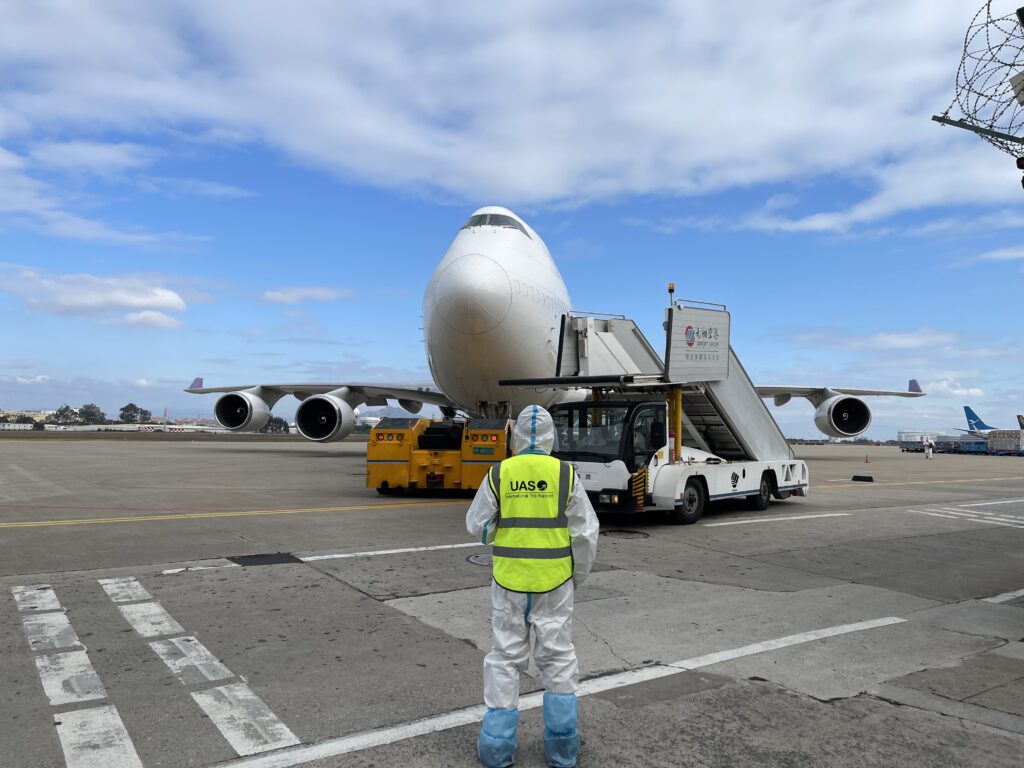 What type of game-changing technology solutions are you implementing?
Our most recent technology launch is UAS Global Trip Manager. It gives operators the power to manage all their trip-planning needs by delivering fast and efficient access to all trip details, from anywhere and at any time. They get real-time updates and information on all service requests globally and can submit trip requests quickly and easily. It's powerful and user-friendly; the feedback we are getting from users is extremely positive.
What territories do you expect to surge forward in the upcoming years?
In recent years we have concentrated on investing in strong regional expertise at various locations on the continent of Africa and in Greater China. These networks are now established and incredibly effective, offering unrivalled support to international operators flying to these locations. More recently, we have expanded our presence and added new locations in South America and Southeast Asia. Our focus is to continue to expand our ground presence and expand our network through strong partnerships at key locations.