By Sylvie Péron
Over 2,700 jets and turboprops are listed for sale today. Acting in the best interest of its clients for over twenty years, the entire sales team at Monaco-based Boutsen Aviation closely monitors the complex patterns and intricacies of the market's competitive environment. Benjamin Ribouleau, head of the market analysis department, explains how the brokerage company proceeds to define aircraft values.
Boutsen Aviation's expertise comes from the 390 aircraft transactions successfully managed in 24 years. An undeniable point raised over the years is that every transaction is unique. The countries, stakeholders, general terms & conditions always change from one transaction to another. This allows the management as well as the worldwide sales team to constantly refine their skills and be one step ahead. At the Monaco office, there is a market analysis department led by Benjamin Ribouleau. Aimed to further push the boundaries of market knowledge, it is at the starting point of many projects, has an intricate knowledge of all corporate aircraft models and constantly monitors the fluctuating trends affecting the value of these big birds. 
First and foremost, analyzing the value of an aircraft is essential before introducing it to the market. Future and current aircraft owners need to know and be aware of their aircraft's position in the market. Boutsen Aviation will then advocate the best strategy to sell at the best price and at the right time. Indeed, there are many markets that constitute a very competitive environment today, with over 2,700 jets and turboprops for sale – not including helicopters, as well as the many off-market opportunities, the proportion of which varies greatly from one market to another. Knowing the intricacies, its complex patterns and managing the information and tools available is a detailed job. It is in the spirit of striving for excellence that the company always stays on top of aircraft intelligence, to act in the best interests of the clients no matter what.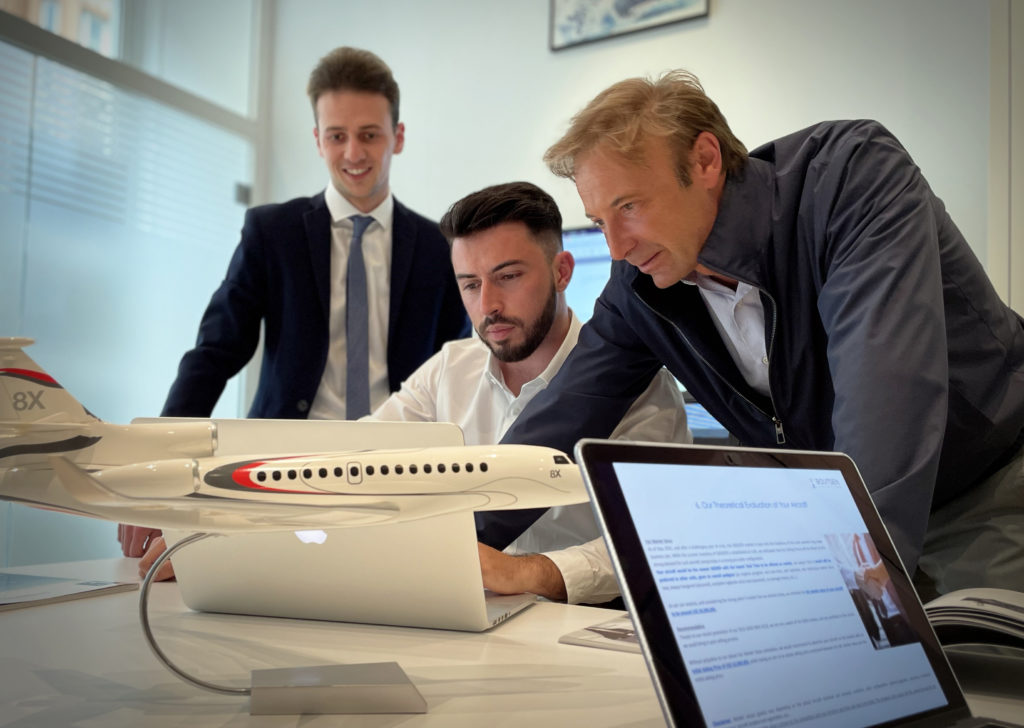 A day in the life of a market analysis specialist
"My day starts off like many others in an office setting," says Ribouleau. "Catching up with my emails, checking my calendar for the day (there is often a meeting there somewhere) and because it happens sometimes, grab a pastry from the kitchen to boost my energy!I peruse through the professional databases alerts I have set up in order to keep abreast of the latest happening events in the business aviation markets. We use many professional databases to keep us informed of the latest trends in broad strokes: which aircraft have officially entered the market, who is the contact point, what is the asking price, which aircraft has been sold, etc. This is where my networking comes in. I am in constant contact with other brokers, qualified maintenance staff, operators, pilots and private individuals, in order to exchange and communicate about the latest information that makes up this vast sector. Enough to give you a headache at first sight but I assert it is a very nice job as it is essential to be friendly and easygoing for creating good connections with key figures of the industry.We want to make sure our clients are given final reports that are 100% accurate, so we are constantly double (or triple!) checking each other's work. Depending on the stage of my report, my day could include tasks such as secondary research (which runs the whole gamut from reading business aviation articles to celebrity gossip magazines (Hey! We have to know what the trends are). Because our "motto" relates to excellence and efficiency, I must evaluate what is important and what is less so for a good analysis. Once all the information of the day is collected, I pull up my Excel spreadsheet and start modeling a variety of data points so that I can start to get a sense of how the market is going to be changing over the next few months, based on today's and previous months' records. One cannot say there is a day or night in this business: as we work internationally, we have to remain active whenever someone needs us. Working with people from Asia to America is probably the most exciting side of this job because this represents the challenge of answering to various client profiles providing 100% customized market analysis reports. As the day begins to wind down, I reach out to the team to see who needs support before the end of the day and I jump back into competitive intelligence. Supporting others is a part of my job description, but it is something that everyone makes a point to do here at Boutsen Aviation. We encourage collaboration and constant communication in order to make sure we get answers to our clients in the most efficient and appropriate way."
Market research is therefore carried out via a developed communication network and suitable work tools, allowing the company to have early access to the next moves of competitors and partners as soon as possible, in order to offer clients the finest analysis and generate future trends related to these statistics.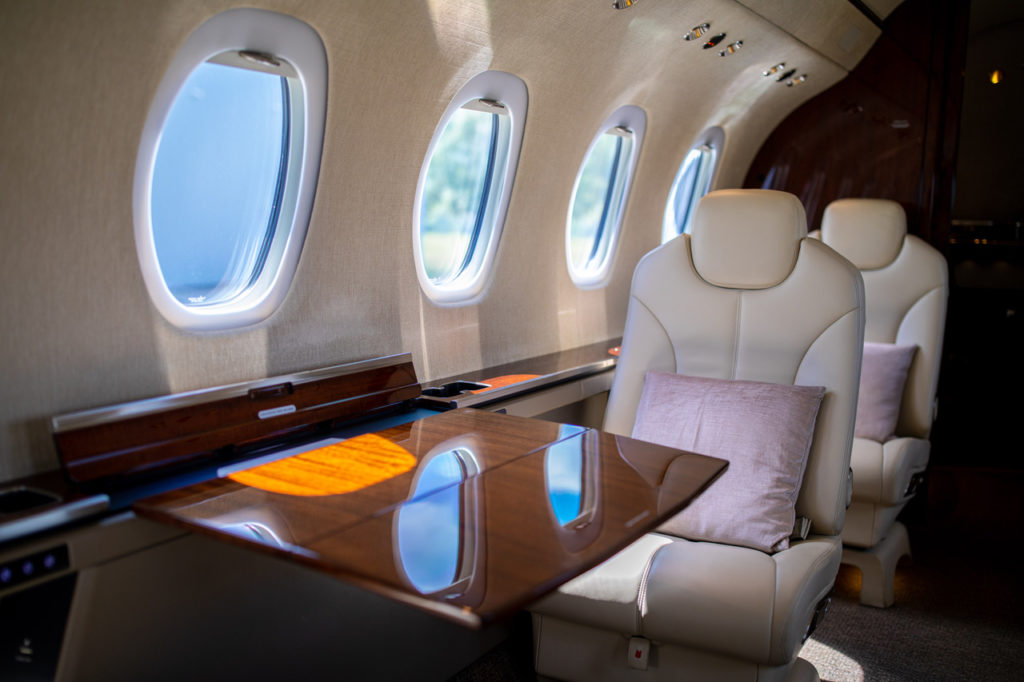 Current market conditions
Boutsen Aviation has been able to reassure and support its customers throughout the pandemic and economic crisis, as the company did in 2008. In these difficult times, market analysis requires a more refined focus. In order to be as close as possible to the reality regarding the consequences of the crisis on aircraft values, it seems essential to communicate with the professional network, maintenance centers on the front line, aircraft & helicopter owners, other brokers experiencing the same crisis and key actors who can help to widen the perception of financial consequences. The first months of lockdown have had a dramatic impact on business aviation activity: very few or no international flights allowed, a drastically reduced workforce in maintenance and production centers, major financial deficits within the majority of companies – all areas combined. This obviously induced drastic growth in inventories and limited alternatives to face distance barriers that were imposed for the worldwide population. On the one hand, the transition from Q2 to Q3 2020 impacted aircraft market values by unprecedented negative trends (down to -18%). The long-range aircraft segment is clearly more impacted than others mainly due to international restrictions. On the other hand, as observed through worldwide sales statistics over 2020, light & mid-size business jet markets remain strongly active. 
However, data of the fourth quarter once again showed high levels of activity in all markets combined, an on occasion more sales recorded than in previous years. However, such activity is mainly due to the fact that aircraft market values have suffered from drastic downtrends over the previous months, which brought many entry-level buyers to the market, looking for the best deal while offering the lowest offers. This quarter was the most active period of the past year, with motivated buyers but also sellers willing to get rid of their older aircraft and to upgrade into younger assets, also driven by tax incentives (especially in the U.S) and lower investment returns.