When the British government invited designs for a new National Flagship – a replacement for the former Royal Yacht Britannia – it was an opportunity for Vitruvius Yachts and its collaborative team, called Team FestivAl, to combine their considerable knowledge and experience to create something extraordinary – a new flagship designed for the people but fit for a king.
With the government deciding to halt the project, the team – whose vessel was shortlisted as a finalist in the design competition – is showcasing their previously confidential proposal.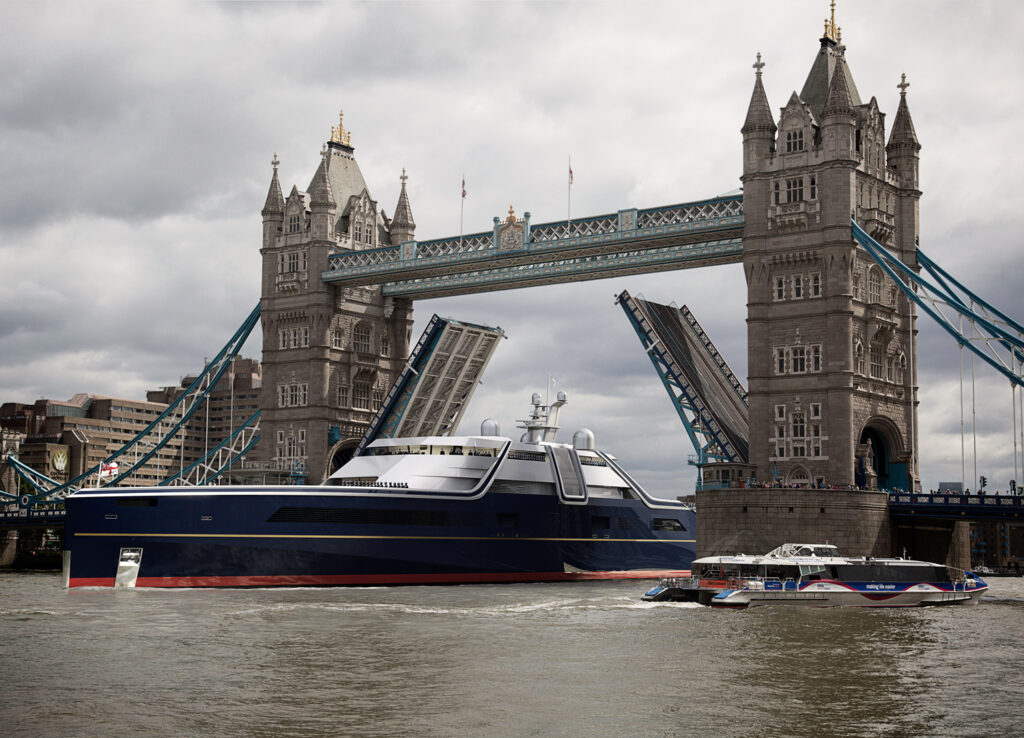 The design comes from Team FestivAl, a collaboration between London-based, studio Vitruvius Yachts, world-renowned architecture practice Zaha Hadid Architects, and aluminum ship and yacht specialists Ocea. Key features include a focus on sustainable power and propulsion, a highly efficient hull design to minimize fuel consumption and maximize opportunities for emerging green technologies to create a zero-carbon vessel, an interior based on recycled and recyclable materials, and a flexible deck and interior design that can switch between exhibition showcase or floating embassy with ease, suitable for everyone from VVIPs to schoolchildren and the disabled.
Spearheaded by Vitrivius Yachts' Philippe Briand – one of the world's leading yacht designers and a naval architect for both sail and motor yachts – Team FestivAl's National Flagship project draws on several cultural and societal cues, from innovation and sustainability to accessibility and inclusion, to represent the very best of British in design, manufacturing, craftsmanship and diversity.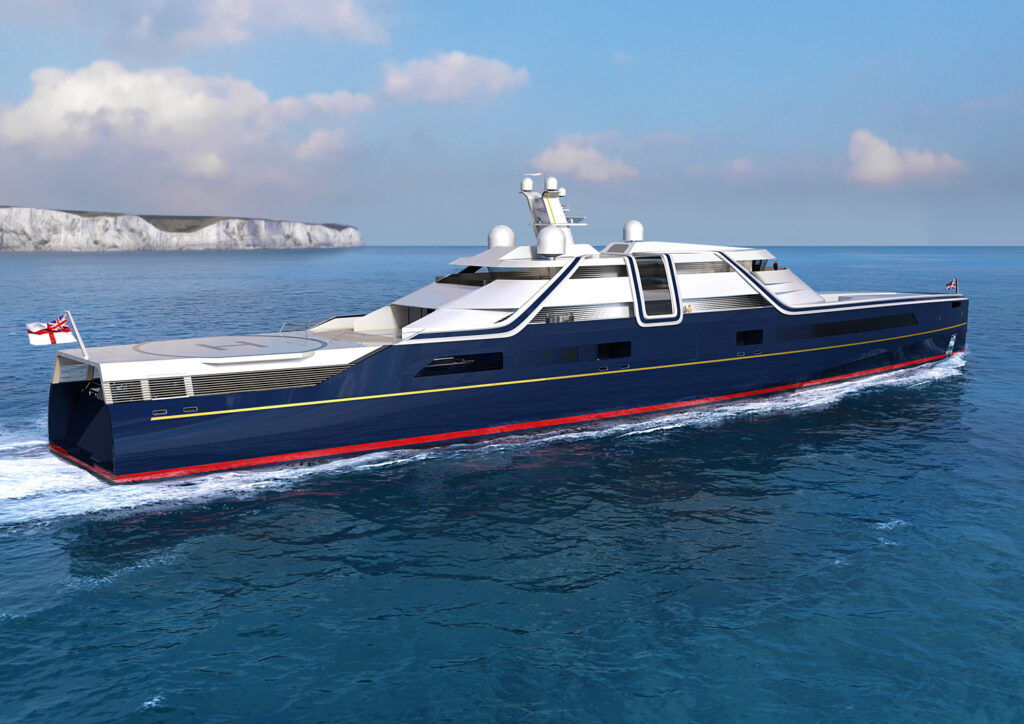 The technical elements of Team FestivAl's national flagship project center on sound naval architecture and clever superstructure design. The result is a 125-metre vessel that is both highly efficient in the water – with 30 percent less hydrodynamic drag than a conventional steel ship – and also in the air, with a drag coefficient of just 0.28, which is less than most cars.