A third Falcon 6X recently took flight and joined Dassault Aviation's flight test campaign, moving the new long-range extra widebody twin a step closer to anticipated certification in 2022. Falcon 6X s/n 003 is fitted with a full interior and will be used for cabin design validation. The aircraft completed a two-hour maiden flight from Dassault's Bordeaux-Mérignac final assembly plant to its Istres flight test facility on June 24, climbing to Flight Level 400 and accelerating to a cruise speed of Mach 0.85. 
The first 6X flew on March 10 and the second on April 30. The two test aircraft have accumulated more than 130 flight test hours, at a rate of two to three flights a week, and envelope expansion is now nearly complete. "This latest flight is yet another sign of the smooth progress we have been making with the 6X test program," said Eric Trappier, Chairman and CEO of Dassault Aviation. "We have been consistently impressed with the flight performance and handling of the 6X and the reliability of aircraft systems."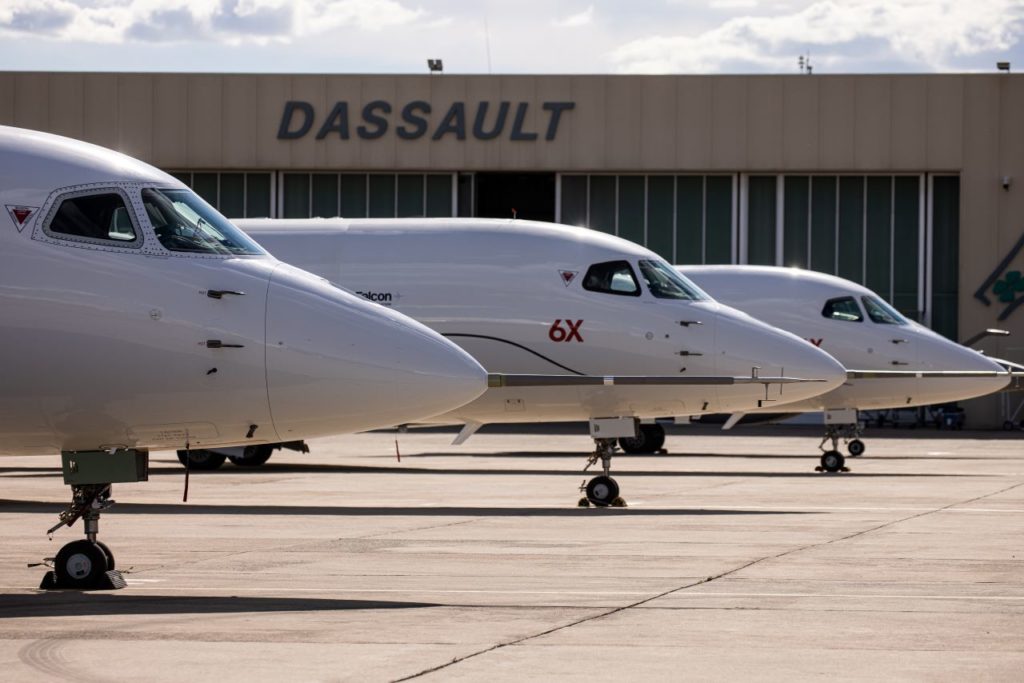 Aircraft no. 3 is outfitted with the Falcon 6X's award winning interior, including in-flight entertainment and communications systems. In addition to testing this equipment, the aircraft will be used to evaluate environmental features and temperature control and validate cabin acoustics systems, which alongside those on the ultra long-range Falcon 8X trijet are expected to be the industry reference.
"The 6X is shaping up to become one of our great success stories, a new benchmark in flying performance and comfort," Philippe Duchateau, Dassault's chief test pilot, said in a recent wrap-up of flight test activities. "It's a real joy to fly." 
A fourth aircraft will also be equipped with a full cabin interior, currently being installed in Mérignac. It will conduct a two-month global endurance flight campaign intended to ensure that all 6X systems are fully mature upon entry into service. Production of additional units is in full swing, with aircraft no. 10 scheduled to be on the final assembly line by beginning of July.