By Sylvie Peron 
A short 15-minute drive from Cannes-Mandelieu Airport, and 30 minutes away from Nice Côte d'Azur Airport, La Bastide Saint-Antoine, a Relais & Châteaux member, stands in a 10 ha – 25 acres park at the foothills of the city of Grasse, the capital of perfume, in the Alpes-Maritimes.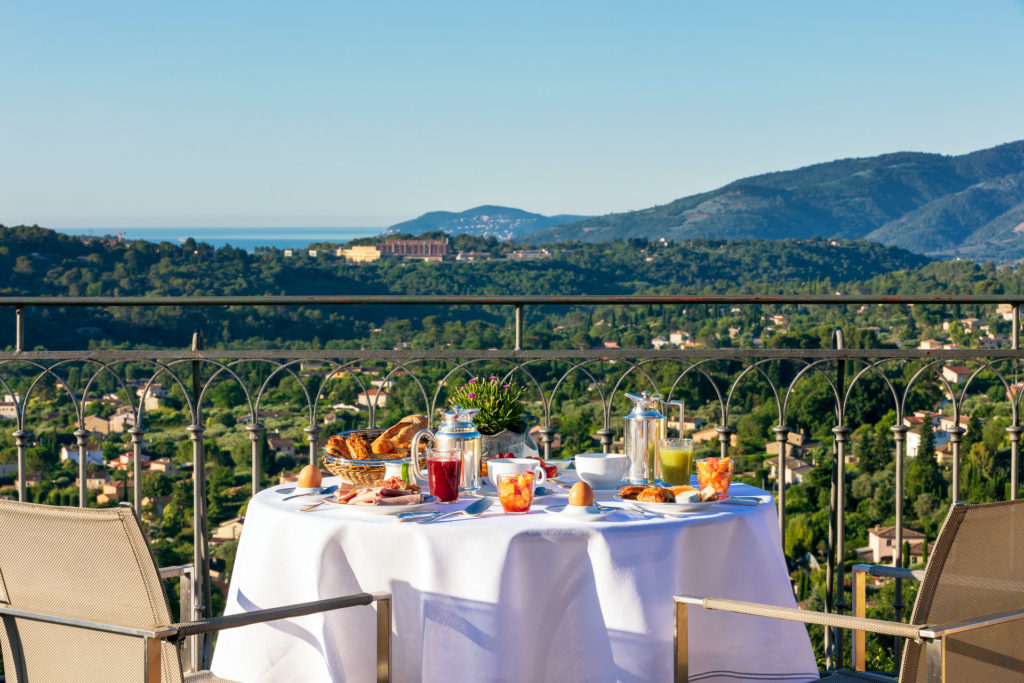 Chef Jacques Chibois acquired the property in 1996 and set out to bring a touch of luxury to the medieval town, whose fame was slightly tarnished. Some quarter century later, mission accomplished and then some!
The visionary entrepreneur not only put Grasse on the world's map for gourmet connoisseurs, but also contributed to the notoriety of the area, now labelled as a universal patrimony of humanity. Ambassadors to the Unesco hosted at the Bastide during their visit, were no doubt impressed by the culinary mastery using savoury local flavours.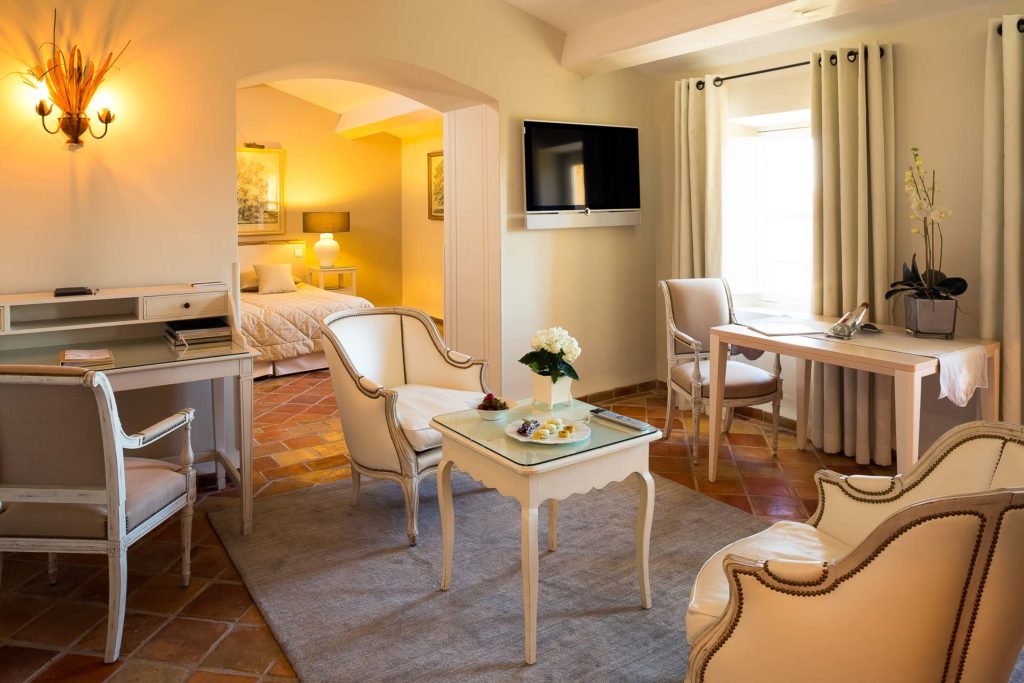 Limoges-born Chibois fell in love with the traditional 17th century Provençal manor house, a 'sleeping beauty' left too long to its own demise. An Epicurean visionary, the renowned Michelin-starred and Gault & Millau-toqued chef, member of Les Grandes Tables du monde, set out to rehabilitate the property. "Settling in Grasse was a true eye-opener," he said in a recent interview for Fragonard magazine. "It deeply changed my way of cooking. Some sensory sensibilities are specific to this area, to be found nowhere else!"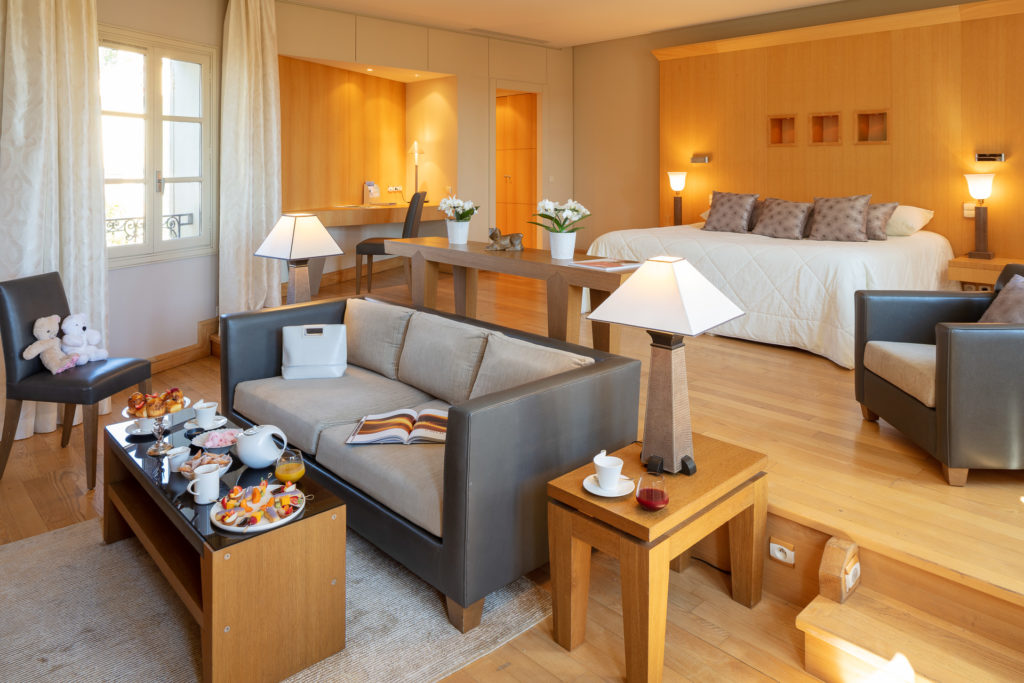 Over the years, the ancient olive grove featuring some 1400-year old trees was put back in production, giving each year hundreds of gallons of pure olive oil.
The property's beautifully landscaped grounds, with its well-groomed terraces scaling down the hill, retain the style and characteristics of traditional Grasse residences: pretty hillside pathways wind gently through terraced gardens, weaving between ancient olive trees. This scented refuge abundant with fragrant Mediterranean flora, offers breath-taking panoramic vistas across the distant hills and all the way to the sea.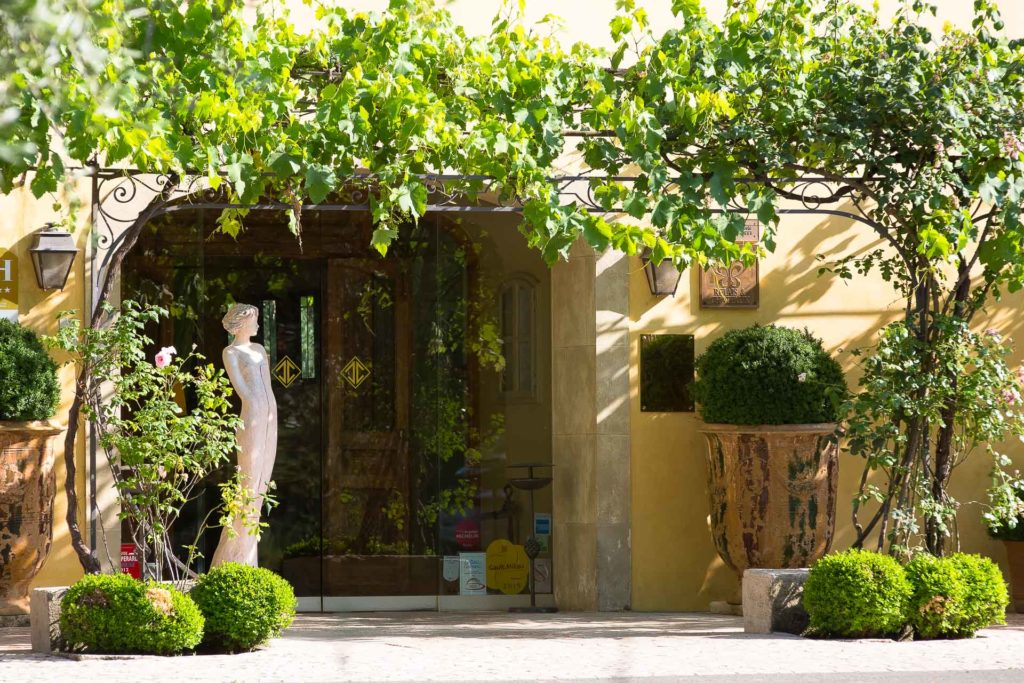 Hidden behind bushes of flowering laurels an enticing swimming pool and Jacuzzi allow for blissful relaxation.
A call for discovering the local area: Opio, Tanneron… the guest rooms and suites are named after the pretty villages surrounding Grasse.
The original building hosts 11 warm and cosy rooms decorated in classic Provençal style, while the adjacent building houses 5 more rooms and suites, some fitted with a Jacuzzi and decorated in a refined contemporary design. All rooms offer discrete luxury and elegant comfort. 
Chef Chibois' delicate and creative cuisine is prepared with a selection of sun-kissed seasonal ingredients, including herbs from the garden, and complemented by a well-stocked cellar featuring some 1600 wines.
On a sunny early summer afternoon, we were warmly welcomed by the friendly staff, and seated in the shade of delicate scented trees for a sumptuous three-course lunch prepared by Executive Chef Laurent Barberot. Starting with a cold soup of ancient tomatoes, baby octopus and red tuna in a vegetable minestrone with fine slices of summer truffle, followed by monk fish in olive oil with basil and fennel in sweet onions juice, green and white asparagus, the light yet copious meal included farm-raised 'pintade' in light mousseline with preserved lemons and fresh herbs, steamed mushrooms with nutty almonds. A dry, chilled white wine from nearby Var area was served with the first two courses, followed by a sumptuous sommelier-selected local red wine. 
Dessert came as peaches in two colours, both fresh and stewed with a toasted bread scented with Grasse brewed beer, and citrus from the garden. A final touch of coffee and 'frivolités' concluded one of the finest meals ever enjoyed in this serene environment. La Bastide Saint-Antoine is the ideal setting to celebrate special occasions, as well as for business and professional events in dedicated rooms. It is simply one of the most beautiful locations to enjoy a private moment on the French Riviera.