Organized by Yacht Club de Monaco partnered with Bluewater, the Superyacht Chef Competition returns for a fourth year. Held under the aegis of YCM's La Belle Classe Academy training center, the culinary par excellence competition aims to put the spotlight on gourmet cuisine at sea as being another facet of yachting professions. New criteria for 2023 are set to spice up the contest. 
"This event is very much in line with our ambition to position Monaco as a center of excellence in the Luxury Yacht sector, especially the professions involved, while respecting values of the Monaco, Capital of Advanced Yachting approach," says Yacht Club de Monaco General Secretary Bernard d'Alessandri.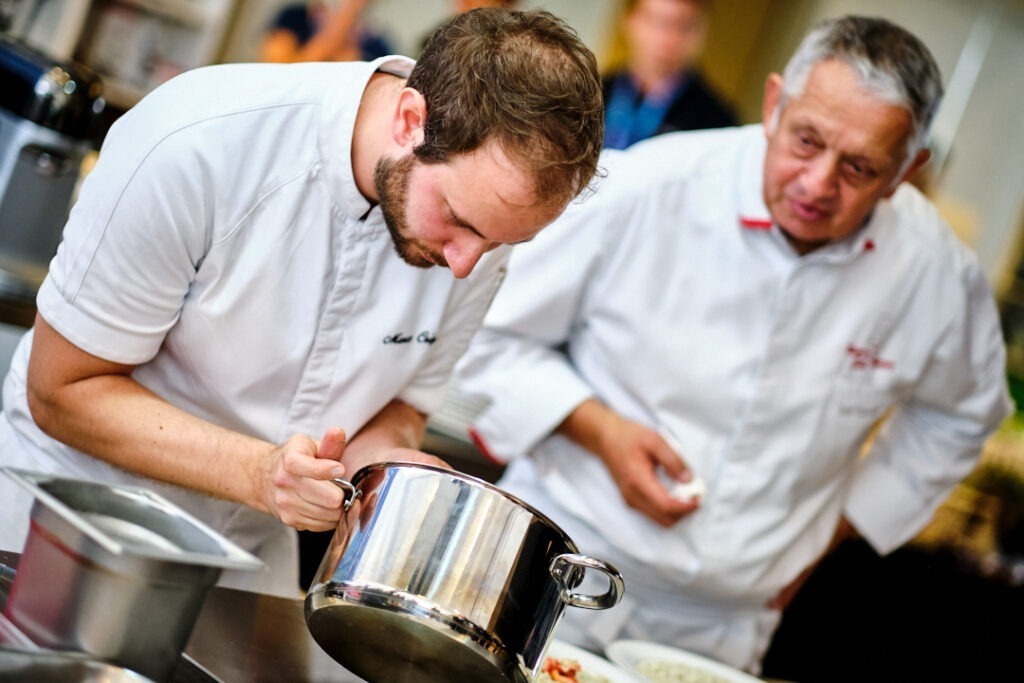 Star-studded jury :
Organizers have unveiled the name of the person who will chair the Jury of experts in 2023. He is two- time three Michelin star chef Yannick Alléno, considered by many to be one of the world's greatest chefs, with a strong focus on French cuisine and its heritage. He is also globally recognized for master-minding Modern Cuisine, a movement he initiated in 2013. The 4th Superyacht Chef Competition vintage looks set to surprise eyes and taste-buds again. Supervised by Joël Garault, President of Goûts et Saveurs, the professionals coming to judge the dishes include Chef Nicolas Petit (M/Y Latitude), winner in 2022, Chef Benoît Nicolas, 'Meilleur Ouvrier de France' 2015 in the gastronomic cuisine category, and Chef Cristina Bowerman, traditional Italian cuisine specialist influenced by her many experiences abroad. 
This year again, for the second time running, the nine superyacht chefs have to comply with anti-waste criteria requiring contestants to use every single ingredient in the mystery basket or receive a penalty, applied in accordance with an external scoring grid. British Chef Duncan Biggs who officiates on superyachts will be in charge of this aspect of the competition.