By Fred Vergnères
After having extended its coverage in the maritime domain and RV, Space X, Elon Musk's company unveiled on October 19, during the NBAA Convention at Orlando, its intentions to extend its satellite internet offer to the aviation sector and more particularly to business aviation by launching Starlink Aviation.
According to the first information available on Starlink's website, the operator should start delivering the first terminals by 2023, with a reservation payment of $5,000.
Each terminal will be able to provide up to 350 Mbps in Wi-Fi, according to the manufacturer "with latency as low as 20 ms, passengers can engage in activities previously not functional in flight, including video calls, online gaming, virtual private networks and other high data rate activities".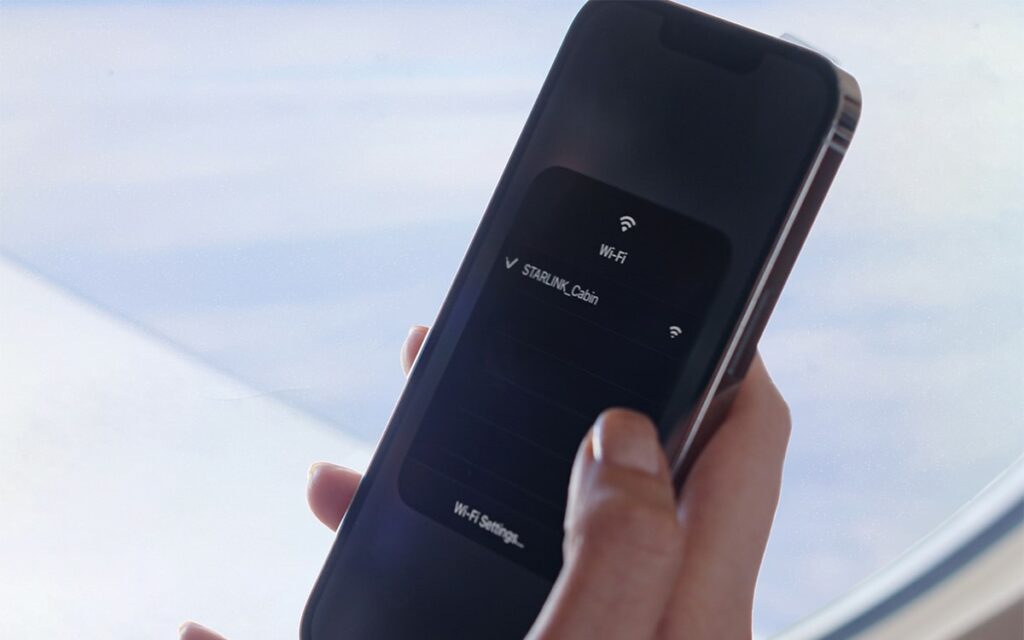 Starlink will charge customers seeking high-speed Internet on private jets between $12,500 and $25,000 per month for the service, in addition to the $150,000 cost of the aircraft antenna.
The arrival of this new offering in the business aviation sector could bring down the market in the sector, which is dominated by companies like Inmarsat and rival ViaSat, which are planning to merge.