This Spring, a magnificent tiara passed down through generations of the Royal family of Italy will star as a highlight of Sotheby's flagship "Magnificent Jewels and Noble Jewels" auction in Geneva on 11 May. Steeped in the rich history of the House of Savoy, among the world's oldest royal families, the jewel in natural pearls and diamonds is one of the most important tiaras to appear on the market in recent years and will be offered with an estimate of $1-1.5 million. 
A Wedding Present
Dating to the second half of the 19th century, the tiara hails an extraordinary provenance, having belonged to two Royal Collections of Europe. Likely to have been presented to Maria Vittoria dal Pozzo as a wedding gift on the occasion of her marriage to Amadeo I of Savoy, Duke of Aoste, later King of Spain (1870- 1873) in 1867, the tiara, which has remained with the family for over 150 years, is believed to have been created by Musy Padre e Figli – Court Jeweller of Turin, and one of the oldest goldsmiths in Europe. Composed of graduated scroll motifs set with cushion- shaped, circular- and single-cut diamonds, framing eleven slightly baroque drop-shaped natural pearls, the jewel has more recently been seen worn as an elegant necklace.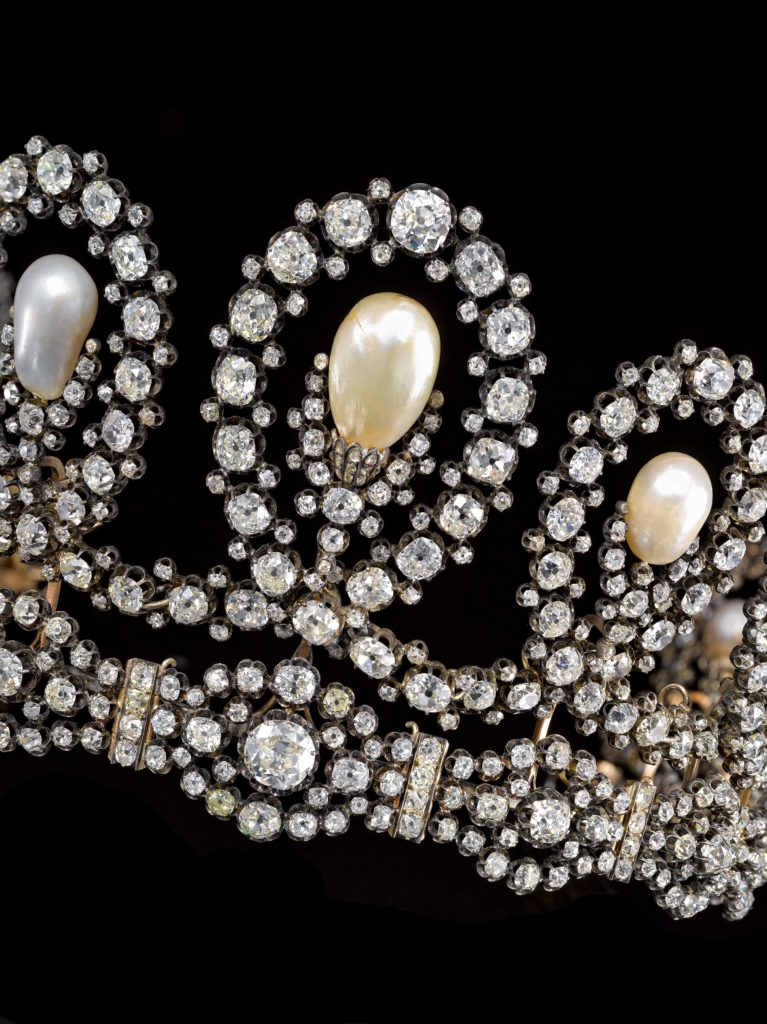 A symbol of wealth and status since time immemorial because of their great beauty and rarity, natural pearls were prized by the royal families of Europe in the 18th and 19th centuries and considered equally if not rarer than diamonds. Today, natural pearls with royal and aristocratic provenance haven't lost their luster, with an ever- growing number of collectors around the world.
This important piece comes to the market at a time of unprecedented global demand for antique tiaras, fuelled by a growing appreciation of tiaras as pieces of history and works of art, but also by the various high-profile royal weddings of recent years and the return of ornamental headpieces to fashion. In the past decade, tiaras have set landmark prices at auction.