By Sylvie Peron
Since the unexpected passing of Aviation Partners,Inc ( API) Founder Joe Clark, in March 2020, Gary Dunn has been responsible for rolling out virtually all new products.
It's been over a year since you took over as API's President. How did the transition go for you and the company?
First, I'd like to say that I was both humbled and honored that the Aviation Partners' board chose me to lead the company after founder Joe Clark's unexpected passing on March 30, 2020. My promotion was very bittersweet given the circumstances that led to it. I can't think of many people I respected, admired and loved more than Joe.
I found my new leadership role daunting at first. Not only was there the tremendous responsibility of running the world-class company that Joe built, but I was handed the reins just as our industry – and the world – abruptly shut down in response to the COVID-19 pandemic.
Losing Joe was a great shock to the industry in general, and to the Aviation Partners' team in particular. Most of us have been with the company for at least a decade. I am blessed to be surrounded by a fantastic team and enjoy excellent relationships with myriad installation partners, vendors and customers. While those early months of transition were difficult, our team addressed each day and each new challenge, with a "What would Joe do?" attitude. That served us well.
The passing of a legend and a global pandemic toughened our team and brought us closer. By August/September, every day became better.
Founder Joe Clark believed aviation could be a model for green innovation. How are you applying that credo to the business?
Joe always said, "Anything you can do to enhance the value of an aircraft by improving its performance is a wise investment." Of course, that was long before the industry also recognized the value of reducing the environmental impact of aircraft operations.
To date, Aviation Partners' designed Winglets, flying on approximately 10,000 business and commercial aircraft, are estimated to have saved over 12 billion gallons of jet fuel, with a corresponding reduction in CO2 of around 130 million tons. Joe was tremendously proud of those kinds of statistics. While we have always communicated that the addition of Blended Winglets will enable more efficient operations, longer range and reduced fuel burn, we want the world to know that we can make a profound difference in reducing aircraft greenhouse gas emissions.
Long before there was widespread concern about business aviation's environmental impact, our Winglets were helping fix the problem. As the industry continues to develop alternatives such as electric airplanes, and increase availability of SAF, expect to hear more from Aviation Partners regarding ways to reduce carbon emissions on every flight today.
Did the COVID-19 pandemic affect your business and how different are things now, if at all?
COVID-19 negatively affected our business in the early days of the pandemic. For the first few months, it was eerily quiet. Potential customers simply weren't making purchasing decisions.
We had to learn, like many other companies, how to work remotely for a period of time. As a company that had always attended a significant number of tradeshows and other industry events, the empty travel calendar took some getting used to.
Thankfully, as utilization started to return and aircraft resale activity bounced back during the summer, we started to see a significant increase in interest and, eventually, Winglet sales. Despite the initial pandemic-driven uncertainty in the industry, we had our best Q4 ever. That trend has continued into 2021.
Aviation Partners was a member of several Washington Companies, what are your relationships with the board of directors?
Short answer: Great. I have easy access to, and regular conversations with board members. I've known them for many years, although while Joe was around my interaction was largely during scheduled board meetings. Our board meetings have not been face-to-face during COVID plus none of the board members are physically at Aviation Partners' Seattle headquarters. I'm eager to meet in person again once we can safely do that.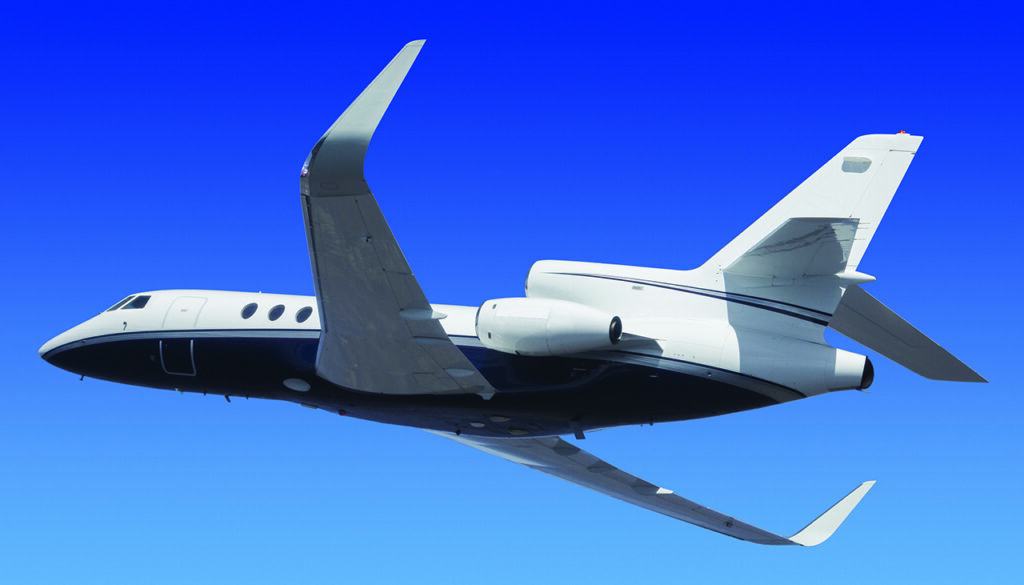 Aviation Partners is known for its tradition of innovation and excellence. What new innovations are in the pipeline?
I cannot publicly discuss anything now, but our legacy of innovation continues. Things are in the works. Just as when Joe was at the helm, we continually study potential Winglet retrofit programs and investigate other non-Winglet technologies that can improve efficiency and productivity in business aviation.
Digital winglets: Please tell us more about the real-time data-analytics service APiJet, the joint venture with iJet Technologies.
Prior to his passing, Joe Clark was instrumental in expanding Aviation Partners' involvement in other fuel savings technologies. Notably, the company APiJET was formed in 2018 as the merger between Aviation Partners and iJet Technologies, a real-time, onboard, data analytics company whose lead product is Digital Winglets.
Digital Winglets offers a flight optimization software solution for commercial airliners that fuses real-time aircraft data with a genetic algorithm. Pilots are subsequently presented route recommendations that produce fuel and time savings on their EFBs while accounting for a variety of factors including traffic, airspace, weather and current aircraft telemetry.
APiJET has accumulated significant experience with this solution, uncovering fuel savings that exceed 5% on some flights. Digital Winglets is part of a larger real-time data analytics product family offered by APiJET that are designed to uncover valuable in-the-moment insights around aircraft operations when action can be taken to harness value.
Philanthropy: Has API been able to continue Joe Clark's high-dollar philanthropy, and how?
Joe's personal philanthropy was significant and far-reaching. Aviation Partners continues to support various aviation-related organizations and causes, but Joe's legacy goes far beyond that. The largest beneficiary of his estate is his foundation, which supports aviation-focused charities.
On a more personal level, how did Joe's sudden passing last year affect your private life?
I'm extremely fortunate to have worked for Joe since 1996. He was both boss and mentor. In recent years, he also became a close friend. We spoke frequently on many subjects both professionally and personally, not just the business of Winglets.
Joe's death was, to be quite honest, the most difficult loss I have experienced since the passing of my mother. I still sometimes find myself expecting him to walk into the office, email me a to-do list from the other side of the world, or text message a thumbs-up emoji whenever we close a Winglet sale. He was a big-personality entrepreneur who dreamed big. His love for people as well as aviation meant he could rally the talent needed to make the impossible happen. His lessons live on. Each day takes on greater meaning. We're here to do good things – maybe even great things ­– one day at a time, with humility and with heart.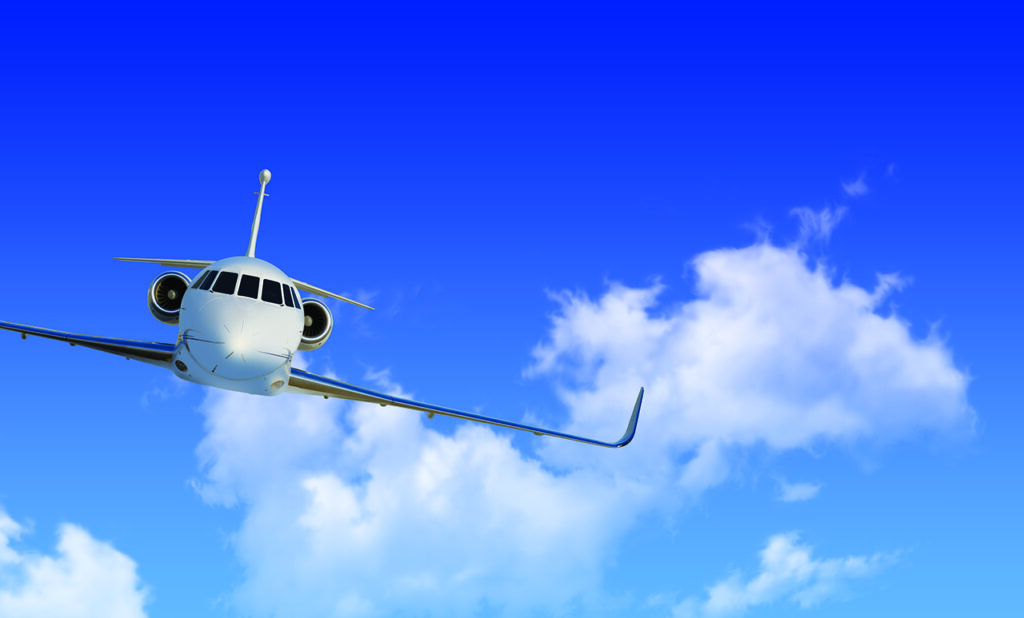 What is your vision of the market post-pandemic?
Utilization among existing owners and operators is up; and the resale market, driven to a large degree by the sheer number of new users turning to corporate or private jets, has been climbing since early in the pandemic. All indications are these trends will continue.
A significant number of Aviation Partners' Winglet sales occur during a change in ownership, so this historic aircraft resale activity is, and continues to be, great for us. The biggest issue, and it's not really something we've had to worry about in the past, is having clients ready to buy Winglets for an aircraft they haven't found yet.
I'm not quite sure what post-pandemic even means any more, but "ongoing" pandemic seems to be a pretty good period for business aviation.
Is there anything else you'd like to add?
Yes, a big thank you and congratulations to Ed Bolen and the team at NBAA for their commitment to getting BACE back on the calendar this year. It's been a long time coming and I couldn't wait to reconnect with industry friends and peers, as well as see new faces, in October.  
Business aviation is a truly resilient industry, but more importantly we have too many great people, stories to tell, and products to showcase to keep doing this from our dining room tables and basement offices.