By Sylvie Péron
JetHQ's President EMEA Rebecca Johnson grew up in a residential airpark estate in California. We first met when she was a young demonstration pilot flying all over the world as part of Hawker Beechcraft. As a corporate pilot, she flew various VIPs to their global business destinations. She's been in charge of Gulfstream's sales territory in southern Europe.
With her varied experiences and deep outdoors passion, Rebecca has flown far and raced hard, both in cycling and triathlon. She doesn't sit still for long. Her home in Switzerland serves as an excellent base for monitoring the continents large aviation community and scenic bicycle rides through the mountains. Knowing the industry well, she carves out an inside path to JetHQ's next prospect. 
Your background in business aviation is quite impressive! What made you decide to join JetHQ?
Aviation is unique and I absolutely love the industry. I enjoy international transactions and the variety of clients that the brokerage world has to offer. Our transactions can be challenging with the various culture differences, country regulations and expectations of buyers and sellers.
JetHQ as a company is made up of the most synergistic people I have ever had the privilege of working with. We are a very tight knit organization with exceptional leadership. It is honestly a real pleasure to work with each and every person on our team. People often ask me what makes our company different and I would say it is 3 things:
(1) First and foremost, and most importantly it is our team, (2) we tackle the challenging transactions that many shy away from, (3) our experience. I have learned that the word 'experience' really does have a much deeper meaning in the aircraft brokerage arena.
You just delivered 4 aircraft last month. In your position of President of Sales, EMEA, how do you organize your workload?
The workload can be challenging at times, especially now with so many transactions. I do have a system, which comes from the Tony Robbins Business Mastery course, it's called RPM (Rapid Planning Method).
I have also learned to be more productive with my phone calls and meetings by clearly outlining and writing down the outcomes needed prior to getting on the phone or walking into a room. It helps to keep conversations on track, make the best use of time, and not miss any key points. Planning is key, at least to start with. One can then amend the plan as necessary. "Fail to plan and plan to fail" is my moto.
Having been a demo pilot for Hawker Beechcraft as well as a G550 private pilot, what do you consider essential qualities to be a good broker?
My background certainly helps. I would say some kind of experience in aviation always helps in the brokerage world whether that be from a technical background or flying / operations background. I do utilize my knowledge and experience every day.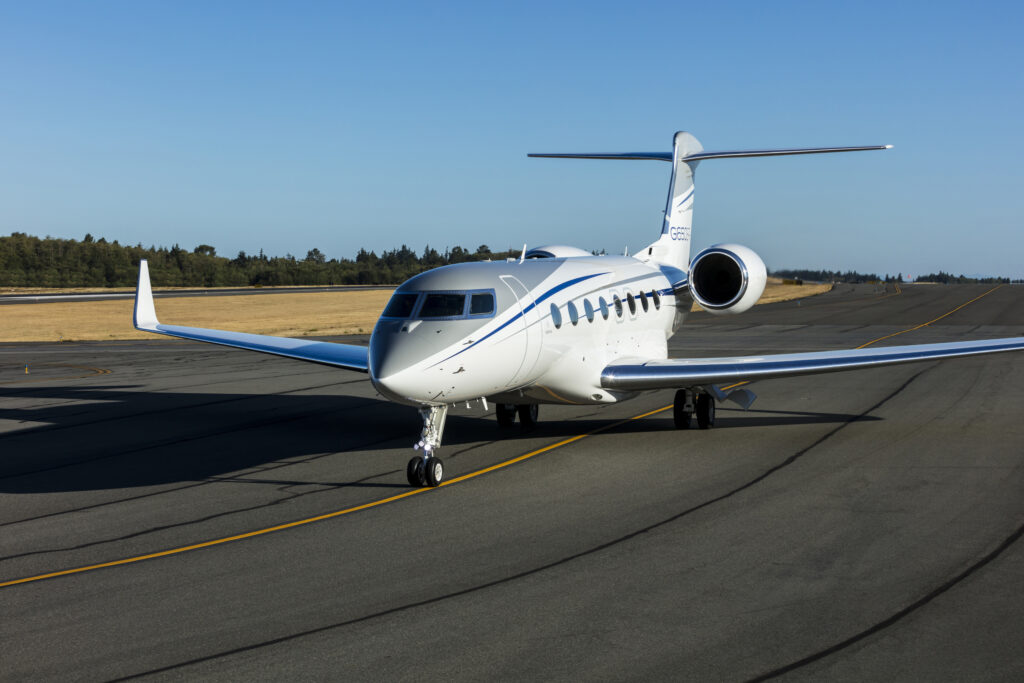 You have been in the aviation business for a while, what are the major changes you are seeing in the industry?
Private aviation showed its power and capabilities over the past year. Companies and organizations realized that private flight was the only way to fly smartly, reducing health exposure for VIPs and leadership. At the height of the pandemic, private aviation served as rescue options for people stranded outside of their home areas, or their families. It clearly showed the commercial airline structure – no matter how exclusive a category one puts themselves in – could not be depended upon in times of emergency or even months at a time.
The past year showed the importance of having partners you can trust. When everything stopped and markets changed, JetHQ was flexible in finding options for clients. That also meant giving clients the option to trade in their aircraft, either to downsize or step up.
It was not the time to go into marketplace without guidance. As the large cabin jets became less desirable, our experts quickly pivoted to finding light jets and turboprops that could handle the regional travel capabilities needed with international travel demand slowing down. We had the experience and expertise in this market segment to support this demand.
How, if at all, did the global pandemic affect your business? What has changed in the way you deal with clients?
COVID-19 has been a challenge in terms of logistics, but it has also opened opportunities to new buyers, as well as underserved markets, specifically in Africa. We have been able to demonstrate our strengths as an international company with worldwide offices.
First-time buyers have entered the market after discovering the value of private aviation under travel restrictions and concerns for health and safety. This group needs the expertise that only seasoned aviation professionals can provide. Our experienced team can guide them through the complicated process and advise them on tax implications, as well as finding the right-size fit for their aircraft needs.
We learned how to get creative in buying and selling aircraft. Given that our team and our clients are all over the world, it became harder to connect with one another physically, and especially to get aircraft in front of buyers before a deal could be completed. We became adept at demonstrating features virtually to buyers, whether that was through a tablet-tour of an interior, or a cockpit inspection for pilots, "seeing" the avionics and controls.
We also excelled at taking our local knowledge and utilizing that to maximum advantage for clients. Other brokers, who lacked our resources or connections, just weren't able to finalize deals that we could. Or navigate local regulatory red tape that our country-based experts could.
Are you seeing a surge of sales in EMEA?
The demand is absolutely there, but it's difficult for everyone to get the inventory necessary to fulfill that. So going to new lengths to get aircraft to prospects and buyers has been extremely important.
In the past year, we created an Africa sales division and established an office in Egypt shortly thereafter. From our Dubai-based office, we enhanced other services throughout Africa. Being able to get to and from these markets quickly has made a difference to our clients.
JetHQ has the resources and connections to make transactions easy for clients. That included having a pilot and technician in the country or region to assist after a deal was done. We took the opportunity to serve customers and areas that other companies just weren't able to.
In Côte d'Ivoire, our associate Kani Saritas carried through a transaction that reflected the range of services JetHQ has to offer. He assisted the country's Air Force in finding and purchasing a Gulfstream G450 that was being flown in from Latvia. Before the aircraft was placed in service for the country's VIP travel, it was refurbished with new interiors and livery, completed by JetHQ-affiliated partners. The company's legal and maintenance team also assisted on moving forward this multi-national transaction.
We worked with in-country brokers in places such as South Africa to partner with details. As a whole, the region has seen growth in midsize and super-midsize jet sectors. We also assisted customers in fleet management and aircraft sales, leveraging market data analysis to locate global buyers, allowing customers to maximize their investment for aircraft that is no longer needed.
We've provided 24/7 assistance to clients in Turkey and the Middle East, scouring Europe for the right aircraft to fit their needs. Having connections in the U.K. or Switzerland might open up a possible sale in Dubai. It's the advantage of a truly global company with a dedicated team of brokers.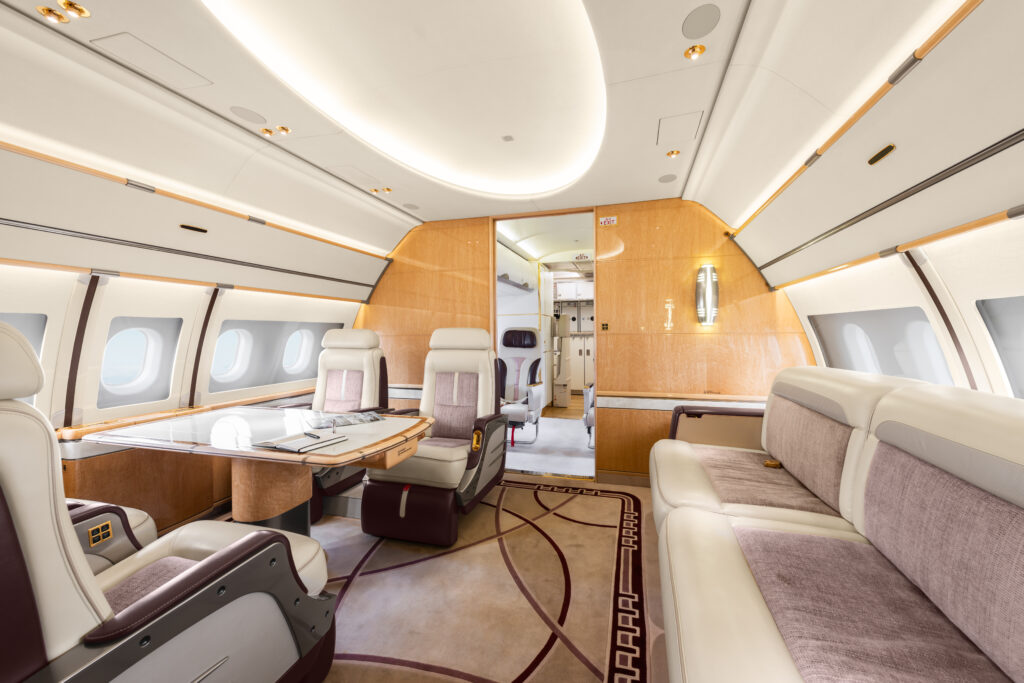 Looking forward, what is your vision of the future?
We expect the pre-owned market to continue to grow as clients take the lessons learned from the pandemic and secure their own private aviation solutions. We hope that current owners take advantage of this demand and enter their aircraft into the market.
With a high level of service and aircraft acumen, our team can advise these current owners and find qualified buyers for their aircraft that will benefit them in the long run.
On a more personal level, how do you manage your private life, having so many responsibilities?
We touched a bit on how I organize myself earlier. Planning my personal life is also important to me. Many people know that my partner and I are keen cyclists. Our sports goals are always clearly outlined and factored into the day. Conferences are something I put on my schedule in advance. However, our holidays are definitely last minute. Too often in aviation things change and a well-planned holiday needs to be skipped or interrupted so we have just found that last minute holidays are a better option for us. Fortunately, my partner is very flexible.
Is NBAA in Las Vegas this October a show you're likely to attend and why?
JetHQ will have various personnel attend NBAA although we will not exhibit. At the moment I personally have two brand new buyers who would like to attend depending on the US entry restrictions for Schengen passport holders.
NBAA is a great place for new buyers to have a look at various model aircraft. During the pandemic it has been a challenge to find opportunities for buyers to compare models side by side. We do comparisons on paper and many virtual viewings, however, these just are not the same as being able to touch and feel the aircraft. With the surge of new first time buyers I hope it's a chance for NBAA to attract more end-users in addition to being an industry-networking event.
Will you be attending the Monaco Yacht Show in September?
Yes, of course!  It is a fabulous event, which I quite enjoy.