140 years after the launch of its first luxury trains, the Orient Express legend continues with the unveiling of the world's largest sailing ship, Orient Express Silenseas, due to set sail in 2026.
"This exceptional sailing yacht will offer unparalleled service and refined design spaces, reminiscent of the golden age of mythical cruises. Innovation is at the heart of this ultra-modern ship that will revolutionize the maritime world with new technology to meet today's sustainability challenges," said Sébastien Bazin, Chairman and CEO, Accor.
"With a signed letter of intent to order two ships, Chantiers de l'Atlantique is proud to herald a new era in the shipbuilding industry with Silenseas. This concept, born in our design offices in 2018, is the quintessence of our savoir-faire in the fields of naval architecture, the construction of sophisticated hulls, as well as the design of luxurious spaces. In addition, the installation of three SolidSail rigs, a revolutionary 1,500-square-meter unit wind propulsion system, for which we have developed and tested a first prototype, will contribute significantly to the propulsion of the ship. Combined with a hybrid propulsion system running on liquefied natural gas (LNG), Silenseas will thus become the ship of reference in terms of environmentally-friendly operation and design," said Laurent Castaing, Managing Director, Chantiers de l'Atlantique.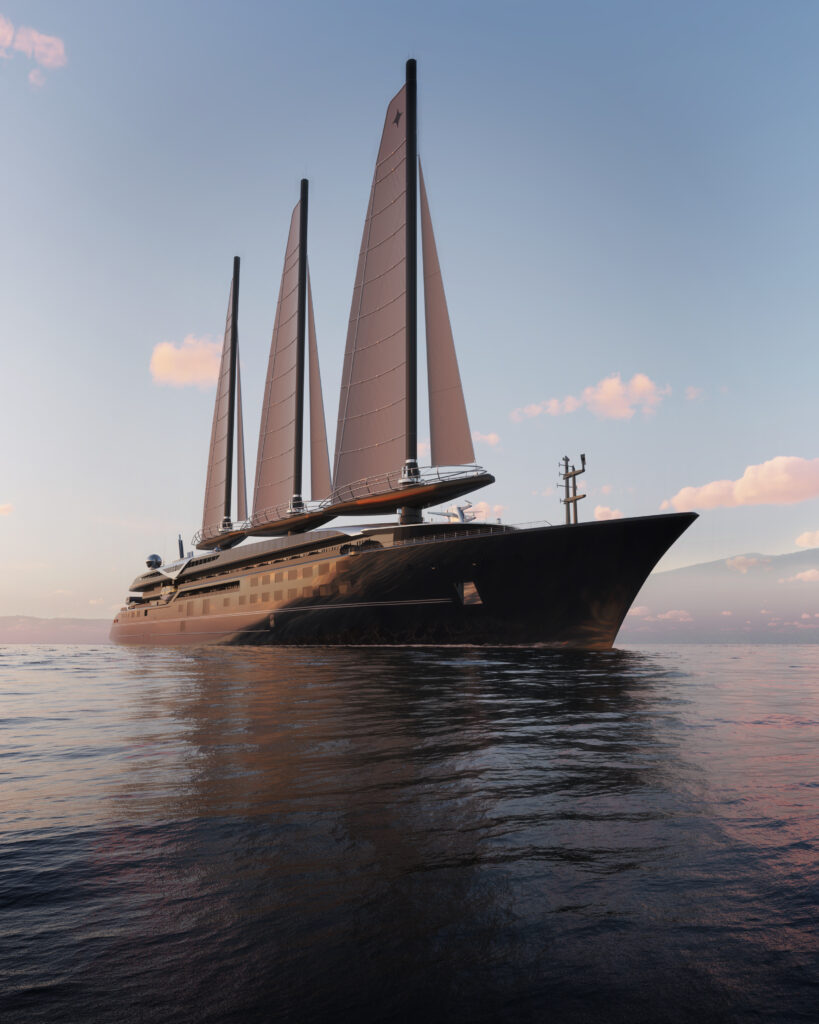 A 220-meter-long ocean treasure with a tonnage of 22,300 UMS, Orient Express Silenseas will feature 54 Suites, including a monumental Presidential Suite with its private terrace, two swimming pools including a lap pool, two restaurants and a speakeasy bar.
Maxime d'Angeac will design the interior layout and decor and Nantes-based design company Stirling Design International will handle the exterior architecture. Hetland Maritime also assisted Accor in creating the project and in the ongoing discussions with Chantiers de l'Atlantique. The entire project will be financed up to 70-80% by commercial banks, with the remainder provided by a consortium of equity partners in which Accor will have a minority stake.