By Sylvie Peron
All through February, Chef Franques from renowned La Tour d'Argent in Paris will present his savoir-faire and French know how, welcoming guests at Ikarus Restaurant in Hangar-7, in Salzburg Airport, Austria.
Located in the heart of the airport, housing the Flying Bull's fleet of vintage historical aircraft and Formula 1 racing cars, the space is home to Ikarus restaurant, a couple of bars, an Outdoor Lounge and a café. Art shows are regularly scheduled in the iconic location. This is where La Tour d'Argent will display its emblematic meals such as its signature pressed duck.
Overlooking the river Seine and Notre-Dame, La Tour d'Argent is a real feast for the eye as much as for the palate. The restaurant boasts classic French elegance in décor, cuisine and love of tradition. Yet there is always a fresh breeze when it comes to refining the heritage with new ideas and approaches.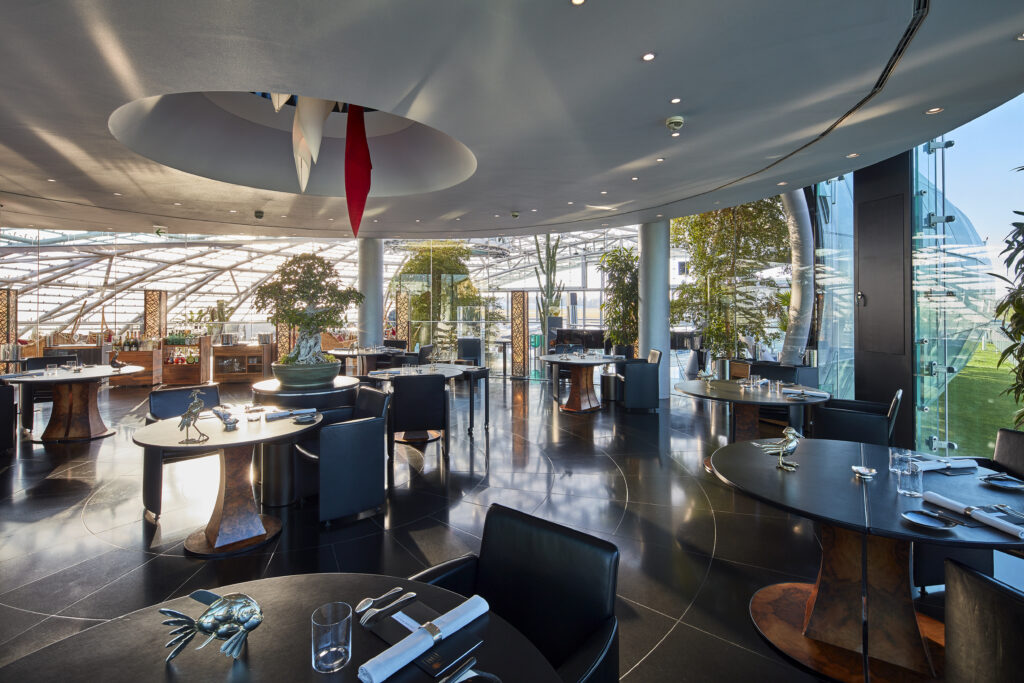 Its history dates back to 1582. In 1911, La Tour d'Argent was bought by the Terrail family and is now run by the third generation. André Terrail continues to write the history of the house and uphold the business's core values of elegance, sincerity and excellence.
The historic restaurant has received many accolades over the decades and currently holds one Michelin star.
The impressive wine cellar with more than 300,000 bottles and a 400-page wine list have led to La Tour d'Argent receiving Wine Spectator's Grand Award continuously since 1986.
In 2020, Yannick Franques took over as Executive Chef at 
La Tour d'Argent. He was trained by Eric Fréchon at Bristol, Christian Constant at Crillon, Alain Ducasse at Louis XV and Jean-Louis Nomicos at Grande Cascade. Continually expanding his culinary horizons, he cooked his way to two Michelin stars 
at Château Saint-Martin in Vence. Since 2004, he has held the coveted title of Meilleur Ouvrier de France, the result of hard work and an honor only bestowed on a few exceptional talents. At La Tour d'Argent, Yannick Franques demonstrates a sensitivity for developing dishes that do not overshadow the classics on the menu but, on the contrary, complement them: "The idea is to create new dishes while respecting the DNA and history of La Tour d'Argent." He takes on a neoclassical approach towards his creations, lending an enchanting twist to the restaurant's culinary heritage. As far as a winning dining experience is concerned, Yannick Franques emphasizes the interplay between kitchen and service. He claims that: "there has to be cohesion between the kitchen and the dining room in order to generate positive energy and a captivating atmosphere."
Indulge in a truly Parisian gourmet experience with a contemporary twist when Yannick Franques brings the spirit of La Tour d'Argent to Restaurant Ikarus in February 2022. Culinary heritage meets innovation.