During press conference at NBAA-BACE Convention, Dassault Aviation has announced that is gearing up to produce initial subassemblies for the Falcon 10X, which will set a new standard in the ultra-long range business jet segment.
"All the elements for another great Falcon are literally coming together in our various production facilities," remarked Dassault Aviation Chairman and CEO Eric Trappier. "This new aircraft, the largest purpose-built business jet on the market, will embody the latest technology and set a new benchmark for passenger experience."
The first long-lead items including the landing gear, have been manufactured and are ready for assembly. A first fully representative composite wing is also being prepared for static and fatigue testing.
Development of the aircraft's Rolls-Royce Pearl 10X is progressing well, too. Tests to date have demonstrated the reliability of the engine and shown it will fully meet its performance requirements. To date, Rolls-Royce has logged over 1,000 test hours on the 18,000 pound-plus thrust engine , including runs on 100 percent sustainable aviation fuel (SAF). 
Ground tests of the first complete power plant, including its new nacelle and EBU (Engine Build Up), are in preparation.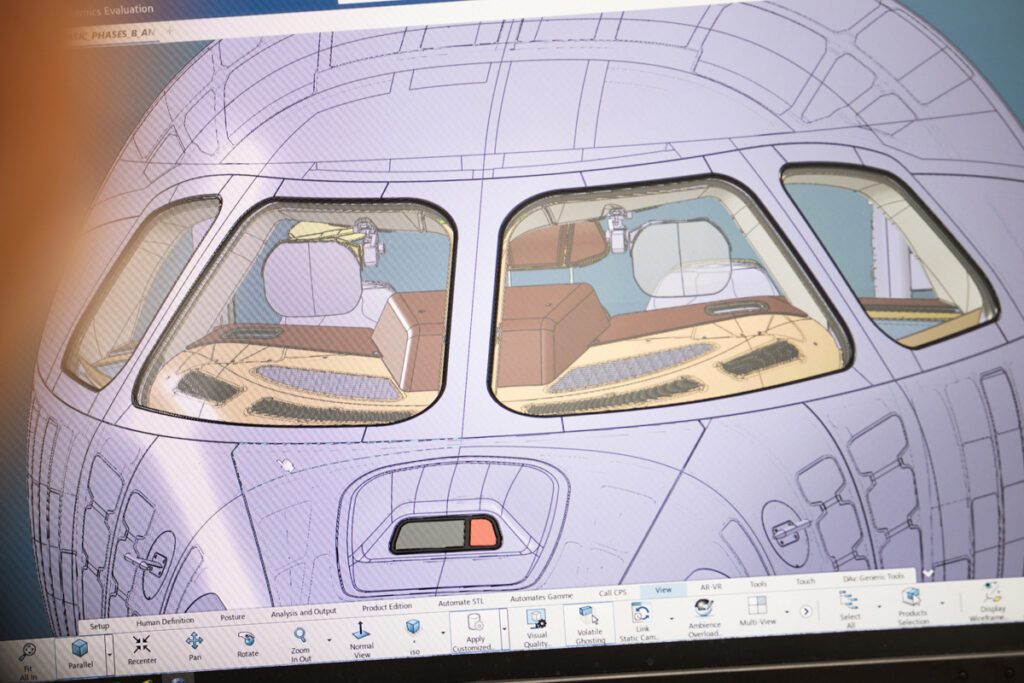 Rolls-Royce recently broke ground on a new production support facility adjacent to the aircraft final assembly line in Bordeaux-Mérignac. The flight test campaign for the Pearl 10X will take place on a Rolls-Royce flying test bed, scheduled to beginin 2023.
With the Falcon 10X, Dassault is taking also a new approach to ground testing, which will be used to demonstrate the maturity of all systems well before the aircraft even takes to the air. 
Two multi-system test benches at Dassault's Istres, France, flight test center will be utilized for the extensive ground test campaign. The benches are nearly identical and each is equipped with a full flight deck and subsystems computer suites representative of those used on the actual aircraft.
These test benches will verify proper functioning of avionics, engine controls, flight controls, hydraulics, electrical distribution, braking, fire protection and other aircraft systems.  A third test bench, at Dassault Aviation headquarters in Saint-Cloud, outside Paris, replicates the flight deck and flight control system.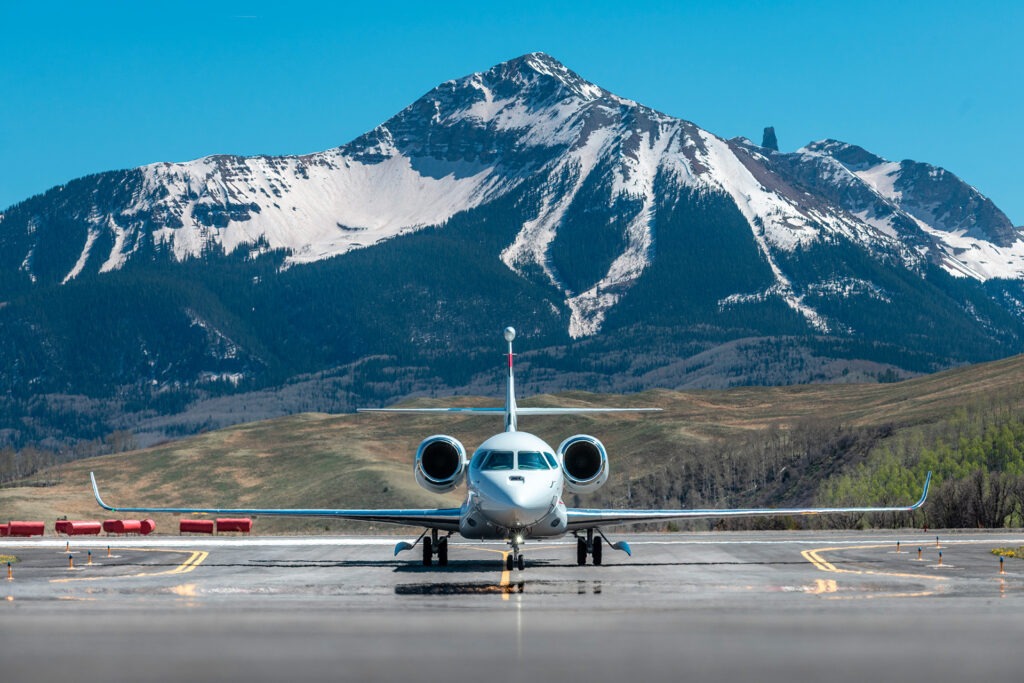 Falcon 6X on the way !
The french manufacturer also reported on the progress of the Falcon 6X and its imminent entry into service. According to Dassault Aviation, the new Falcon 6X is entering the final phase of its certification flight test campaign with EASA and FAA, setting the stage for the extra wide body twin to enter service in mid-2023. 
"The 6X has distinguished itself as an extremely remarkable aircraft, sailing through its certification campaign and consistently wowing pilots and engineers with its flawless performance," said Dassault Aviation Chairman and CEO Eric Trappier. "It will soon be impressing customers, too."
Last summer, one of the three flight test aircraft underwent hot weather trials in the Tunisian desert. These tests, run at temperatures up to 48°C (118°F), were intended to confirm that the aircraft could function properly in high heat and with proper cooling while flying circuits over the desert at 10,000 feet. They complemented cold soak trials run last winter in northern Canada to demonstrate safe operation at ultra-cold temperatures down to -38°C (-36°F).
High elevation flight trials at a 9,070 feet (2,764 m) high strip in Telluride, Colorado have also been successfully completed.
In August, the aircraft's 13,500-pound-thrust Pratt & Whitney 812D engine received EASA certification.  FAA approval is pending.  A full flight simulator has entered operation at CAE Burgess Hill in the UK and will be ready to begin training 6X customer crews in April.
Late July, the first production 6X touched down after a round-the-world demonstration tour intended to show the full maturity and reliability of aircraft systems. The campaign included 50 flights over five continents and covered 50,000 nm.
"The tour was a rigorous real world test to ensure Dassault can deliver a mature product with full operational readiness of all systems from day one," said Trappier. "Pilots gave all systems, including new features of the EASy IV flight deck, high marks and assessed performance as 'spot on'."
Connectivity during the demonstration flight was reported to be excellent, even in the most remote legs of the tour. In-flight, measurements and passenger reactions confirmed that the 6X will be the quietest Falcon yet.
The Falcon 6X operated at a high tempo, logging up to five flights on some days. The longest leg of the tour was Paris to Los Angeles, flown in 11 hours in 25 minutes. The flight, which covered 5,150 nautical miles against strong headwinds, was completed with full reserve fuel. 
The 19th Falcon 6X is currently on the final assembly line and three customer aircraft are in completion at the Dassault interior facility in Little Rock, Arkansas.