By Sylvie Péron
Flying Colours Corp., the North American MRO organisation, has supported clients in the aviation sector for more than 30 years. During this COVID-19 pandemic, the senior leadership, and its committed workforce, are continuing to support customers by taking the necessary steps to safeguard continued operations. As an aircraft repair centre Flying Colours Corp. is deemed an essential business by both the Ontario Provincial and Missouri Federal governments. Accordingly, it is working to government edicts to safeguard its workers and the environment they are operating in on a daily basis, as well as visitors to each of the company's three sites. The company headquarters in Peterborough, Ontario, Canada, opened in 1989, and is complemented by the facilities of St. Louis, Missouri and Singapore, at Seletar Airport. 
"While we provide continuity of service to our customers the public health and safety of our employees, our customers, and all visitors to each of the Flying Colours Corp. locations is our top priority," says Eric Gillespie, Executive VP. "We want to ensure seamless operations continue so that customers and essential aircraft are available to operate safely and reliably when needed."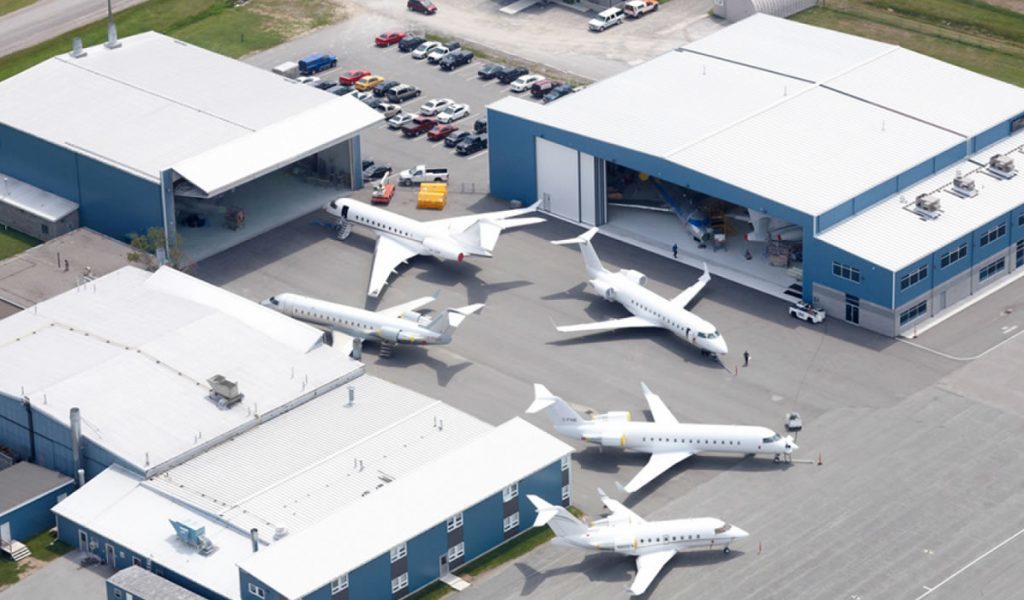 Flying Colours Corp. has instigated a number of strategies at each of the international facilities in Canada, the USA and Singapore. "Each site has slightly different government edicts to follow. Our teams have been observing them and we've had to get innovative in some areas," says Gillespie. "We're following the rules but we're also adding in a few extra precautions. For example, we are restricting movements between our buildings at each of our facilities. Meetings are conducted from individual desks by phone rather than in board rooms and our guys working on the aircraft are practising social distancing. It means things take a little longer occasionally, but we can maintain our service to our customers." Flying Colours has also arranged for team members to work from home too, and senior executives are self-isolating if they've travelled recently. 
While quarantining its workforce where necessary, Flying Colours Corp. is also applying restrictions to arriving aircraft. Any aircraft arriving for maintenance has a quarantine period of up to 48 hours, after which it is thoroughly disinfected using an industry approved product. "Flexibility, Innovation and Integrity have been our guiding words since day one, but right now this is more potent than ever. At press time, Flying Colours was investigating the production of clear plastic face shields for its teams using an inhouse 3D printing machine. "There's a small delay in receiving the materials but once we have the supplies, we can manufacture the masks, it's the kind of innovation that makes us proud of our team," concludes Gillespie.