Following the discovery of the ACJ TwoTwenty, Didier Wolff, CEO and designer of Happy Design Studio, imagined a particularly striking livery, highlighting the energy and exceptional performance of the aircraft launched by Airbus Corporate Jets (ACJ) in 2021.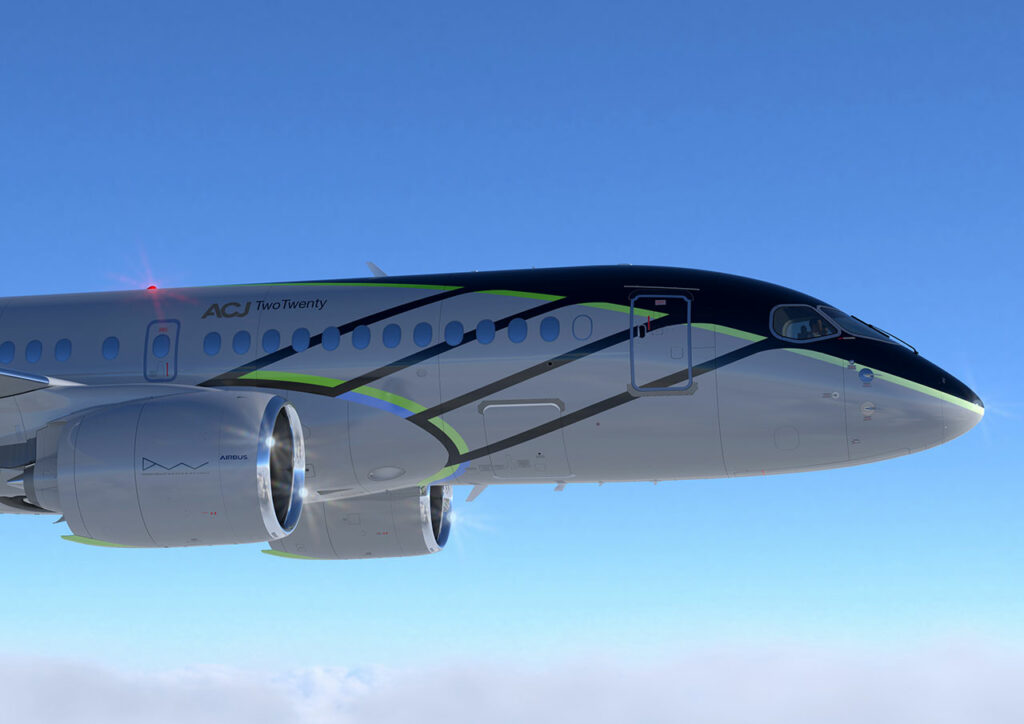 The livery is built on four diagonal black power lines that rest firmly on the front curvature of the ACJ's karman like a framework. On these lines dominates a transverse black surface that cuts the cockpit frontally. As for the colors, five shades of green and a light blue guide the eye towards the centerboard and unify the general perception of the livery.
If for the moment, it is not a partnership between the designer and the European manufacturer, Didier Wolff believes that it is "a first step on a personal basis to show the design possibilities on the ACJ TwoTwenty, which turns out to be an aircraft with curves and a particularly inspiring design"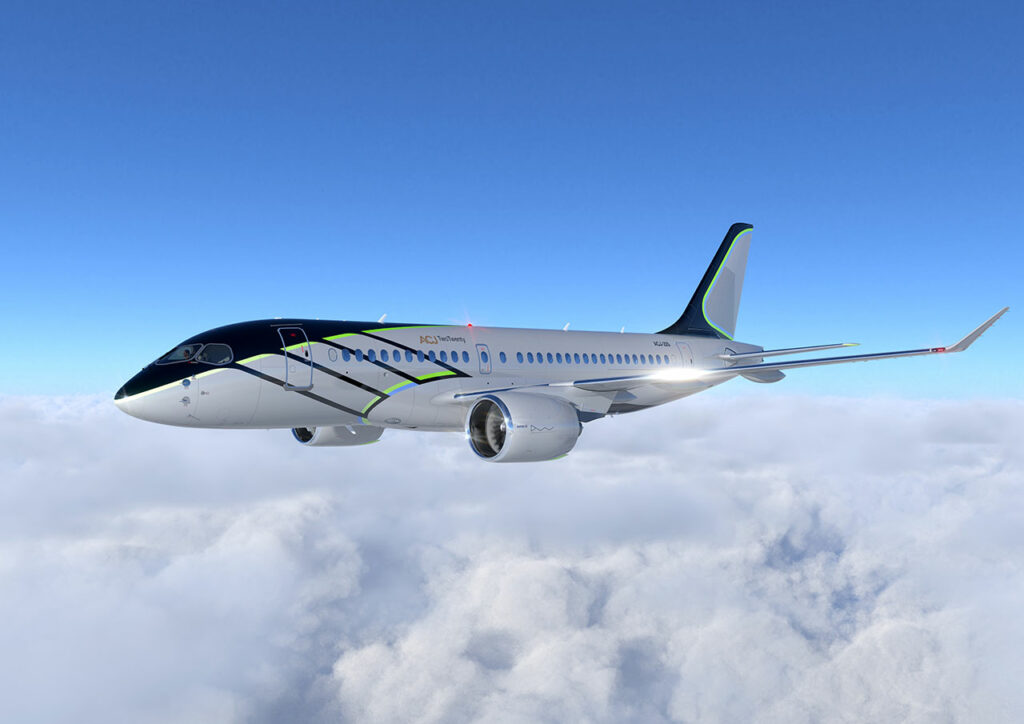 For his customers who wish, other color variations will be available on this basis.