Tuber Melanosporum, Aestivum, Brumale, Magnatum or Uncinatum…
Created in 1932 by brokers from the city of Carpentras, in the South of France most renowned for its truffle market, La Maison de la Truffe soon became a reference. In 1978, a cosy-chic tasting area was added to the boutique, which rapidly became a Parisian hot spot. Today the property of Caviar Kaspia Group, la Maison has branched out into several addresses around Paris. Offering luxury products in keeping with its tradition and the expertise of the most reputable truffle-hunters, les Ateliers Maison de la Truffe allow a relaxed approach to gastronomy and pleasure, accessible to all lovers of the black mushroom.
Nice, on the French Riviera, a region at the crossroad of several truffle areas, was the perfect location to open a new Atelier, located at Gare du Sud, the latest innovative and trendy food spot.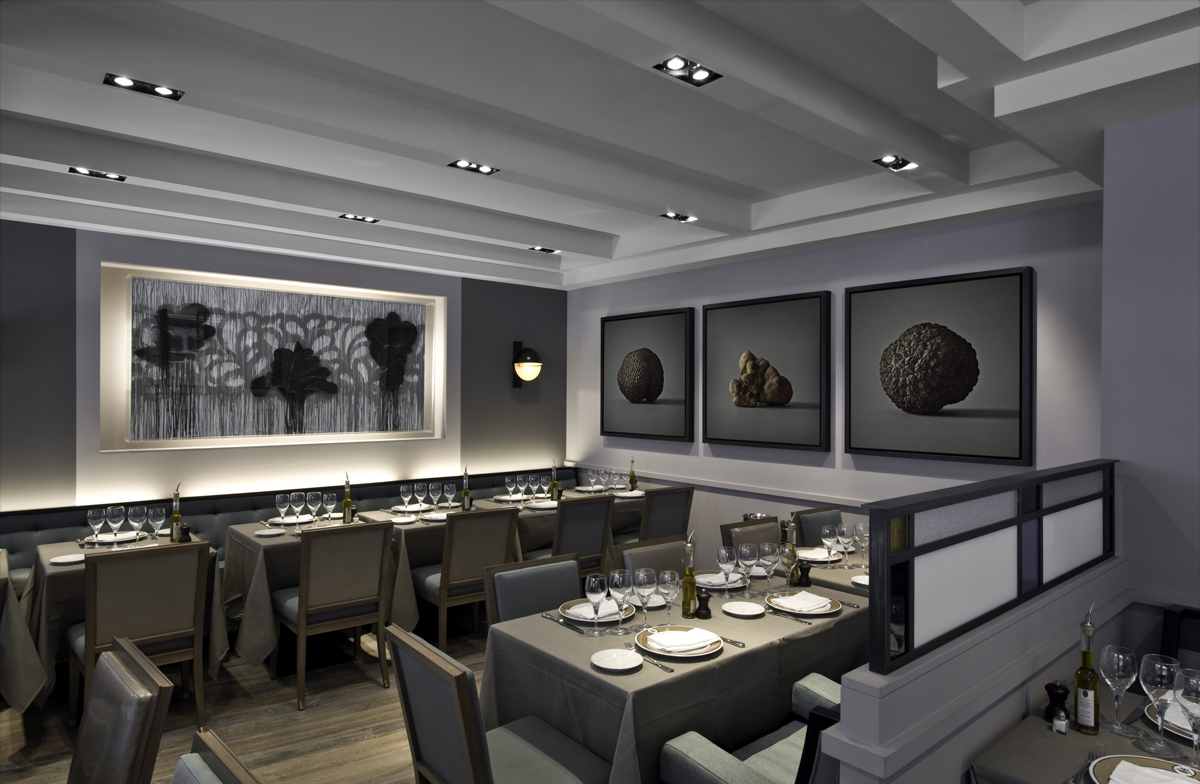 Site internet : La Maison de la Truffe