By Fred Vergneres
After its change of ownership and the sale of its maintenance assets in 2019, TAG Aviation is refocusing its activity on its original business, dedicated to assisting customers in the acquisition of aircraft, aircraft management, and on-demand flights. While the operator is likely to be subjected, like all market players, to a difficult health and a troubled economic context, Florent Sériès, TAG Aviation SA and sale director Tag Aviation Europe describes the expectations and new objectives of TAG Aviation in the years to come.
After several decades at the head of TAG Aviation, how did the transfer of power between the Ojjeh family and the new shareholder go?
This change in ownership did not come as a surprise, since following the first transaction, which consisted of the sale of the maintenance business to Dassault, Mr. Ojjeh, our historical shareholder, had expressed his desire to withdraw from the aeronautical business by selling the various assets of TAG Aviation.
This withdrawal was carried out in three stages. First, the sale of the maintenance business to Dassault, then the sale of the Farnborough airport terminal to the Australian Macquarie Group, and finally the change of shareholder and the sale of TAG Aviation Aircraft Management and Charter to Young Brother Aviation Hong Kong at the same time as the sale of the Geneva terminal to the Signature Group. All this process was carried out between 2019 and 2020.
It is important to stress that the Ojjeh family was keen to preserve the well-being of their employees as well as the TAG brand in order to maintain a form of continuity for both the teams and our customers. The choice of Young Brothers Aviation is truly in line with this desire since the Asian company had already been a shareholder of TAG Aviation for 12 years. As such, Young Brothers Aviation has been a particularly committed player since the beginning of its participation in TAG Aviation as they were very involved in the creation and development of TAG Aviation Asia in Hong Kong. Therefore, it is clear that for Young Brother Aviation this investment is a long-term operation.
What are and will be the main changes with the arrival of this new shareholder?
For TAG Europe, this is a very important change both in terms of management and personalities. We are very optimistic about it because it opens up some very interesting new perspectives. Historically, TAG had divided its investments over different sectors of activity, which is no longer the case today since only the acquisition, management and operator part has been maintained. All the attention and investment of the new owner is dedicated to these operations, which gives a new impetus to the fundamentals of the company but also to its future.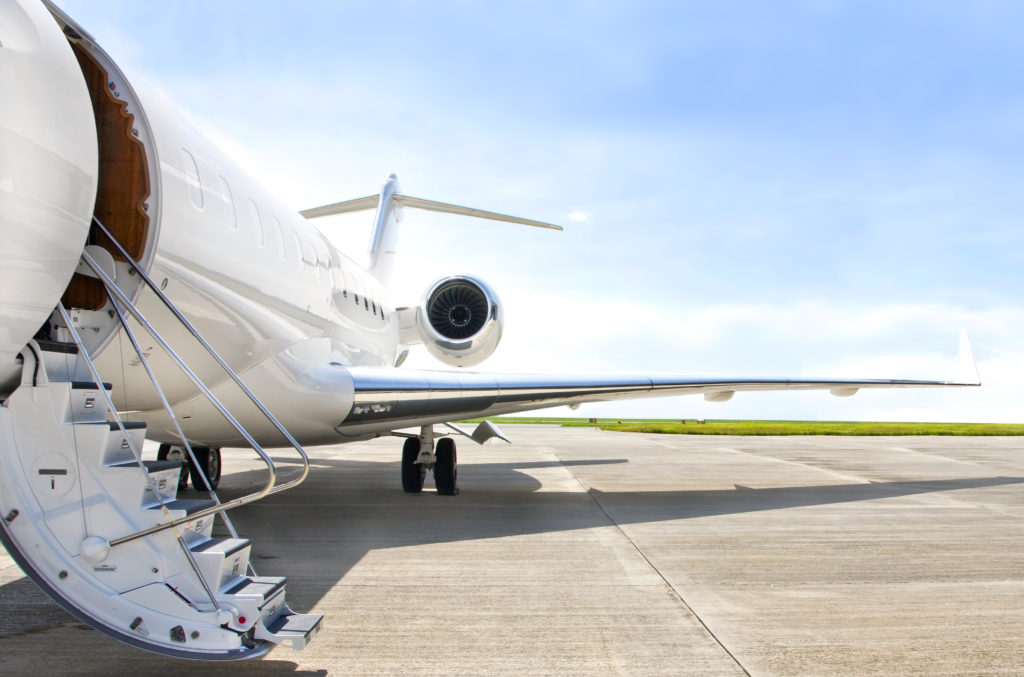 What will be the new strategic directions for TAG Aviation at Young Aviation Brothers?
From my point of view, and this is my personal view, 2021 is a year of reorganization, especially given the current health situation. It will be a question of consolidating the gains we have made while laying the foundations for a new strategy. With our structures in Asia and Europe, we can take advantage of our volume but also of the cross-skills between the two entities, particularly in terms of recruitment, marketing and procurement. The idea is to pool our strengths and talents. l The idea is not to rationalize everything, because we want to keep a local approach that is essential to the respective expectations of our markets. The objective is to pool forces where it makes sense in order to maintain a hand-crafted service.
This year, we will still be in a phase of analysis and implementation of a certain number of tools that will serve to use the best of the two regional entities.
Even if it is still much too early to talk about it, our new shareholders have a real objective of developing TAG Aviation in the long term. This could be done either by geographic expansion or by the acquisition of new entities. But everything remains to be determined at this time.
More than ever, we want to strengthen our position as a reference and partner of choice to accompany any new customer whatever their needs in private aviation.
What are the consequences of Brexit for TAG Aviation?
We had anticipated obtaining EASA approvals for regulatory functions such as the "dispacth", CAMO but also the case of pilot licenses, whether British or European, in order to obtain equivalence between the two. All the regulatory aspects have been perfectly anticipated by our various teams. For the moment, we have no visibility on the English AOC as such. This is not necessarily the case for aircraft owners who are part of a national approach and wish to remain under the English flag. On the other hand, the question arises more for commercial operations. Customers who had to change, have already switched to our Malta and San Marino AOCs. Beyond that, we had anticipated Brexit, notably by developing our entity in Malta. However, we had not necessarily envisioned that the United Kingdom would leave the EASA legislation. As a result, our AOC in San Marino will allow us to take over the management of non-EASA aircraft, with the possibility of operating them in commercial flights.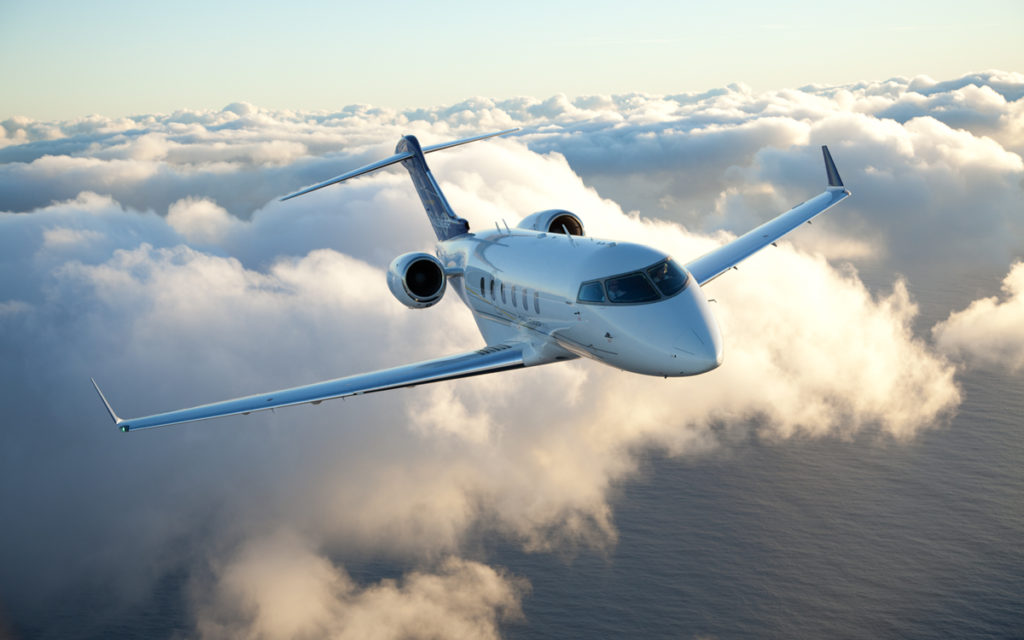 Looking back, how did you get through 2020, with all the challenges that came with it?
Like everyone else, 2020 was complicated. In terms of aircraft management, our priority was to see what concrete measures we could put in place to save our owners money. As the owners could no longer fly, we had to organize the parking of the planes but also the organization of some maintenance.
We also had to manage the pilots' licenses that were expiring with possible extension and training possibilities. Paradoxically, this period, and even more so the period of confinement, was particularly busy. As far as possible, we had to put some of the crews on technical unemployment in order to reduce the costs for the owners. While managing the crisis and its consequences, we managed to integrate three new aircraft in Europe: a G500, a Global 6500 and a Gulfstream GIV. In Asia, two Global 7500s were added to the fleet during the containment.
The end of the lockdown and the resumption of activity also required a strong mobilization of the teams in order to meet the demands as best as possible. In particular, we had to organize PCR tests before each flight, but also deploy a crisis unit to study the various requests according to the flights, destinations, crews and different nationalities of our customers. Taking into account Covid-19 has required profound changes in our operational habits in order to continue to guarantee an optimum level of safety.
We know that today, with this virus, we are no longer in a short-term approach. As far as on-demand flights are concerned, the containment stopped operations for almost a month, punctuated however by a few medical and repatriation missions around the world. We had a gradual recovery, with a final drop in activity of 50% over the year. In spite of this, we still noted a similar or even higher number of flights during the summer, but over short distances.
We have also noted a resurgence of charter customers, particularly those who had not yet taken the plunge into business aviation and who have, for the occasion, chartered a private aircraft and thus made their first steps into this sector. This record number of new customers in 2020 ought to be put into perspective however as there is no guarantee that they will become regular customers. Therefore, it is up to us to entice them to prefer this type of transport with all its added advantages . It's a commercial and educational mission that we have to carry out over time.
You mentioned the increase in new individual customers during the summer. But what about corporate flights?
I don't hide the fact that this is my big concern because companies that stopped flying a year ago are not showing any signs of recovery. While I think that the volatility of the private customer will allow us to find a certain balance in this segment, this will not be the case for companies. Faced with the crisis and their overall responsibility towards their employees, companies have and will continue to adapt and even modify their travel policies. Everyone is now able to work remotely and new protocols have been put in place. My fear is that we will see the effects of this crisis on business travel in the long term.
Despite the difficulties linked to the different variants, do you still have visibility on 2021?
We are very cautious. We expect the first quarter to remain equivalent to 2020, with a very low average, and a 10% recovery each month starting in April. But this recovery depends on the benefits of the vaccination campaign that is being carried out around the world. It is still difficult to have a stable forecast for the coming months, even if we are hopeful of a recovery this year. This is our greatest wish in order to regain not only sanitary but also economic stability.