By Sylvie Peron
To discover or rediscover the Gironde capital in pleasure mode, the Hotel Villas Foch***** and La 'Cité du Vin' have combined inspiring spaces, emblematic locations and offers dedicated to wine lovers and gourmets.
A new 5-star hospitality venue inaugurated last June, the Villas Foch hotel is a former 19th century private mansion with listed architecture. It soon became the benchmark for 5-star hotels in the very heart of historic Bordeaux.
Once passed the porch, the building reveals dizzying ceiling heights and a refined design. The restoration has preserved old moldings and monumental staircase.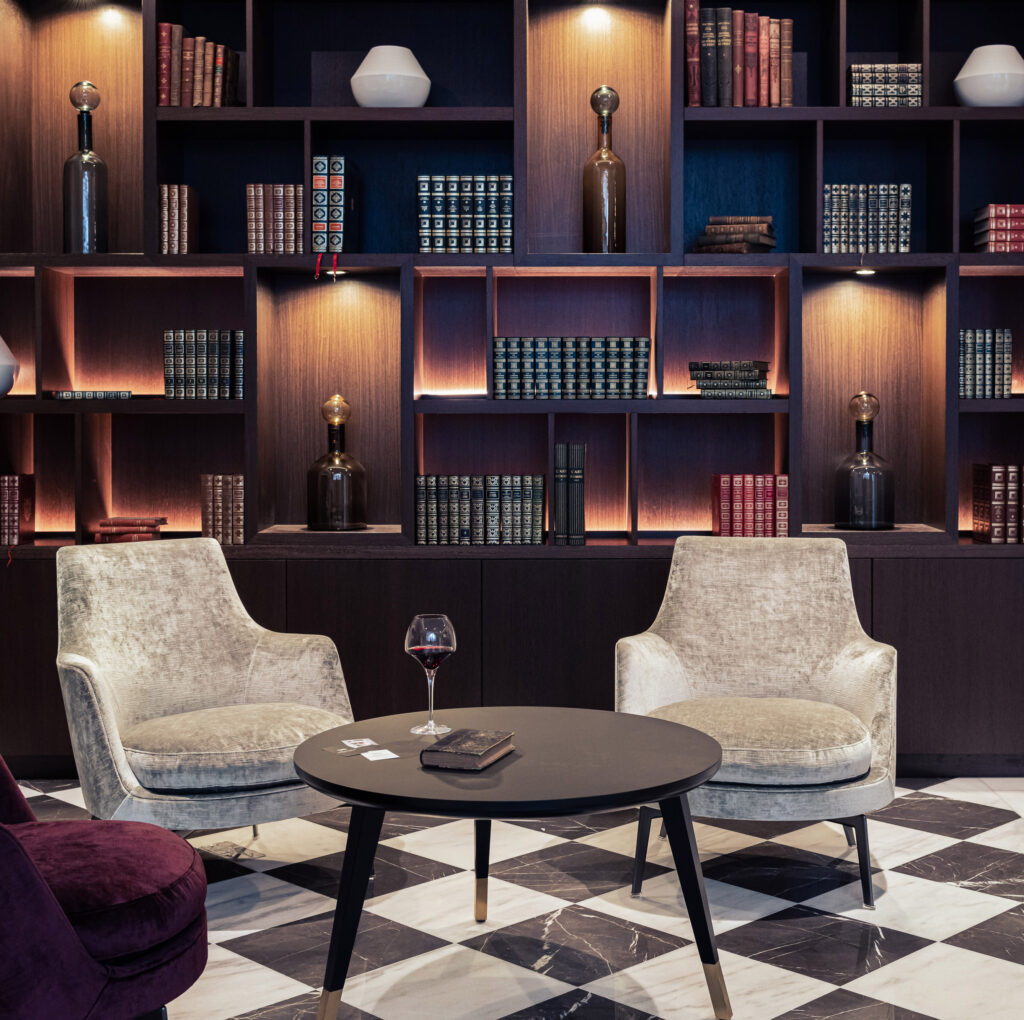 Combining neoclassicism and state-of-the-art amenities, the Villas Foch hotel offers 20 rooms including 8 luxurious suites, a cocktail bar with a fireplace, a fitness room and a spa nestled in a vaulted cellar.
Since its opening in 2016, La Cité du Vin has become the emblem of Bordeaux wine tourism. A building with modern and daring architecture, all in roundness, like the wine that swirls in the glass, the 'Cité du Vin' also hosts tasting workshops, a reading room around the world of wine, a shop and gardens with free access.
On the 7th floor, the Maison Faber Lascombes panoramic restaurant, 'Le 7', welcomes customers and visitors for a unique experience: breathtaking view of the city, menu that changes with each season and the best products the South-West has to offer. Chef Gaétan Briand combines local specialties enhanced with exotic flavors. As for desert, it is hard to resist Pastry Chef Marilou Tamarelle's heavenly creations.
'Bordeaux in a case' package makes the perfect get away for wine connoisseurs, combining luxurious comfort, local gastronomy, architecture classified as a UNESCO World Heritage Site and a unique sampling of wines from around the world.