Nestled among olive trees and junipers and surrounded by the pristine beauty of Northern Sardinia and the 'La Maddalena' Archipelago, the Hotel Capo d'Orso is located in the lush and refined residential park of Cala Capra, near the famous Roccia dell'Orso. Porto Cervo is a short distance away. The hotel boasts a 100,000sqm park, white sandy beaches, a private marina for yachts up to 60 meters, and breathtaking views of the Costa Smeralda.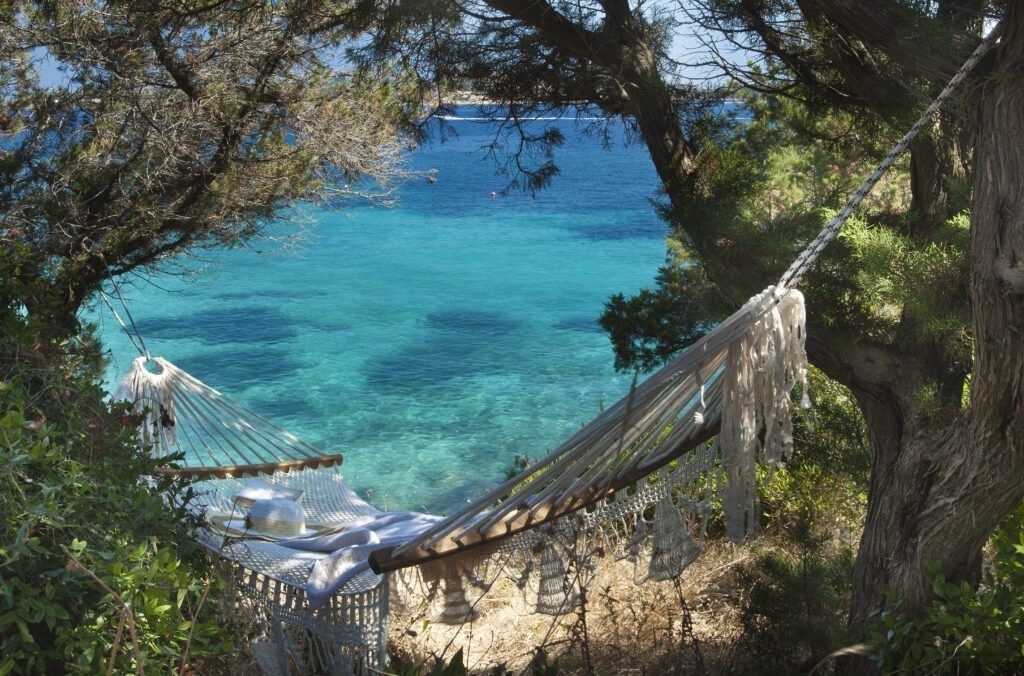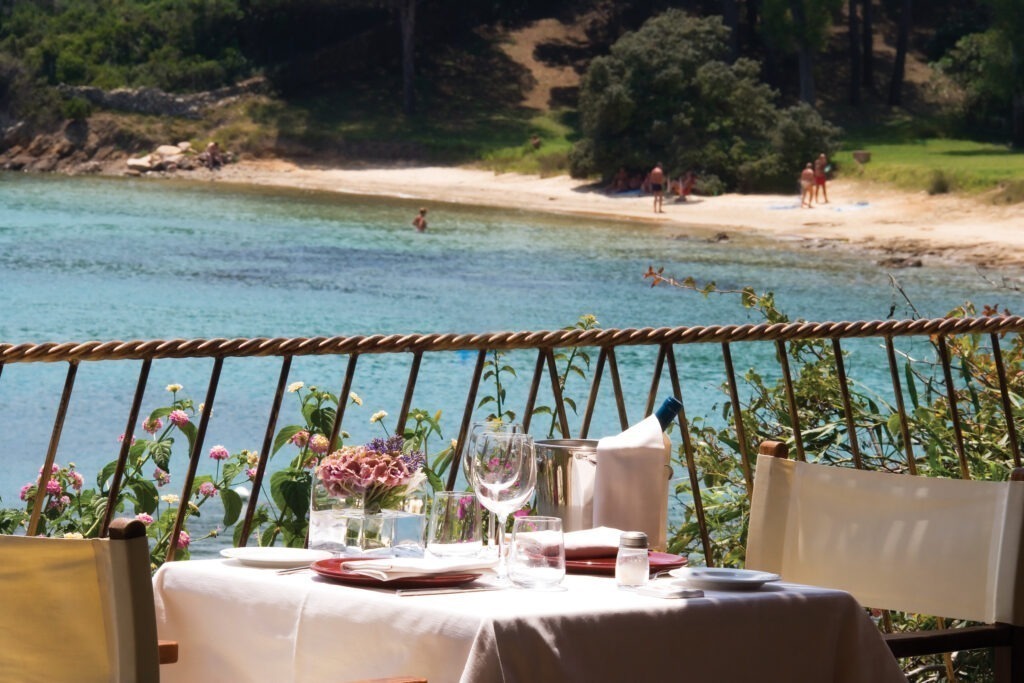 Two restaurants, Il Paguro and Gli Olivastri, offer gourmet reinterpretations of the Gallurese tradition and delicacies from the local fresh catch. A fun alternative is Île Flottante, a picturesque location on the water, where to savor the exquisite creations of the chef.
Thalasso & SPA Wellness Center "L'Incantu " is just steps away from the sea ;
There is also a scenic 9-hole PITCH & PUTT golf course with practice area and, for those who prefer to bask in the sun, 5 wooden solariums suspended over the water, offering spectacular views of Caprera Island and the Porto Cervo lighthouse.
The Hotel Capo d'Orso also provides access to a beautiful white and fine sandy beach, perfect for relaxing and enjoying the sea breeze.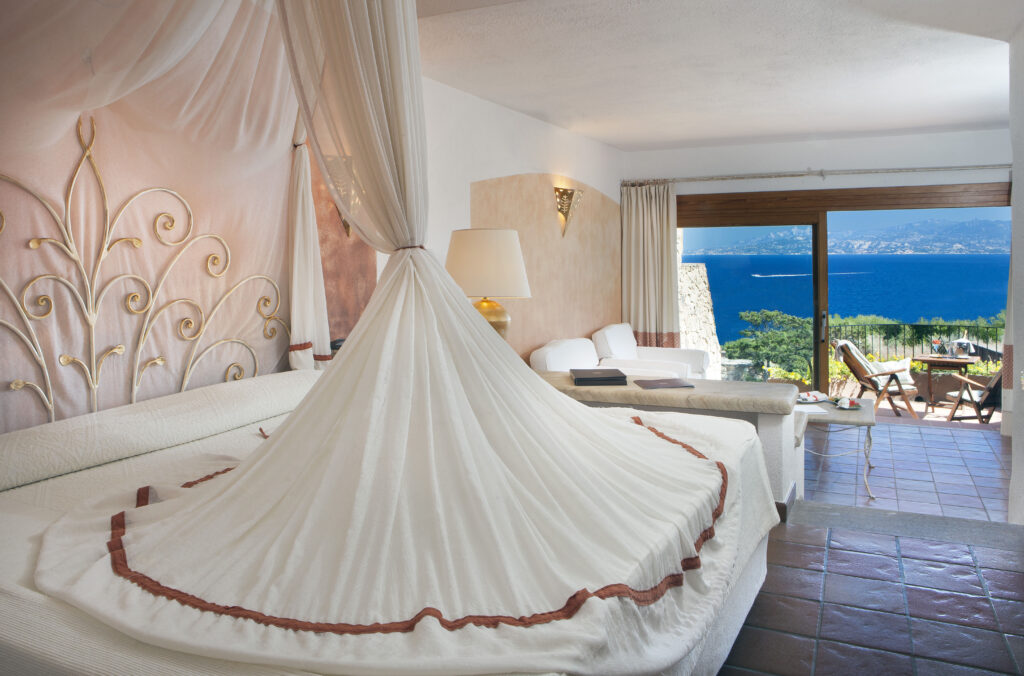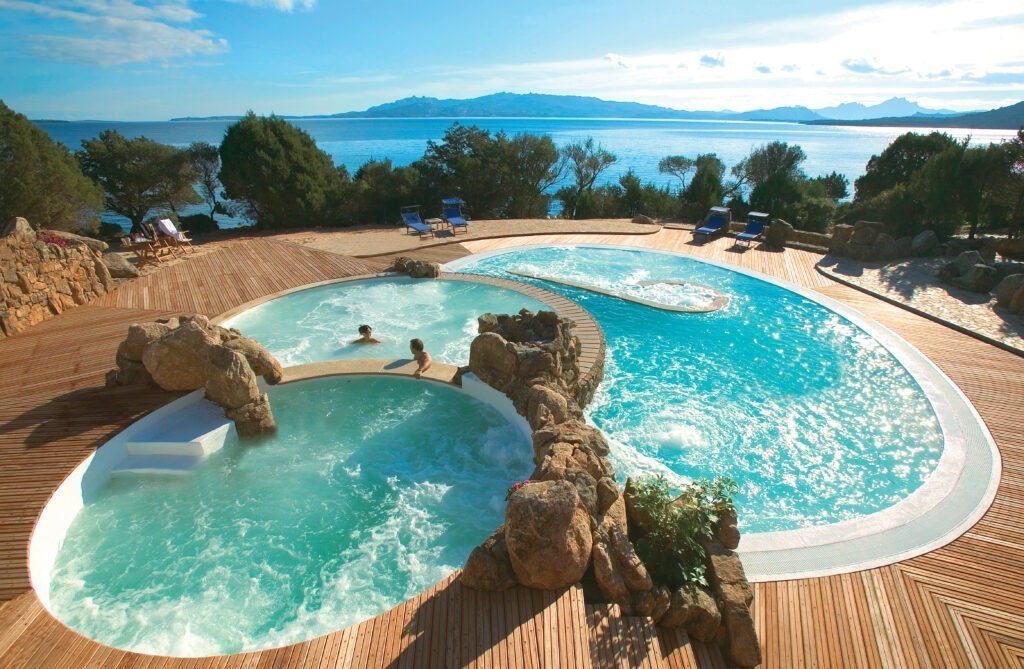 The more adventurous will explore the wonders of Northern Sardinia aboard the 'Pulcinella', a prestigious vintage sailing ship from 1927 with distinctive red sails.
Located just 4 km from Palau and 40 km from Olbia, the Hotel Capo d'Orso is one of the most captivating destinations on the island.