While the G700 should enter the certification phase in a few months, Gulfstream Aerospace remains one of the few aircraft manufacturers that have not suffered too much from the crisis, thanks to a strong order book. It was nevertheless important to discuss with the Savannah-based aircraft manufacturer the consequences of the Covid-19 and the market recovery. Meeting with Mark Burns, President of Gulfstream Aerospace.

By Fred Vergneres

After one year of the Covid-19 crisis, can you give us an update on the impact of this crisis on your sector?

At the onset of the COVID-19 crisis, Gulfstream remained operational in accordance with the identification of aviation as critical infrastructure by the U.S. government and aircraft production continued. At that time, we proactively implemented disease-mitigation measures including social distancing, on-site temperature screenings, use of personal protective equipment and increased frequency and intensity of facility cleanings. As we managed through the impact of the pandemic, we set our focus on three key priorities: employee health and safety; business continuity; and cost management. With these priorities and the continued commitment of Gulfstream employees, we found safe and creative ways to exceed expectations; maintain forward momentum to sell, manufacture, complete, deliver and service aircraft; and remain engaged with our customers. That commitment helped us remain focused on our customers and resilient through a very challenging year. I am grateful to all Gulfstream employees around the world for their dedication.  
What lessons do you draw from this pandemic as manufacturers?

As we are now cautiously emerging from the crisis, I believe we are even stronger than before. Gulfstream has long followed rigorous and disciplined business practices with a clear focus on continuous improvement. During this pandemic, we tested our agility by enhancing our flexibility and adaptability. These enhancements, along with maintaining that discipline and CI focus, has helped us weather the crisis and ensure we remain ready to serve our customers. I also think that what we've known all along became even more clear during this pandemic: Business jets provide significant benefits in terms of flexibility, safety, reliability, security, and privacy. In particular, Gulfstream aircraft provide considerable benefits when it comes to wellness: 100% fresh, never recirculated air; low cabin altitudes; and panoramic windows that flood the cabin with natural light.  
During this period, how did your relationship with your customers and also the prospecting of new customers and markets go?

As I mentioned, this pandemic tested our agility and ability to adapt quickly to changing conditions. One team that pivoted immediately was our sales team. With travel restrictions around the world, we turned our focus to continuing to meet customer and prospect needs by conducting business virtually versus in-person, and our sales team did a phenomenal job with that. Despite the adverse impact of the pandemic, we achieved our goals, supported our customers and added to our backlog.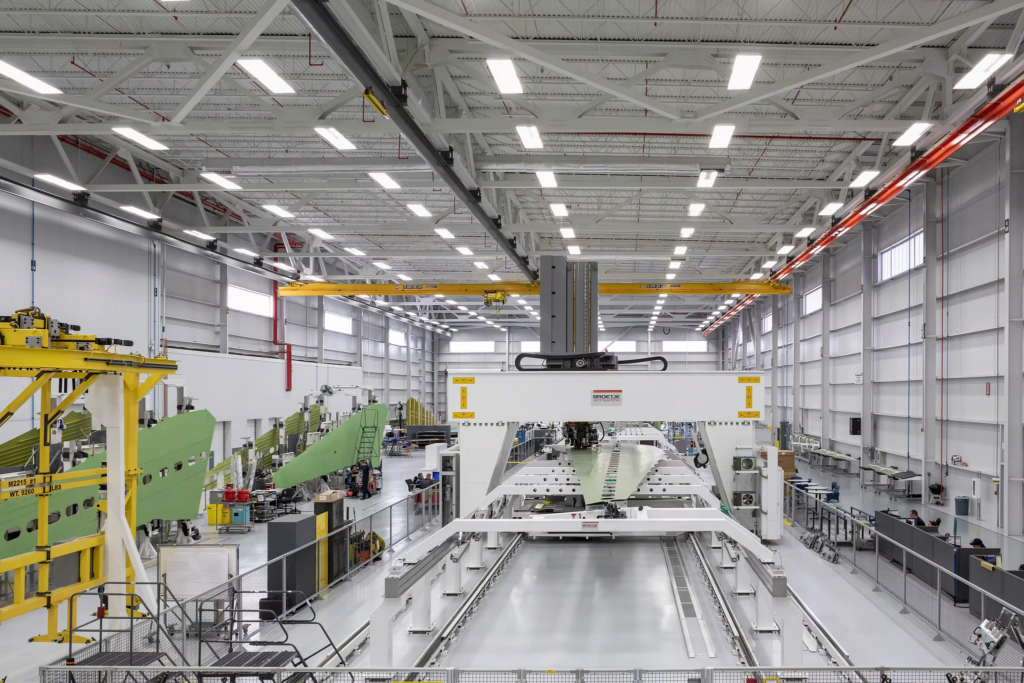 What has been the impact on the new aircraft market and further on the second-hand market?

The COVID-19 crisis and its impact on travel really make the case for business aviation, and we are seeing signs that an increased reliance on business aviation will become a permanent fixture for our industry moving ahead. We are seeing interest in more first-time buyers and corporate customers with a desire to grow their fleets so they can fly more executives and others privately to safeguard employees' health and prevent disruptions to their business. On the pre-owned side, inventory appears to be fairly low, and that's always a benefit to new aircraft sales.
What are the current signs of the market?

The business-jet market is showing very positive signs for Gulfstream. In the first quarter of the year, we saw more activity than we've seen during this same time period for the past two years. Despite travel restrictions still in place at the time, momentum was high, and we expect that demand to grow as more travel restrictions are removed. 
What about the rumors of a probable replacement of the G280 by a new aircraft or improved version?

We recently hosted a virtual media brief to lay these rumors to rest and highlighted the investments and commitments we have made with the G280. Examples of such investments include steep approach certification; certification for unrestricted access to baggage up to 44,000 feet; certification to use EFVS to land; official approval to the stringent Stage 5 noise standards; continued avionics upgrades; and the establishment of a dedicated Customer Support center for the G280 at Gulfstream's St. Louis facility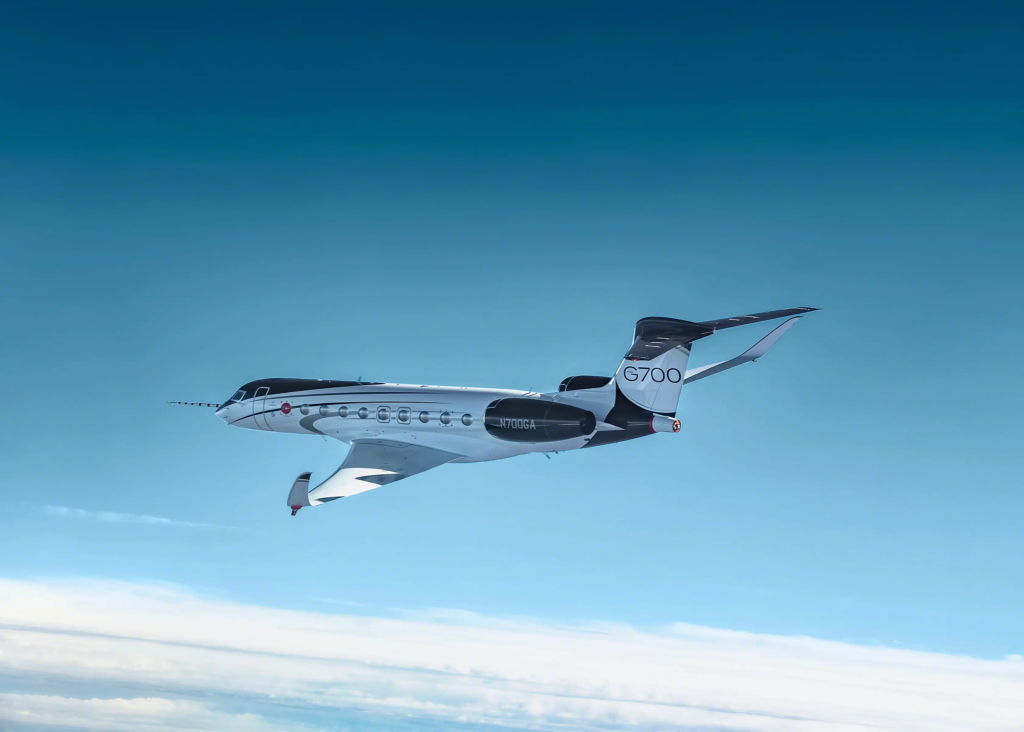 When do you plan to start the certification tests of this aircraft?

The G700 program is on track to begin customer deliveries in the fourth quarter of 2022. 
Concerning the special mission aircraft market, following the end of the G550, what will be the future platform for this market and what development do you see for this sector?

Thanks to their speed, long ranges, ability to fly high altitudes and more, any Gulfstream aircraft is ideally suited for special missions, and we are seeing interest across the product line.  It is also important to remember that, because of the flexibility of the Gulfstream cabin and the advanced technology of our flight decks and systems, all of our aircraft can accommodate the installation of highly specialized instruments, communications suites or medical equipment – we already have the ability to adapt all our products for many special missions applications.As we have done with all our special-missions partners, we work closely with the customer to determine their needs for the missions they want to achieve. This partnered approach ensures that we deliver a tailored aircraft and make the most of our customers' investment into their platform. Gulfstream seeks to understand our special-missions customers' needs, then works with them to fulfill their requirements.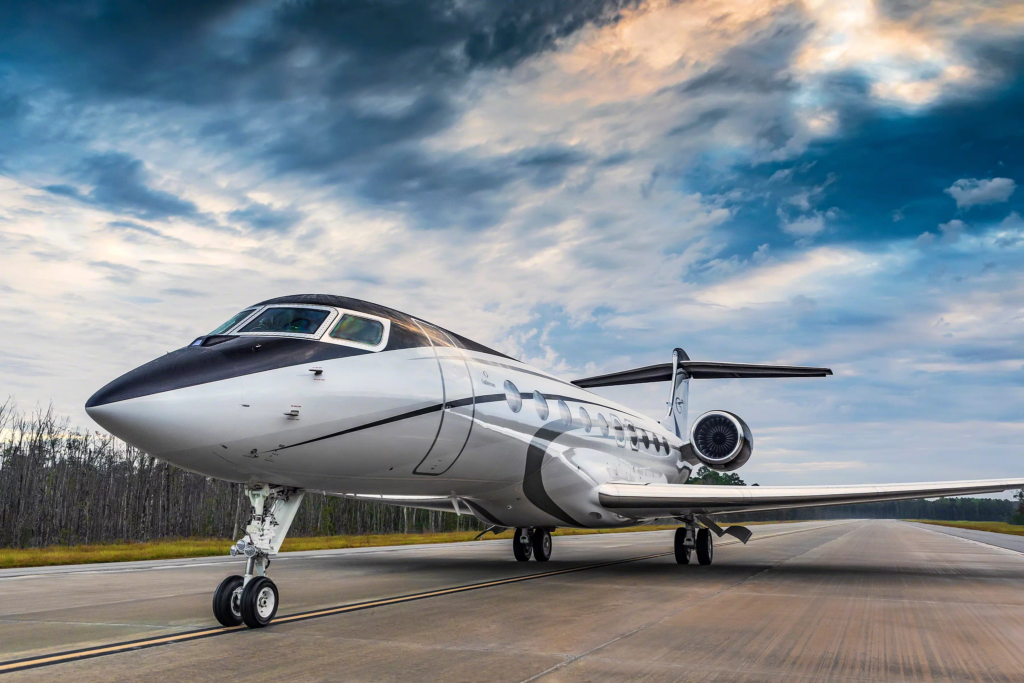 Considering your dispositions for the Gulfstream fleet and the delivery of your aircraft, how much do you see sustainable Aviation fuel (SAF) developing in the business aviation market?

In 2015, Gulfstream was the first business-jet OEM to establish a multi-year commitment for a dedicated supply of SAF. In the years since, we have extended that contract and flown more than 1 million nautical miles on SAF. We have also taken significant steps in making the fuel available to customers. To that end, we were also the first in our industry to sell SAF directly to a customer, and we are continuing our efforts to make more fuel available at more Gulfstream service centers. One of our original goals in securing SAF was to illustrate its ease of use and raise visibility and availability of the fuel. As an industry leader, we believe it is important that we demonstrate our commitment and support in the industry's ongoing efforts to promote SAF and fuel its adoption across not just the business-jet industry but across the aviation industry as a whole. Our sustainability efforts are not limited to SAF. We are also committed to more environmentally friendly operations and more sustainable facilities. One of our newest service centers, for example, in Farnborough, outside London, opened in July 2020 and was designed with environmental benefits, including rainwater harvesting; radiant heating systems in the purpose-built hangar; intelligent lighting controls and heat recovery systems. The building is also expected to achieve a "Very Good" Building Research Establishment Environmental Assessment Method (BREEAM) rating. As we continue to expand our service network to enhance operations for customers, we are building and working more sustainably. 
How do you assess the recovery of the business aviation market by the end of the year?

The trajectory for Gulfstream for the remainder of the year is looking very good. As more economies reopen and demand continues to pick up, we expect to see fully recovered production and deliveries in the coming months.