By Sylvie Péron
Anne Devilliers was appointed Dassault Aviation's Falcon Sales Director for Great Britain, Ireland, the Balkans and Greece just over a year ago, in September 2019.
The 40 year old is part of a new generation of sales professionals in business aviation. She follows in the steps of Dassault's legendary Anne Catani, one of the first female BizAv sales brokers. Starting with Dassault Falcon Jet right after university, Devilliers moved up the ranks in several marketing and sales roles. She assumed her latest position in late 2019, just before the world was turned upside down by a global pandemic. We asked about the changes she has seen since.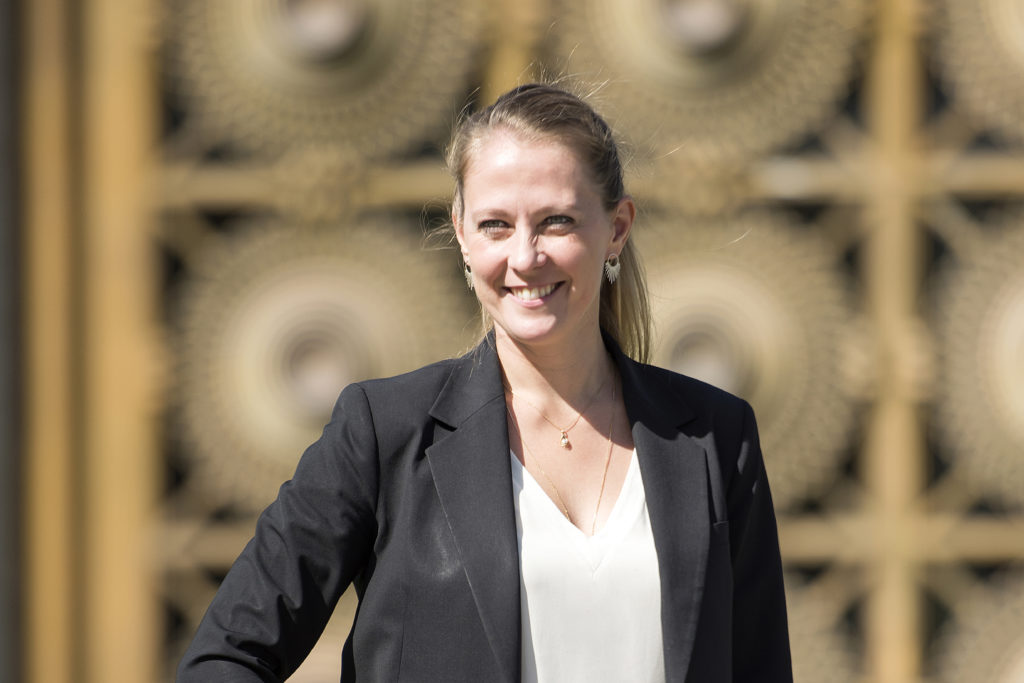 Ultimate Jet : You've entered the aircraft sales field at an interesting time. Your territory is dealing with Brexit, Covid and financial disruption. What are you seeing, how are you handling it?
Anne Devilliers : Well, for the moment, Brexit has moved to the back burner as an issue. That seems like a challenge from a long time ago. Covid is reshaping everything, including the sales environment. 
UJ : And you are in a face-to-face business.
AD : That's the hardest thing. I'm based in Paris and it's a 14-day quarantine if you go to the UK. And meetings, other than Skype, are more difficult at the moment. Demo flights are critical to the sales process and they're hard to arrange. Though we have done some with careful planning and flight approvals.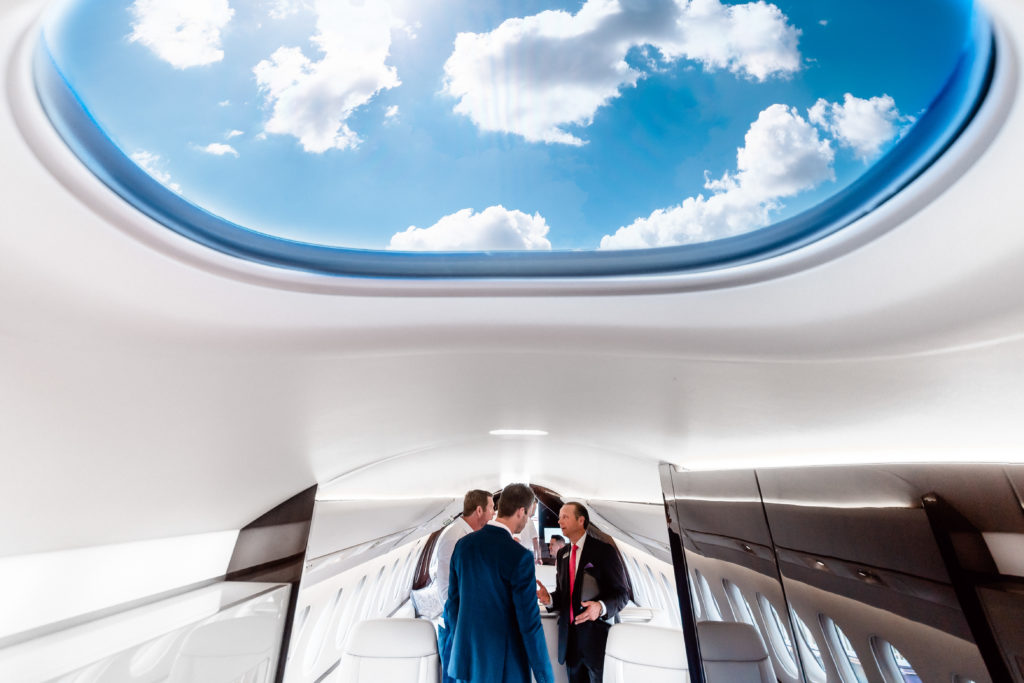 UJ : Is Covid reshaping market requirements?
AD : Clients are optimistic for the long-term; they see light at the end of the tunnel. Brand loyalty is still very strong in our industry, but we also see our customer base expanding with newcomers. We're seeing younger customers, in their 40s, bringing fresh blood into the user base. They are attracted to the efficiency of Falcon products. More and more, efficiency messages resonate with customers.
UJ : Tell us how you came to Dassault and how your career there has evolved.
AD : What I knew at the time at university is that I wanted to work in a high technology environment and I wanted an internship in the U.S. I was incredibly fortunate to earn a 10-month internship at Dassault Falcon Jet in Teterboro, New Jersey. That was the perfect first job. I call myself a Dassault Aviation baby, because I started with Dassault and have been there ever since. I literally grew up here, and, surprising as it may seem for a corporation of this size, it really does feel like a family in many respects. That may be unique in the aerospace world. I ended up spending 10 years at Falcon Jet, moving from intern, to junior marketing analyst, senior analyst and marketing manager. It ended up being an incredible 10 years in the U.S.
UJ : Any stand-out memories from that period?
AD : My dad was passionate to discover America. He crossed the country in the 60s in an old Chevy. Your readers may know this is a classic American experience—to hit the open road. To see America in all its vastness. I wanted to do the same thing. So before I came back to Paris I put 12,000 miles on my old Toyota Corolla. I stayed in funny motels, like a Tee Pee motel in New Mexico and one of the theme hotels in Las Vegas—New York New York. It was the perfect way to cap off a decade in the States. 
UJ : You are one of the few women selling new business jets. You're a trailblazer. What have been the challenges of achieving that status?
AD : One might not think of a 100-year-old company as being particularly progressive, but in fact I've never felt treated differently as a woman. When I've been ready for more responsibility, I've been advanced. And actually, I'm not the pioneer at Dassault. That was my predecessor, Anne Cattani, who is a true legend. She started flying and selling Bonanzas and became quite successful and well known as a Dassault sales director. I'm honored to follow in her footsteps. Anne was a great role model, as was my mother, an engineer in the nuclear power industry in the 70s—when it was really rare to find a woman in such a male-dominated occupation.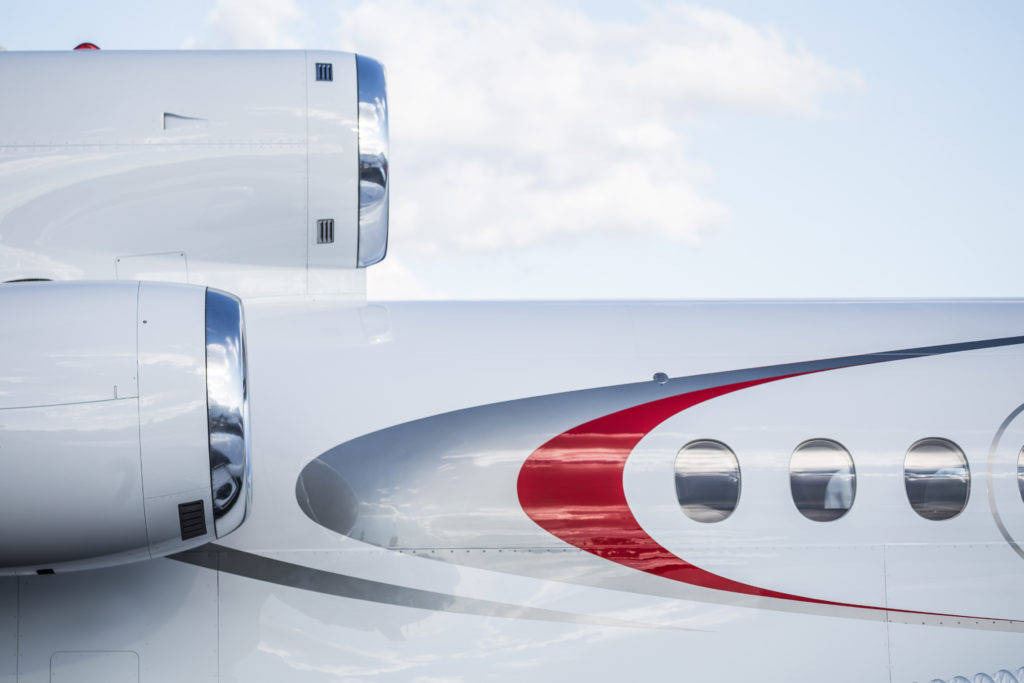 UJ : All these years later, do you think it is different to sell in what is still a male-dominated aviation environment?
AD : If anything, I think we have a different approach as women. Buying an aircraft is always something of an emotional process. I find it's maybe a little easier to develop a relationship with the customer—maybe there is a little less ego involved. Customer relationships are the joy in the business, and I've found great acceptance across all the cultures in my sales region. To a large extent (maybe not totally) we're in a different era where women can compete in traditionally male fields.
UJ : What are you most excited about at Dassault?
AD : We'll be rolling out an all-new airplane soon, the Falcon 6X. It sets a new standard in cabin dimensions, comfort, efficiency and capability. It has expanded digital flight control capabilities, imparting easier handling–for steep approaches, for example–and greater safety. Customers are excited to hear about it and curious to see it for themselves. And as you know there are new programs in the works. As a salesperson, I'll always have something new to talk about with customers.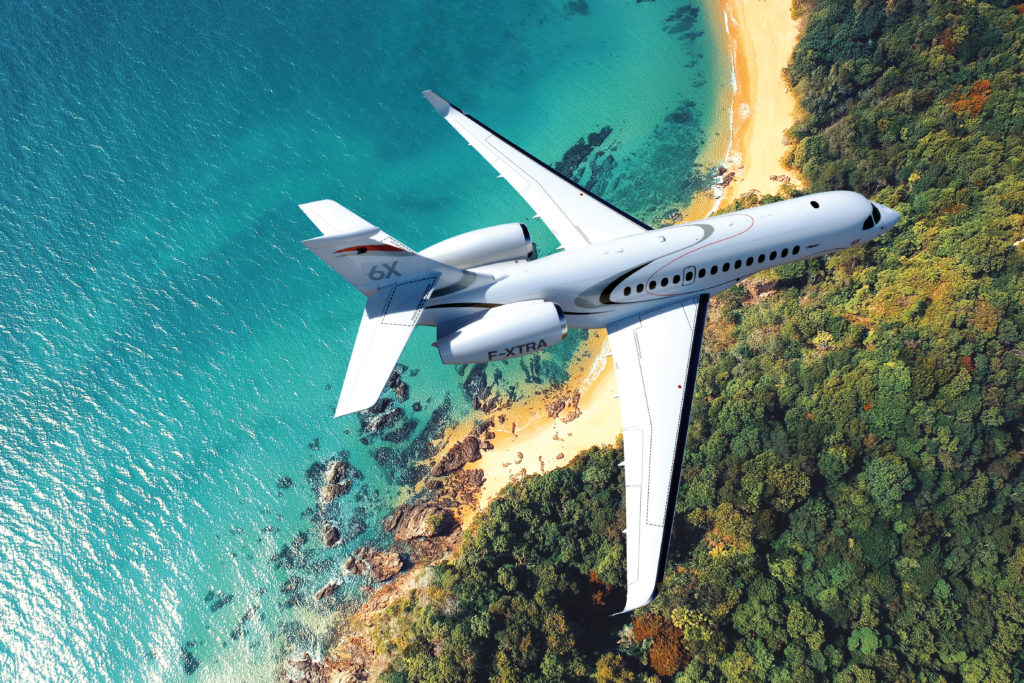 UJ : Last question: What's it like to pet a cheetah? That's something we saw about you in a social media posting.
AD : Unforgettable. Scary and exciting and furry at the same time. That was five years ago. I was volunteering at a school in South Africa for kids infected with or affected by AIDS. And we had an outing to a wildlife preserve. I think it is symbolic of how we should approach new experiences. If you have the chance, pet the cheetah.