All customer acceptance and departure flights from the Dassault Aviation completion facility in Little Rock, Arkansas, will use sustainable aviation fuel (SAF).
The use of SAF at this site is part of the SAF plan implemented by Dassault to reduce the carbon footprint of its aviation operations. Under this plan, all flights operated by company-owned Falcon aircraft, whether for business, transport or Falcon support, are using SAF blends.
SAF offers carbon emission reductions of 80 to 90% compared to conventional jet fuel when used in its concentrated form. All Falcon aircraft are certified to use up to 50% SAF blends. The new Falcon 10X ultra long-range twin will be compatible for a 100% SAF blend from entry into service.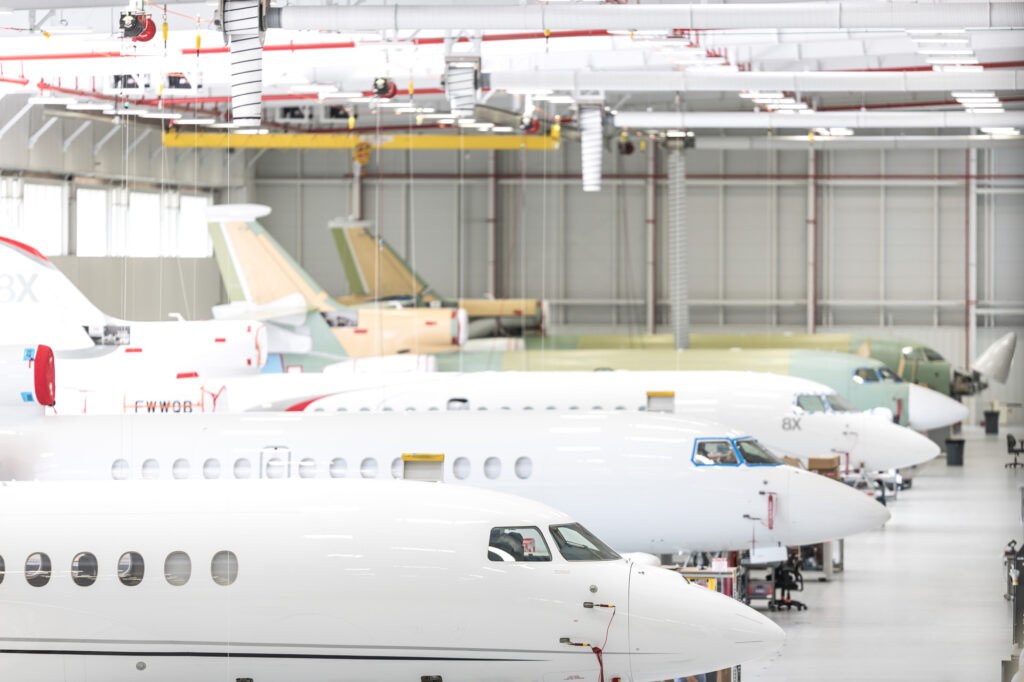 Although the business aviation industry accounts for just a tiny proportion (0.04%) of worldwide CO2 emissions, it is helping lead the way in decarbonization, aiming for net zero emissions by 2050. SAF is currently the most promising solution to meet this target.
The Little Rock plant is supplied with SAF by Avfuel Corporation and Neste, the leading fuel supplier and SAF producer, respectively, in the industry.