Rome and Florence, two romantic destinations where Rocco Forte's Hotel de la Ville and Hotel Savoy are located have created exclusive experiences linked to the world of jewels.
In the Florentine setting of the Hotel Savoy, guests can enjoy an unforgettable moment : a private visit to a goldsmith's workshop in Ponte Vecchio where local artisans will create a unique jewel for them. Back at the hotel, a couple's massage in the Spa Suite with Officina Santa Maria Novella, the world's oldest apothecary, indulgent products await. The day will end with an en suite dinner, accompanied by live music as part of Rocco Forte Hotels' Musical Suite experience.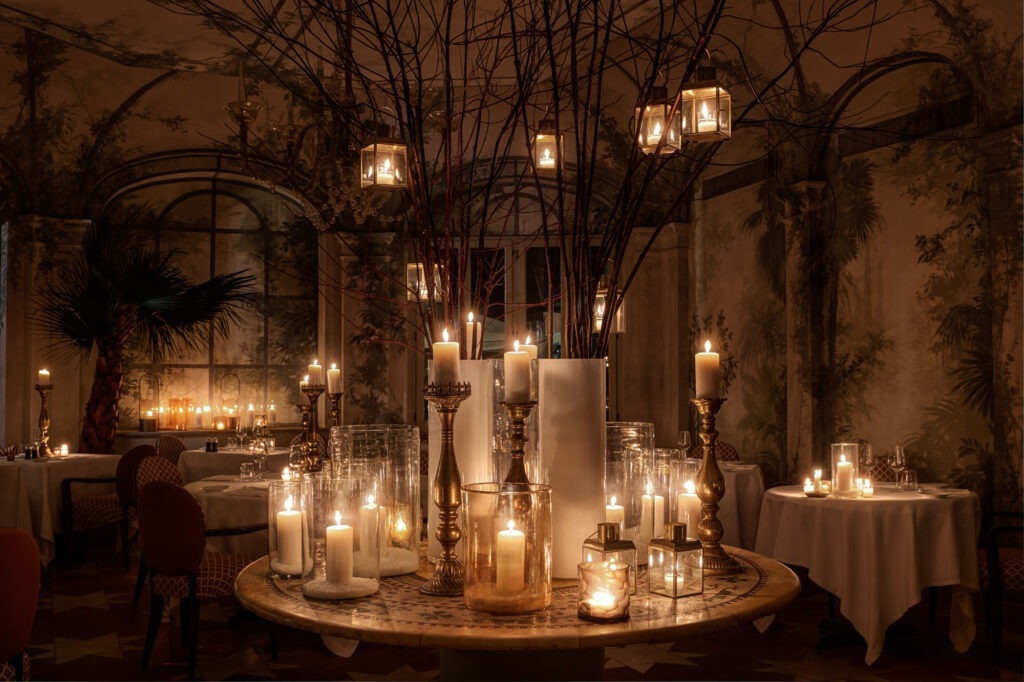 Hotel de la Ville, a Rocco Forte Hotel in Rome located on the famous via Sistina, will collaborate with its long standing partner, Pasquale Bruni. The famous Italian maison will offer guests the opportunity to choose and customize a jewel in the boutique where they also participate in a unique flower design workshop. Once back at the hotel, couples can indulge in a wellness ritual at the Irene Forte Spa before ending the day with a romantic dinner.
The Hotel de Russie, an iconic Roman address in Via del Babuino, celebrates the day dedicated to lovers by offering a combination of flavors and a memorable atmosphere. The Le Jardin restaurant will turn off the lights of the internal room that has recently been frescoed by the immersive artist Gio Bressana. The winter garden will be illuminated exclusively by candles. A romantic setting and a menu created for the occasion by Fulvio Pierangelini, Creative Director of Food of Rocco Forte Hotels, guarantees a special culinary experience and an evening of romance.
Celebrating the month of romance, several experiences are available in February.