By Fred Vergnères
Created in 2013 by Sylvie Darnaudet and two former employees, Jet Monde is the symbolic continuation of the family airline DarTA, which died in 2012. With Jet Monde, the manager has managed to bounce back perfectly and even more so, establish a key player in France and Africa in the air brokerage sector. Interview.
As a broker, how has the post-Covid market evolved?
First of all, Covid has helped business aviation since our sector has made it possible to replace commercial routes that were interrupted or even totally abandoned by certain companies. In addition, people needing to travel, needed to be reassured on the sanitary level and thus rather fled the large airports to avoid possible contaminations related to the flow of passengers. In fact, this has allowed us to develop a clientele that we did not have before, in this case many businessmen, industrialists, employees but especially new young bosses who have a more collaborative state of mind and who are able to share a cabin. They like efficiency and speed, but have essentially resorted to small aircraft, which are reasonable in terms of fuel consumption and carbon emissions. That said, it is important to note that travel policy has evolved as users are more pragmatic in their use of business aviation, combining it with video conferencing.
Our sector has really opened up to a new clientele who have realized that this mode of transport is not necessarily more expensive, especially on high-traffic routes such as Geneva or London. At the same time, they discovered the flexibility and comfort that only business aviation could offer. Some customers prefer to use this mode of transport and are now less likely to use regular airlines.
To conclude, I would like to say that business aviation played a very important role during and after the pandemic, as it contributed to the continuity of the economy.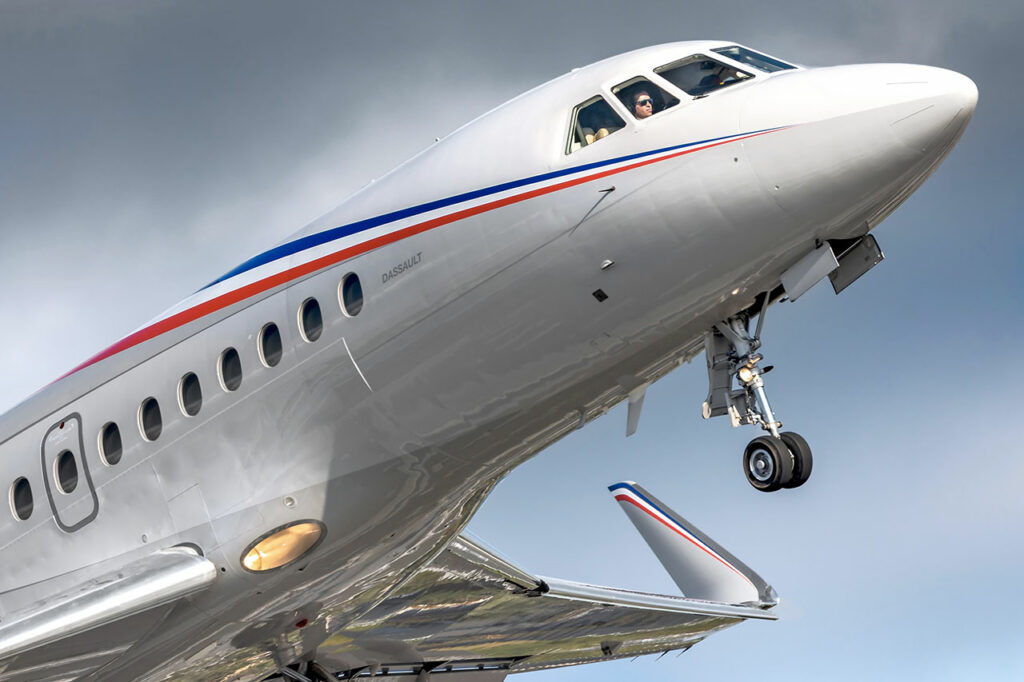 Given this evolution and this new clientele, what are the main aircraft segments in demand?
This new customer base has allowed the light jet and turboprop segment to dominate the charter market. The Citation CJ, Mustang, Phenom 100 & 300, HondaJet and PC-12 turboprops have really been driven by demand. And this is still the case. In addition to this segment, there is also the high-end segment. Demand for this type of aircraft, which was already quite high before the health crisis, has increased, always with a view to helping our customers avoid long-haul commercial flights, especially to the United States and Asia. On the other hand, even if we have demand for midsize cabins, we have to admit that it is rather difficult for us to meet it because there is a lack of machines in this segment on the charter market. This is undoubtedly due to the fact that there are fewer owners of this type of aircraft because they are more difficult to make profitable.
What is the composition of Jet Monde's business segment?
Europe and Africa are our two main markets. Historically, our market is the result of years of experience in the business aviation industry, including our former company DarTA, and this link with Africa is a relationship of trust. It is a clientele that I particularly appreciate because I know this continent well. The mutual trust I have with my clients, which has evolved since DarTA, has allowed Jet Monde to weave its web in this market, which has a real need for business aviation to move and develop. The experience we have gained on this continent has allowed us to understand it well, as it is often complicated to operate. Africa is in constant geopolitical flux, so its daily analysis is essential to be able to approach it and develop a market there. Its particularity is that it is often necessary to respond to last minute requests. The operations are done as much for international flights as for intra-African flights and more particularly for governmental summits where efficiency, speed and confidentiality are required. It is important to understand that Africa is not particularly well served by the commercial line and that businessmen and officials have many travel needs that are often difficult to meet. For example, it is almost impossible to travel between two countries without going back to the European continent, which for a businessman is unthinkable.
And which companies do you work with?
In general, I only work with European operators because there are few, if any, trustworthy African operators at the moment. However, there are many European operators who have aircraft in certain states that we can charter. For flights coming from Europe, and if the aircraft is on stand-by for a few days, we inform our local customers in order to put the aircraft at their disposal according to their needs. The way of working and organization for this continent is particular, that's why we only work with reliable operators.
What are your relations with the operators?
We have been working for many decades with some operators and a relationship of trust has been established over time, thanks to our large volumes of charters throughout the year.
What is your view of the French market, especially after the political and polemical outbursts of the last few months in France?
I regret that there is this "jet bashing" which is mainly due to a lack of understanding of this sector. This aviation sector serves above all the interests of our industrialists, our businessmen and our company directors who keep our economy going. Business aviation must be considered as an integral part of the overall costs to bring efficiency to the leaders. It is important to remember once again that this mode of transportation is first and foremost a work tool, as this function is not well known by the general public. As far as we are concerned, travel for leisure purposes represents only 5% of our annual charters. It is therefore a shame to propagate an image that is totally disconnected from the reality of our daily work.
Let's add that business aviation is also used to save lives, especially in the chain of transport of organs and Evasan (Sanitary Evacuation). Our sector was particularly involved during the Covid for the transfer of patients and doctors but also for the repatriation of compatriots stranded on the other side of the world.
Unfortunately, business aviation as it is perceived by the general public is rather assimilated to palatial aircraft, which in reality represents a very small part of the world's aircraft fleet. These planes belong to a minority of owners, princes or large groups and artists who make their world tours.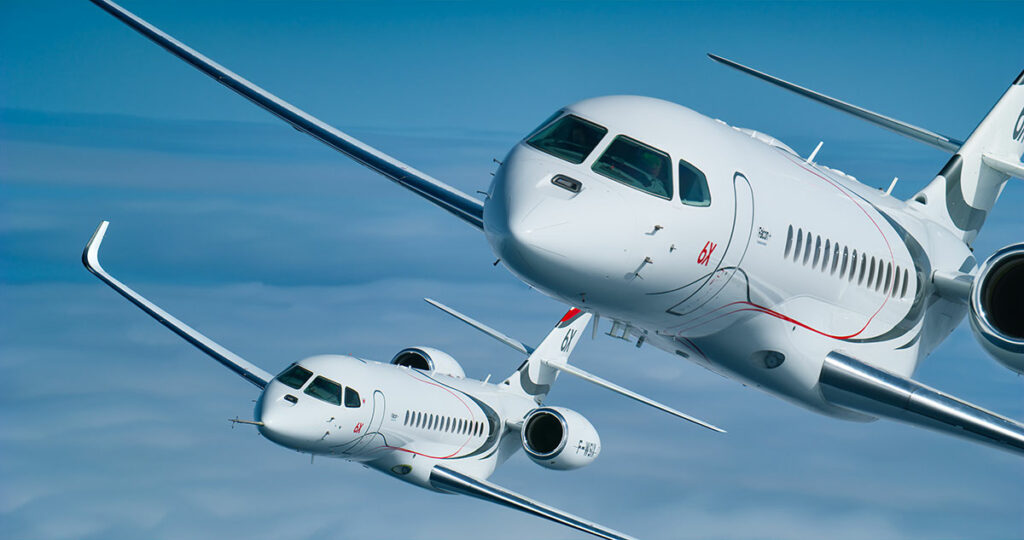 Following these controversies, how did the institution react?
Ebaa reacted in a rather virulent way in coordination with GIFAS. Nevertheless, it's surprising to see a transport minister casting aspersions on a sector that carries a lot of weight in Europe, notably Dassault Aviation, but also Airbus, to name but a few. At the French level, it is also forgetting that this sector generates thousands of jobs and allows us to keep a technological lead in aeronautics at the global level. This is incomprehensible. On the contrary, we must promote business aviation in order to develop a greener aviation. Economy and ecology have become inseparable. In fact, we must add that it is the aeronautical sector that has invested the most in new technologies, especially in engines, over the last decade to reduce carbon emissions. This is a bad way to put it on trial. Business and general aviation are incubators for technological developments that will generally be applied to commercial aviation. Tomorrow's hydrogen or electric powered aviation cannot be achieved without light aviation and business aviation for public transport. This role of incubator for our industry is not well known, especially among our leaders, and this is undoubtedly the most regrettable aspect. France has always had a restrictive vision of business aviation and its activity, and we must absolutely change this view.
In view of this ecological awareness, do you have more requests for flights with biofuel?
We used to have requests for carbon offsetting and tree planting in exchange. However, over the past six months, we have seen a marked increase in requests for the use of SAF – Sustainable Aviation Fuel – when booking flights. While this biofuel is undoubtedly one of the current solutions to carbon emissions, since almost all aircraft can carry at least 50% of it, the production of this fuel is more uncertain. We are encountering difficulties with a higher price (50% more expensive on average than kerosene), and difficult availability. In France, only three airports, Paris Le Bourget, Bordeaux-Merignac and Clermont, are equipped to refuel with this biofuel. It is therefore necessary to develop the industrial sector of this fuel in order to make it more accessible at all levels and thus to develop a virtuous circle.
How do you see the evolution of the sector in these currently difficult conditions?
Businessmen will always need to travel in the years to come. Beyond the technological contribution, Jet Monde wants to capitalize on the cabin-sharing formula that we have already put in place through the Executive Club and that is already meeting with some success. This collaborative business aviation should become the norm in the next few years in order to meet both economic and ecological challenges. And Jet Monde is already determined to be part of it.