By Sylvie Peron
A long-time favorite of the movie world, L.RAPHAEL was on the French Riviera on the occasion of the Cannes Film Festival. The red carpet is the place to shine, reveal beauty, and express personality for memorable appearances. Behind the scene, celebrities entrust themselves to the Swiss luxury beauty brand for a stunning glow in front of the cameras. 
L.RAPHAEL helps its guests look their best at the festival premieres and parties by offering the most efficient treatments and exclusive innovations that have propelled the brand to the forefront of anti-aging skincare.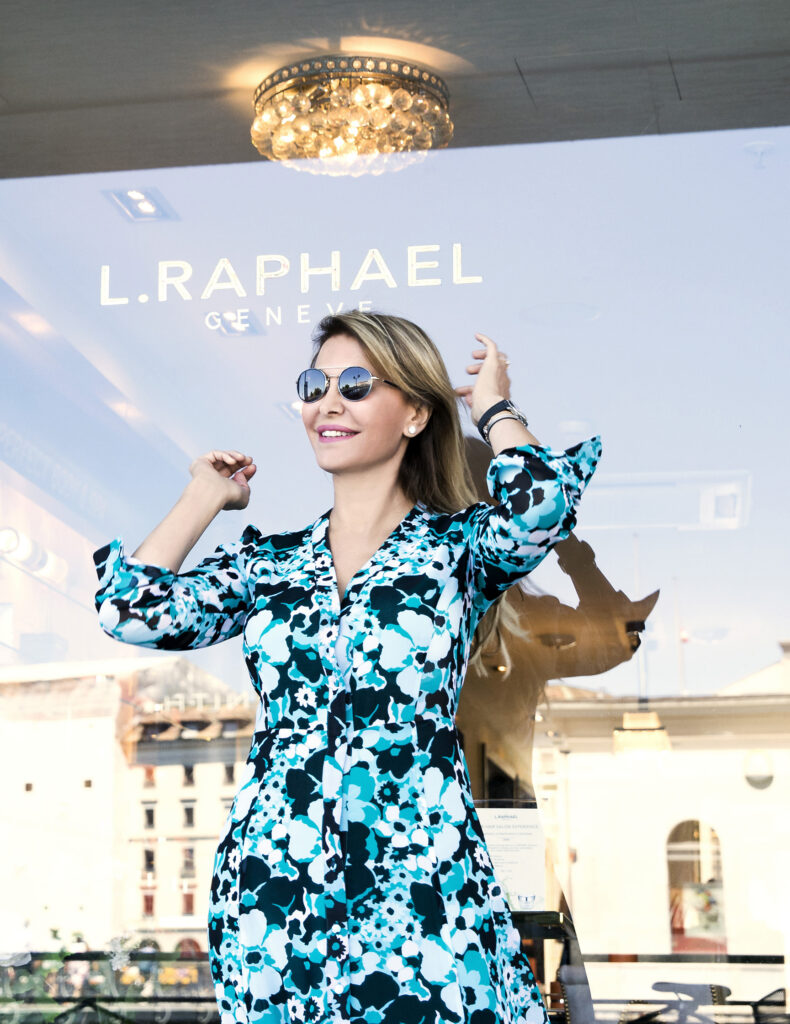 In the heat of the festivities, on a scorching Saturday afternoon, guests were invited at the L.RAPHAEL Festival lunch at Villa Forbes Cannes.
Ms Ronit Raphael and Dr. Raphael Gumener, co-founders of L.RAPHAEL, announced the brand's launch into retail and presented its pioneering concept.
"We have always been ahead of time thanks to our holistic approach to beauty," commented Ms Ronit Raphael. "With our iconic treatments of an immediate and long-lasting youthful effect, particularly those based on oxygen and on the signature LEC 40 ingredient, the brand has been pushing the limits of cosmetology since the beginning. In 2004, we launched the brand with a pioneering idea that anti-age skincare products need to be combined with professional treatments and based on advanced technology. Eighteen years later, we feel so proud seeing big cosmetic names follow the same direction. Now, in 2022, L.RAPHAEL again takes the lead in the industry. We enter the retail with a concept aligned with the fundamentals of our gracious five-star service and holistic vision". 
"The new milestone is to help prolong the effect of our innovative treatments at home thanks to a new device," commented Professor Paolo Giacomoni, Head of the Research & Development team, as he unveiled the latest innovation – PowerCure Skin.
Headquartered in Switzerland, with its 'Temple of Beauty' on iconic Rue du Rhône in Geneva, the brand is a worldwide leader in cosmetology, renown for the breakthrough science-based innovations and the holistic philosophy of the Seven Foundations of Beauty.