A landmark on lake Leman since 1834, with great views of the lake and the snow-capped Alps in the distance and the Old Town in the forefront, the Hotel des Bergues is a favorite of travellers in the know. It is the first and only Four Seasons in Switzerland, right in the heart of Geneva.
Behind its neo-classical architecture, the hotel offers 115 rooms and suites designed by Pierre-Yves Rochon, along with prestigious lounges, a business center and a fitness area.
The lively bar des Bergues opens on stunning views over Quai des Bergues and the lake from soaring bay windows. The cherry wood paneling infuses the atmosphere with an intimate and serene quality. The Bar is the ideal place to meet with friends for a relaxing after-work drink. In warmer weather, cocktails or light fare may be enjoyed on the Terrace, overlooking the lake.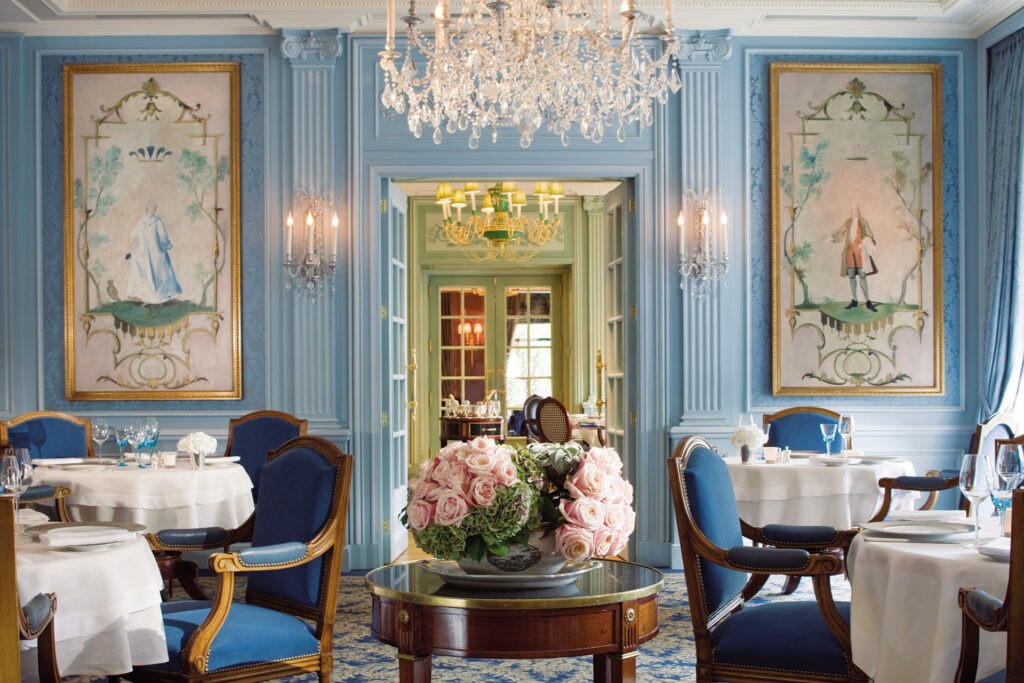 On a post-EBACE sunny afternoon in May, this is where we tasted Italian gastronomy at its finest. Chef Massimiliano Sena, at the helm of Il Lago, the Hotel's Michelin starred restaurant proposes seasonal Italian dishes with a contemporary twist.
Bold and flavorsome, Chef Sena's creations are an ode to his southern Italian roots. His cuisine draws inspiration from childhood experiences and family memories, with simple dishes prepared using top quality ingredients that are sourced both locally and from Italy. His signature creations include langoustine scampi with seasonal vegetables and cedar mustard, and green apple risotto with celery and coffee. Chef Sena has worked as Executive Chef of Il Lago since July 2016, retaining the restaurant's coveted one Michelin star rating every year.
On this particular holiday lunch, Chef Sena surprised us with an assortment of dishes to share. Head sommelier Salvatore Salerno selected some fine local wines from several boutique vineyards to go with summer colors tomatoes salad; the lightest traditional vitello tonnato; wild lined sea bass carpaccio with capers and olives; carabineros prawns, piennolo yellow tomato, provolone Del Monaco cheese, with summer black truffle. For the sweet tooth, Pastry Chef Jean-Marie Roger's Il Tiramisu Lago was to die for.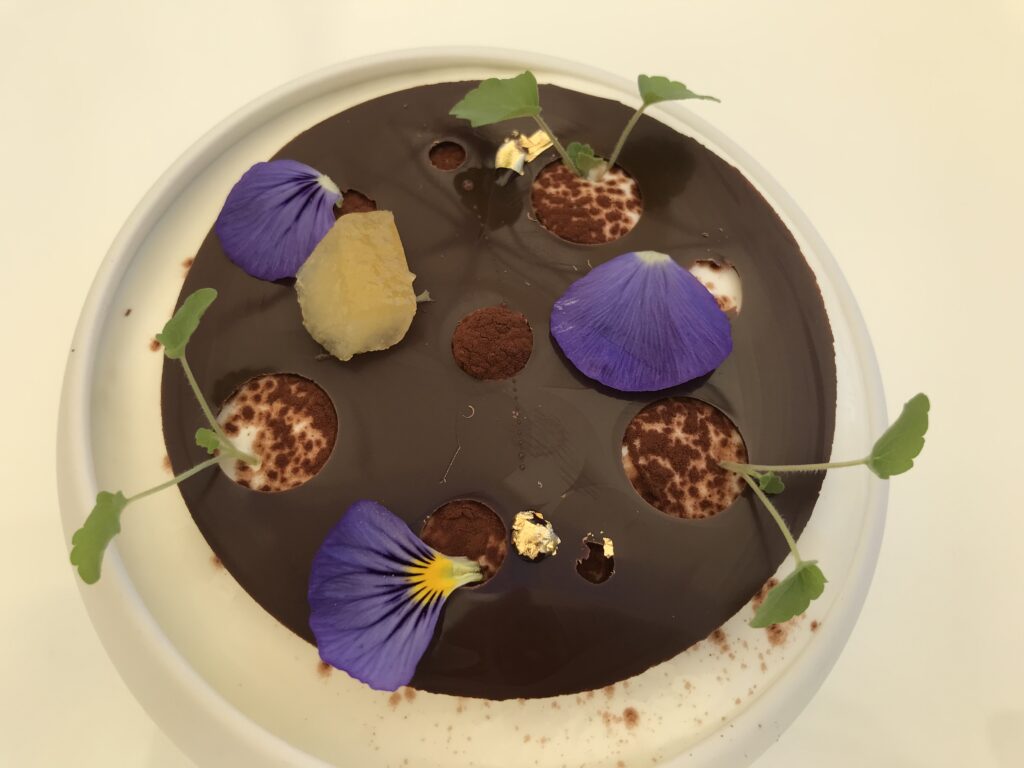 This summer, the Four Seasons Hotel des Bergues in collaboration with Madame Sum, a young and dynamic Swiss start up present 'Dumplings by the Lake'. With a sophisticated, laidback vibe, the pop-up on adjacent Ile Rousseau is the perfect place to relax and soak up gorgeous lake scenery while enjoying dumplings and creative drinks.