By Sylvie Peron
Founded in 2007 to serve the corporate and VIP/VVIP demand, AMAC Aerospace AG represents a 'Group of Companies' that spans the width of Europe, with a presence in Turkey and Lebanon. The company headquartered in Basel, Switzerland, operates a network of eight hangars for mid-size, narrow and wide-body jets, dedicated to maintenance complex design, modifications activities and completion works that cover a footprint of over 100'000sqm.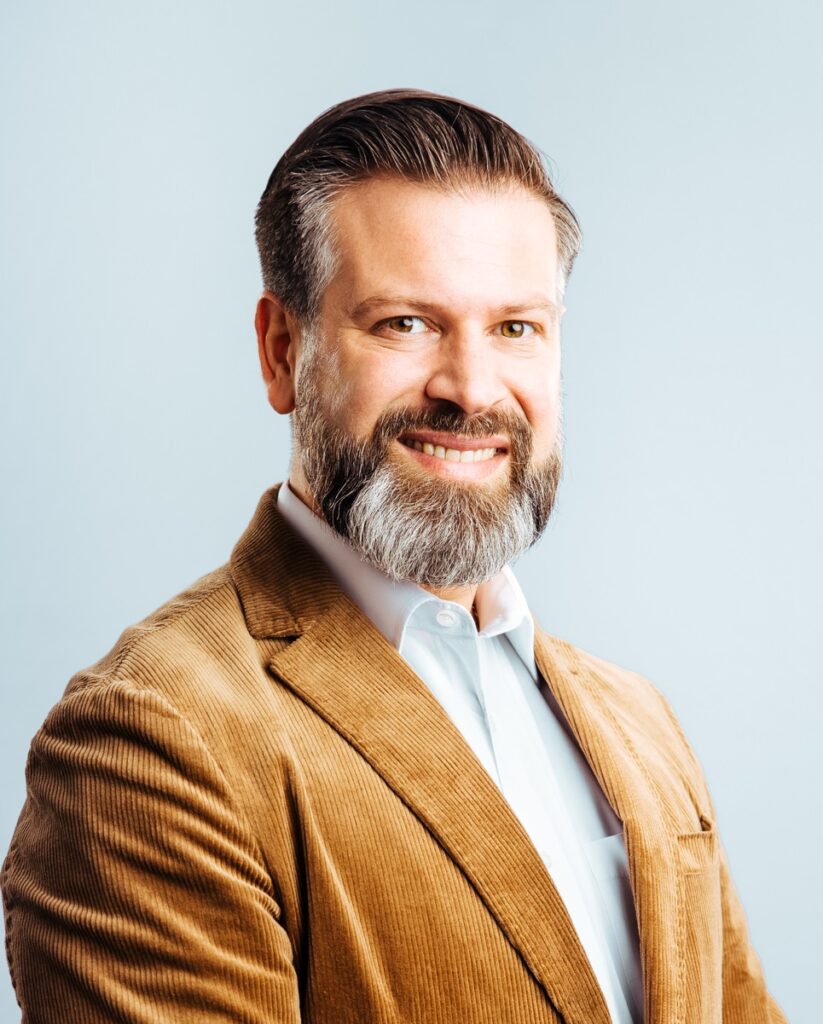 Ultimate Jet: EBACE is being held for the first time since the pandemic hit. What are your expectations for this European show?
Waleed K. Muhiddin: AMAC Aerospace will be highlighting for the first time in person the 'Group of Companies' that was established at the end of last year.  We bring a wealth of knowledge to one stand for anyone who is looking to gain some form of consultancy. With such a large number of exhibitors, we are happy to see some many people commit.
The flipside to the coin is that we hope the footfall will be equally of good standing. 
We hope to see people who once were not able to meet out colleagues but now can as we will have delegations from every sister company from AMAC Aerospace on site with us.
We hope that our existing clients will come to the show to see the rebound in our segment of the industry, which is important as the other segment, commercial has taken a brutal hitting during the last two years, which again is the opposite to how we have experienced requests and project related work for ourselves.
We hope that EBACE, the largest Business Aviation show in Europe will see more variety of people as there is a underlying surge in technology growth, which spills into aviation, thus giving us and the visitor chances to either get to know a new system or more so, fruitful discussions to be had. 
Our clients are the same as our competitors, seeing harmony transpire through the industry is a main stay for all, for us to weather the COVID storm and bring success and accomplishment to our companies.
After two years of Covid-19, business aviation seems to be quite resilient. What are your thoughts on the matter?
Business Aviation projects are like investments, they take time and energy to develop into the final end product. What starts off as a dream ends after a transition of engineering and design refinement into a tangible work/pleasure tool. Wealth, time, money, opportunities are all variable that allow us to see how business aviation has taken a positive swing to the situation. We have seen people buy more aircraft, we have seen an increase in residual asset values, we are experiencing a surge in PPI's (Pre-Purchase-Inspections), which are exercises like due diligence before committing to an asset acquisition. We notice diversification in nearly all aspects of the aviation world.
When a client wants to go through with a PPI process that means we have the opportunity to hold onto that new client, in ensuring that their aircraft is kept to the highest level of maintainability and usage. We strive to make sure that every aircraft that comes to our facility is leaving on time, on budget and most importantly to the fullest satisfaction of our client(s). We have seen what COVID does to countries, economies and individuals but the resilience for AMAC comes in the form of looking after the workforce, ensuring a stable and constant flow of work is in place, looking after the welfare of those supporting families of our workforce and being able to communicate to the outside world, that we are doing business as usual. We have seen many rules and regulations that we need to adhere and abide by, which we have had to take into our strides to keep business going.
Has it been a challenge? It certainly has, because no one has seen such a pandemic for at least a couple of generations till today.
It's been over a year since AMAC started operating its Hangar 5 in Basel. An amazing amount of aircraft projects have been maintained in this dedicated hangar. Is Hangar N°6 looming on the horizon?
At AMAC we are very proud and humbled by our decision to build hangar 5, yes. We did not know how to expect the response from market for our newest addition but in saying that, we knew that we would have to recruit more people to take on more workload, we have always been in dialogue with the airport authorities and Basel is garnering a much better standing in Switzerland for being an airport for clients or people with private aircraft. With the vision of our executive management, we have taken baby steps at looking at the market demand and we were right to pre-empt the building of hangar 5.
Unfortunately we have reached our saturation point at Basel airport. It takes a cool 25mins to stride across the width of our Basel facility. Perpetual growth for the last 15 years hasn't seen any stops but constant planning and improvements for our facility and current plans do not foresee a Hangar 6 but you never know….  
We have plans for other buildings, which support our daily operations. We have further plans abroad as well. As I like to say: "When one has a goal, it is not only the goal to focus on but the first steps in getting the ball rolling…"
AMAC Aerospace has been busy with maintenance checks, PPIs and several cabin interior rectifications over the past few months. Are you getting more maintenance projects than ever before?
As mentioned previously, we were well positioned during COVID to take on more work because we planned in advance for Hangar 5. We saw an influx of requests and demands, had a good recruitment drive and thus we were able to take on more work.  People want security, comfort and the leisure to travel therefore anyone with the opportunity to get a private aircraft creates new opportunities for us.  We are leaders in SATCOM installations/upgrades, self-defence, cabin rectification and soft material upgrades, completions, special maintenance as with normal maintenance, to name but a few.
Our clients are not from pocket regions from around the world, we can truly say we cover the whole world.
Until now we have spoken about Basel but our facility in Bodrum, Turkey has seen significant growth in maintenance with the commercial world, taking on board many low cost and normal air carriers requiring to have maintenance performed at a location that isn't too far away from their home bases. Albeit seasonal, the demand hasn't been experienced as we have seen since 2021 until now. More interest, success from completing jobs on time and on budget is the key to getting happy technical directors on board with our Bodrum location. Additionally, further recruitment is also being carried out in Turkey for our two locations together as demand is there.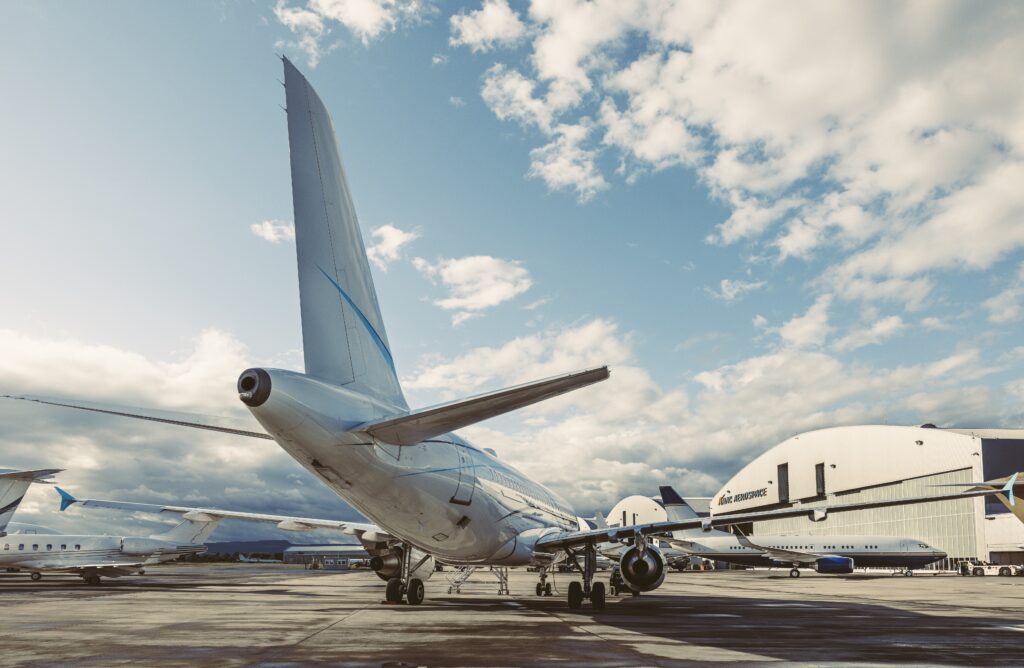 Last December, AMAC incorporated Gamit Ltd, a UK company based at London Stansted Airport. How did the integration go?
The integration of both Gamit Ltd and JCB Aero under the umbrella of AMAC Aerospace was a strategic one. Until the end of last year they remained as separate entities but their specialized activities they work on allowed for overlaps with AMAC and therefore the decision to merge all together was taken at the end of 2021.
We have recently undergone a rebranding of all subsidiary companies, so that there is a synonymous recognition to go with seeing these companies and how they're connected to AMAC Aerospace. The harmony of these sister companies are important to the Group of Companies. Where one company can leverage against the other is the aim. Where we can continuously build on reputation of AMAC, we strive to push the other companies forward also.
For exhibitions, you will see delegations from all companies now present on stands. We are consolidating our images, overseeing complex inter-company involvement and growing our offering on both services and products across the board.
These are unprecedented times when the industry is looking for more talent. As AMAC keeps growing, how is the company managing to get qualified technicians?
With an international setting for our client base, we have the same approach to when we are hiring. The commercial sector has taken a beating in the last two years. It reminds me of when we saw the economic decline in 2008 and similarly we were able to pick the best of the best from people who were laid off in the Alsace area and from the automobile industries, we are seeing the same again now. We have a rigorous recruitment team within HR who do extremely well to the demands of people we are looking to come and join us. We don't say it's hard but it's by no means easy. Qualifications and experience is what we pride our established workforce on already. It's these men and women who bring the sparkle to the project, whether it was a historical trail and archive of documents on an old component or a shiny new cabin after a routine maintenance and/or refurbishment/completion.
With perpetual growth, we have a constant stream of recruitment going on. And it's not only licensed engineers/mechanics either; we also need to build up the admin side of the business as well. We seek people who have the calibre and to date, we have more than 800+ people based in Basel, Switzerland with circa nearly 40 different nationalities on site.
Despite the pandemic, the past year and months have been busy times at AMAC. What new projects are in the pipeline?
AMAC Aerospace has a stable backlog of work that will see us busy until the end of 2024. With new generation aircraft coming to market, the re-emergence of the BBJ Max's and the latest and greatest cabins and their associated innovations, we have a lot to get ready for. We often say that if anyone is interested in our services, get in touch. You can never be too late to get in contact with us.
Currently we have two wide body and five narrow body completions of which a few will be returned to service in the next two or three months. There are also some new potential projects in discussion with potential new clients.