Textron Aviation and NetJets® have signed a record-breaking fleet agreement for the option for NetJets to purchase up to 1,500 additional Cessna Citation business jets over the next 15 years. This agreement extends NetJets' existing fleet agreement, and includes options for an increasing number of aircraft each year, enabling NetJets to expand its fleet with Cessna Citation Ascend, Citation Latitude and Citation Longitude aircraft.
NetJets has been named the fleet launch customer for Textron Aviation's newest jet — the Citation Ascend. Deliveries of the Citation Ascend are expected to begin in 2025 when the aircraft, currently under development, is expected to enter into service.
"Expanding and adding the Citation Ascend to the NetJets fleet will provide its global customers with even more versatility and flexibility to accomplish their missions, building upon the exceptional performance and popularity of the Latitude and Longitude," said Ron Draper, president and CEO, Textron Aviation.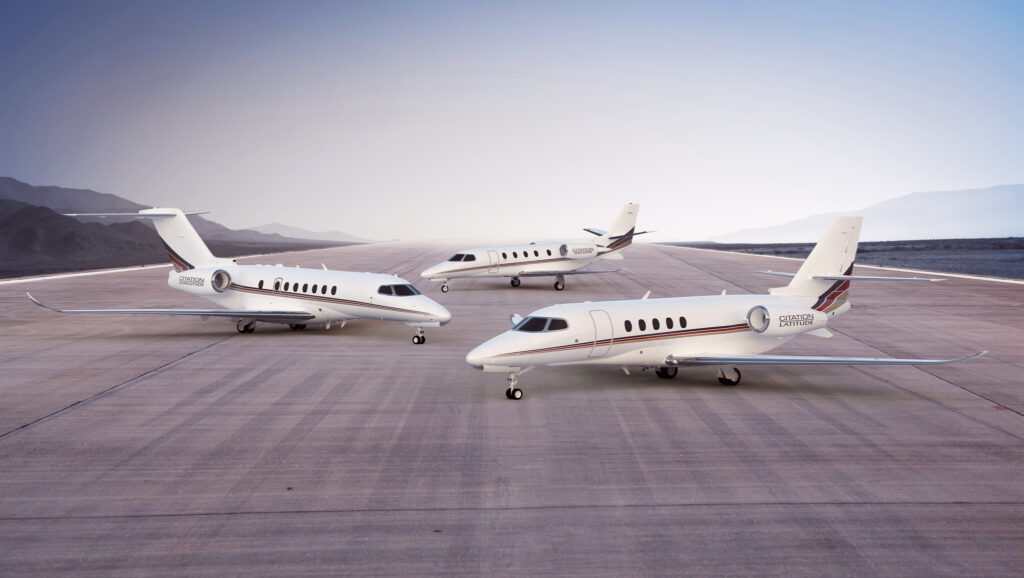 Since the inception of the more than 40-year relationship between the companies, NetJets has taken delivery of more than 800 aircraft from Textron Aviation. Through the years, NetJets has owned and operated the Citation SII, V, Excel/XLS, Sovereign, X, Latitude and Longitude models.
Cessna Citations are renowned for their ability to combine reliability, efficiency and comfort with advanced technology and class-leading performance.
Since Cessna delivered its first Citation in 1972, it has set the standard in the business jet market, often achieving the most deliveries annually across the business and general aviation industry.
There are currently six Citation models in production: Citation M2 Gen2, Citation CJ3+, Citation CJ4 Gen2, Citation XLS Gen2, Citation Latitude and Citation Longitude, with the Citation Ascend under development.