Special NBAA2021 Convention
ACJ said it has signed a memorandum of understanding for an ACJ TwoTwenty with an undisclosed customer – the first to come from the United States. The aircraft's interior cabin will be built entirely by Comlux America at its Indianapolis facility.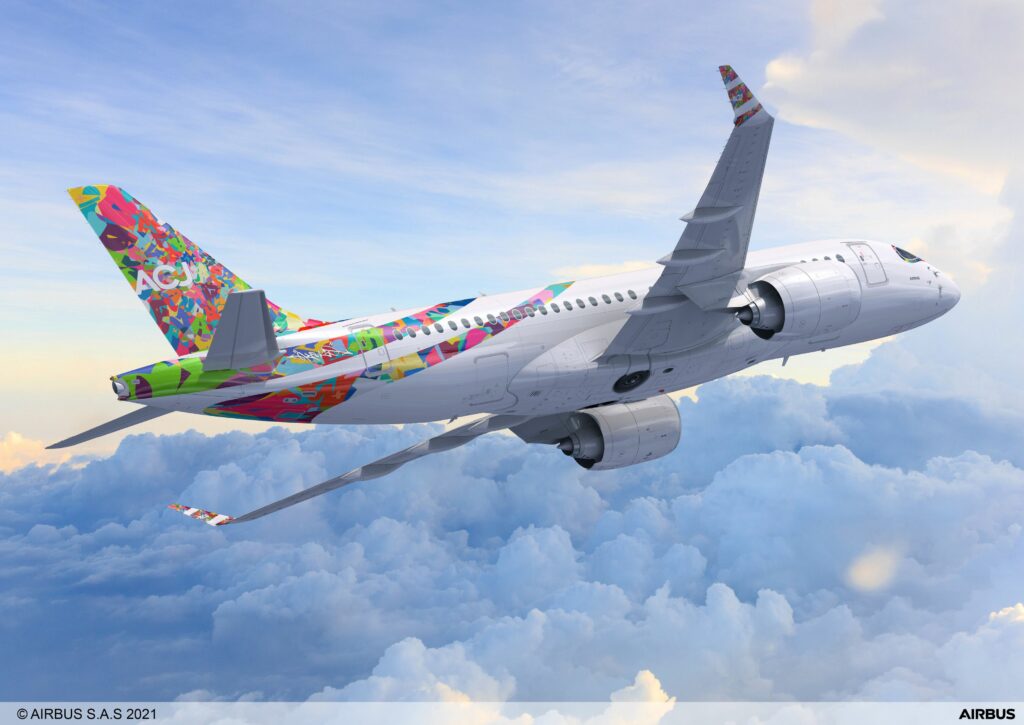 At the same time, the subsidiary of the European consortium has unveiled some new photos of the ACJTwoTwenty concept created in collaboration with the artist Cyril Kongo. In addition to the interior, ACJ has unveiled an exterior livery specially created by the international artist.
We will come back soon on this new collaboration.
Stay tuned.