To meet the growing demand of professionals seeking to simplify and optimize their travel, the young French startup offers flights on the most efficient aircraft on the market.
At the crossroads of Tech and aviation, the startup aims to open the traditional business aviation market1 to a new population, with growing economic and ecological challenges. After more than a year of development, the solution has been successfully tested with a major French industrial group and a dozen SMEs.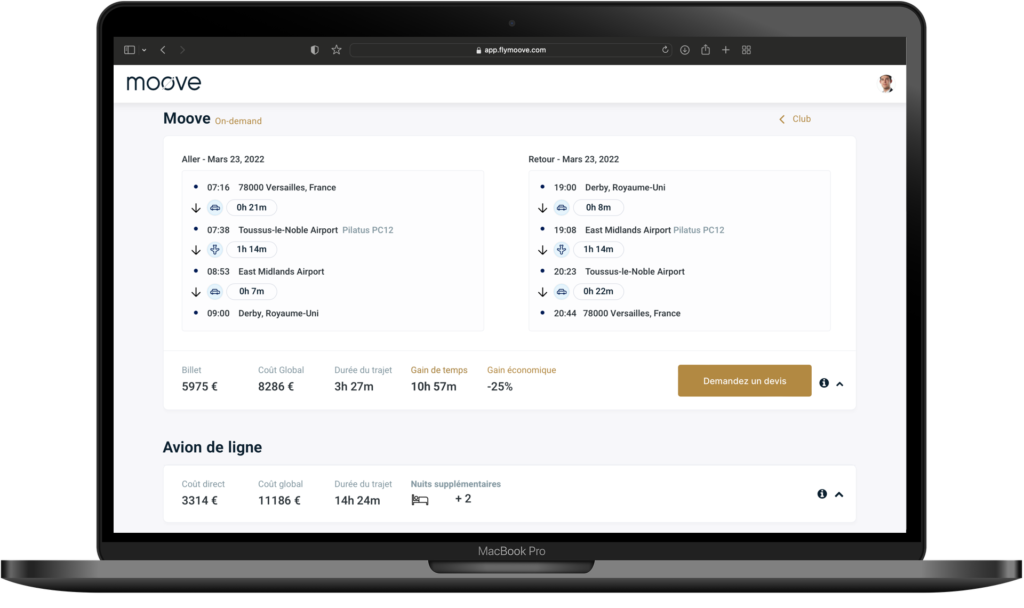 "To attract professionals unfamiliar with all the benefits of on-demand aviation, we are deploying a unique technology that compares with commercial aviation and rail. And we offer operators a new revenue channel, based on distinctive marketing," says Moove founder and CEO Arthur Ingles.
Moove is built around three key differentiators:
An offer of single-engine aircraft and tomorrow hybrid and VTOL aircraft, adapted to European business travel
A global comparison in real time to reveal the time saving and cost saving potential of on-demand aviation
Integration with corporate reservation schemes
Simple, cost-effective same-day round-trip travel
"To convince executives to adopt on-demand aviation, we need to demonstrate the immediate benefits. We reveal to as many people as possible the extent of the possibilities of an aircraft that adapts to their needs… For many, it's a trigger!" says Arthur Ingles.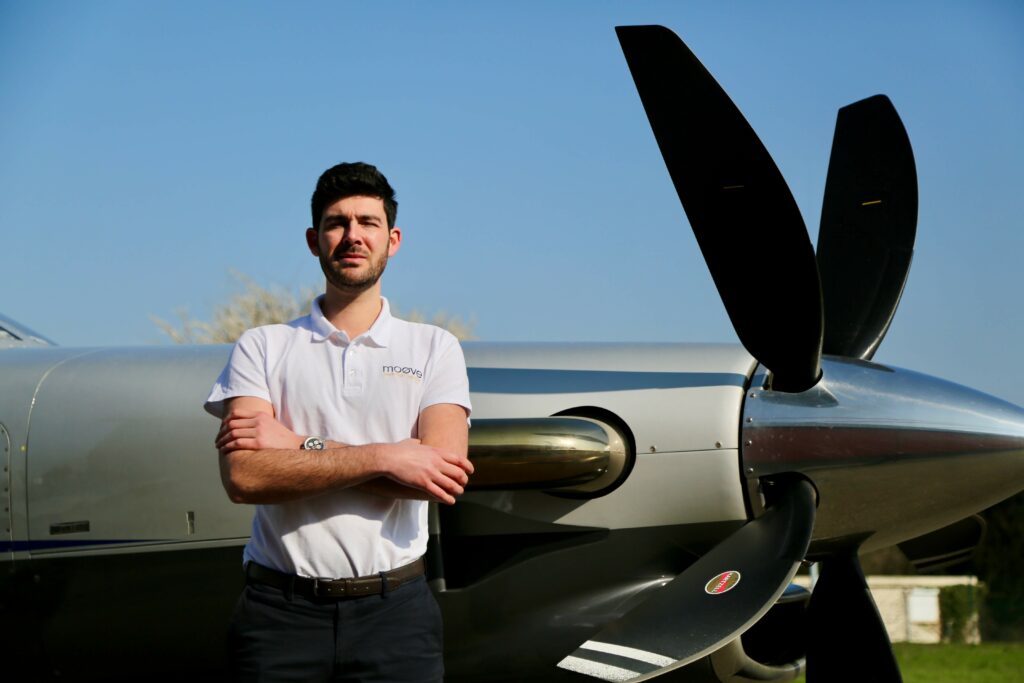 Moove offers three types of services via its application, on all single-engine aircraft from Piper, Daher and Pilatus:
On-demand chartering
Shared ownership
Aircraft management
"We focus on turboprop aircraft that provide a 45% reduction in fuel consumption compared to existing jets. This is an immediate response to what will be a prerequisite for our industry tomorrow," says Arthur Ingles.
The Marketplace business model associated with a joint charter offer (Moove is a licensed travel operator) and shared ownership3 allows to respond at the best price to all types of use, punctual or regular, by limiting empty flights.
The objective is to offer a plane in each region that does not benefit from heavy transport infrastructures and that has often lost its commercial lines essential to maintain economic activity.
Moove thus favors the development of client companies by optimizing their travels while contributing to the revolution of air mobility.