By Mario Pierobon
Business aviation has evolved from a luxury into a business asset in its own right over the past few years with the habits of business aviation principals also shifting since the onset of COVID. "With demand for business aviation back stronger than ever, principals now expect a gold standard in connectivity when they fly", observes Kai Tang, head of business aviation at Inmarsat.
Connectivity advances
In the past several years, connectivity in general has seen significant advances, observes Steve Hadden, vice president of services and connectivity at Honeywell Aerospace. "Innovations in satellite technology and in launch vehicles are allowing for larger satellites with more capacity to be launched at a rapid rate. These innovations coupled with the progress made in aviation antenna technology has allowed for new entrants in the market", he says. "This increased competition significantly benefits the consumer by providing operators and passengers access to more satellite constellations, additional capacity, and higher throughput while also driving down the cost of consumption".
Internet connectivity for business aviation has been available since about 2005, but it was not really common until 2009, observes Bill Raymond, senior product line manager of connectivity services at Collins Aerospace. "Connectivity speeds on the newest networks (Inmarsat JX, Viasat Ka, and Collins LuxStream) have been dramatically increasing", he says.
According to Tang, the need for high quality, consistent, inflight connectivity is non-negotiable, and being able to access the same ultra-reliable connectivity in the air that is available on the ground has become even more essential in the new hybrid-working world. "Our 'Passenger experience survey 2022' found that flexibility and connectivity are key to the future of principals' experience, with 46% of respondents agreeing that having the same online access in the air as on the ground will become even more important over the coming year", he says.
2022 was a pivotal year in Inmarsat's plans to support business aviation. "We are transforming the service plans for our Jet ConneX inflight broadband solution to provide customers with even greater performance, speeds, and value for money at a crucial time for business aviation", says Tang. "We call this JX Evolution, and the first new service plan to launch is JX Edge, an advanced, high-end service plan that is now available through our distribution partners and will be followed by additional new plans this year".
Inmarsat has also launched SwiftJet as a business aviation inflight connectivity service over L-band together with Satcom Direct and Honeywell named as the first global distribution partners for the program. "SwiftJet is the world's fastest business aviation inflight connectivity service over L-band, with maximum speeds of 2.6Mbps. This is up to six times faster than our existing SwiftBroadband (SBB) business aviation connectivity service over L-band, allowing passengers to maintain seamless connection", says Tang.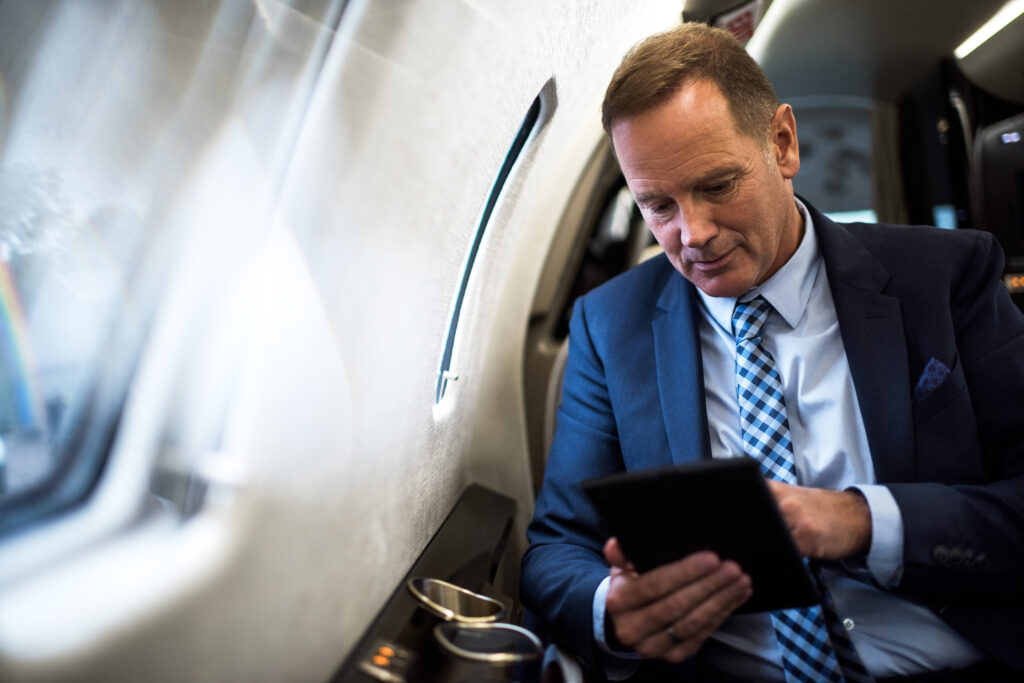 Typical uses
Connectivity in the air does not really differ from connectivity on the ground, the passenger traffic is the typical use case and passenger expectations do not change very much when they get onboard, observes Raymond. "Just as one would expect, demand is very high for video streaming and social media, but usage profiles vary by operator and the type of passengers they carry", he says. "The most significant trade-offs are price, speed, and data allowance. The more one pays, the more one gets when it comes to speed and data allowance. Some operators start by subscribing to smaller plans but then upgrade to higher plans to keep the passengers happy".
According to Hadden, when evaluating a new technology, one needs to be thinking in terms of experience and price point. "What does it cost to install? What will the monthly cost look like? Where does the aircraft fly? What is the desired experience? How proven is the technology?", he points out "Someone who wants to send an email, surf the web, conduct voice calls and flies predominately in the United States may be looking at a solution completely different from an operator wanting to have three streaming devices, emails and a global footprint".
Since COVID, there has been much greater demand for the 'office in the sky', whereby principals can continue their day-to-day work with no interruption in their internet connection, affirms Tang. "With JX Evolution, we have upgraded some of our service plans to deliver benefits like increased upload rates at no additional cost. The driving force behind this is that we are now seeing growing demand for high-definition video conferencing on platforms such as Microsoft Teams and Zoom – which much better reflects the hybrid-working environment of 2023", he says. "Similarly, with SwiftJet the improved speeds give enhanced capabilities for video calls, web browsing, email, texting, cloud-syncing, and social media and video apps which were previously challenging over L-band".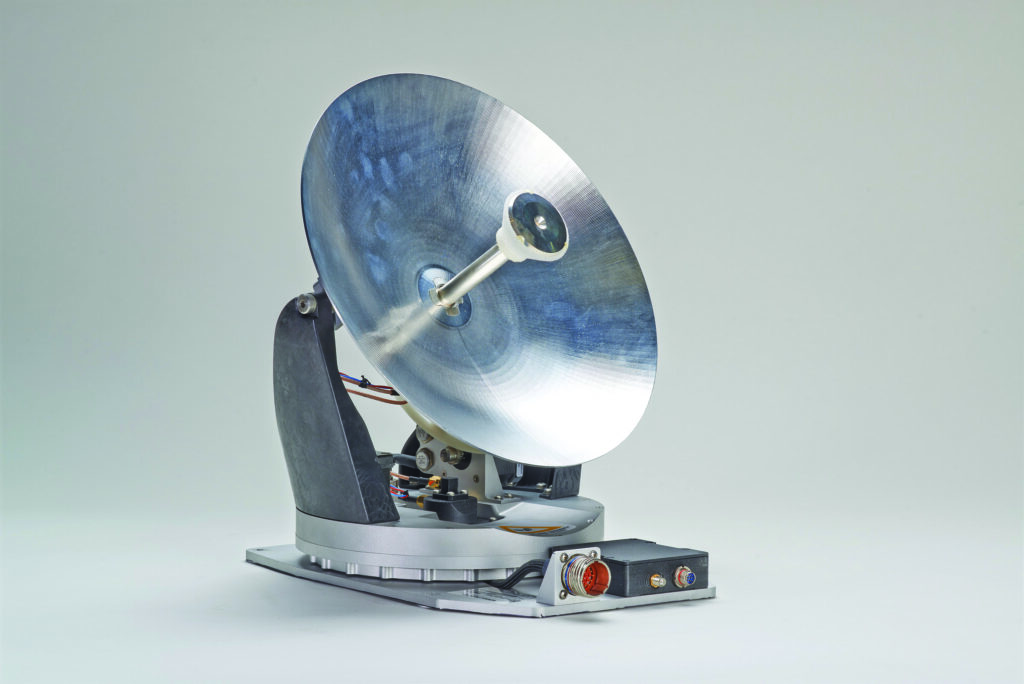 Future of connectivity
For most principals the throughput options that exist today are enough to meet their current needs, however, most aviation-based satellite communications focus the data rates going to the aircraft, observes Hadden. "When looking at the younger generation and their data trends, along with the aircraft OEMs, we are going to see an untick in the need for high throughput return links (data going off of the aircraft) for uses such as video conferencing, snapchatting, preventative maintenance data or even gaming", he says.
The demand for connectivity onboard business aircraft will continue to grow over the coming years, according to Tang. "Our fully funded technology roadmap will support this, with satellite launches for both L-band and Ka-band scheduled over the coming years. Despite all the changes in the market since COVID, one factor that remains unchanged is the expectation for a superior experience at every stage of a principal's journey", he says. "Business passengers must be able to predict their experience from start to finish, and not have any surprises – and inflight connectivity is no exception. Passenger expectations around consistent, reliable connectivity have only amplified in recent years, and this will only continue".
According to Raymond, the expectations are for more speed, larger data allowances, and the evolution of connectivity in the aviation market to closely resemble the evolution of terrestrial cellular because both started with slow speeds, regional coverage, and pay-as-you-go plans. "If the trend continues, and we expect it will, we can expect differentiated services (e.g., special pricing for streaming content), unlimited plans, and lots of user applications", he says. "We also expect to see new upgrade options to retrofit existing connected aircraft with latest connectivity speeds and faster services for the small and mid-size business aviation market".
The future of connectivity onboard business aircraft revolves around predictability, consistency, and mobility, affirms Tang. "As the aviation industry continues the fight to recovery post-pandemic, seamless, global inflight connectivity offers a superior onboard experience, and ensures principals become repeat customers with their operator of choice", he concludes.